'Be a twiglet' and other pearls of wisdom UK CEOs would give their younger selves
December 24, 2018 • 6 min read
•
•
As the year comes to an end, aspiring types use it as an excuse to take stock and set out toward bettering themselves in work and personal life. In the spirit of this, U.K. chief execs from media owners and agencies explain advice they wish they could give their younger selves.
Stephen van Rooyen, CEO, UK & Ireland, Sky
I'd have a lot to say to my 25-year-old self, but whether he'd listen is another matter. I find guidelines better than rules, both in life and at work. There are four principles I'd want my younger self to take on.
If you zig, make sure you have people around you who zag. It is critical to recognize the importance of people and personal relationships, along with empathy, understanding and valuing different opinions and points of view. Don't surround yourself with people that think and act just like you –- that way lies mediocrity.
Collaborate as much as you can, and find collaborative people and businesses to work with. Some of the best wins we've had at Sky came from collaborating on an equal footing with other businesses, even those that outsiders may see as our rivals. Be fair, be honest and act with integrity — you'll be surprised at what you can achieve.
Self-belief and resilience go hand in hand. They are never-ending projects but work on understanding your strengths, recognizing your weaknesses, backing yourself and knowing how to learn from the tough knocks. It makes life a lot easier and you'll be a lot happier as a bonus.
Finally, be prepared to do what's right, not what's popular. That's tough, no doubt, but I have found that in the long run, doing the right thing always turns out for the best.
Ella Dolphin, CEO, ShortList Media
Wear all the silly, on-trend fashion there is. Sensible knits can wait. As a CEO you will spend your time planning ahead and second-guessing the trends before they happen. Don't get so far ahead that you miss the moments and the little things that can make a huge difference.
James Wildman, CEO, Hearst UK
Work hard, play hard (ours will remain a meritocratic and relationship-based industry) and focus on continual personal development to keep pace with the huge changes that are coming. Move around to gain a broader perspective and strive to make a big impact and positive difference everywhere you go. Always be kind to others, keep things in perspective with a balanced existence, and ensure you have no regrets. Buy shares in Apple, Google and Facebook as soon as you can. But work toward leading a premium magazine media business as it'll be seen as the industry's beacon of positivity when others are losing their way and it's probably where you'll have the most fun!
Natalie Cummins, CEO, Zenith UK
Don't stress about money. It will come if you work hard. Don't moan about status and promotion: You'll get a reputation as a pain, and when it does come, people won't enjoy giving it to you. Don't compare yourself to your uni mates. This industry is exciting and rewarding and at the heart of change and a good place to be. Do put your hand up for new business whenever you can — it goes a long way. Do find a mentor and sponsor who looks out for you — it makes a difference. Do trust that hard work and talent pay off.
Wolfgang Blau, president, Condé Nast International
I would tell my 25-year-old self to learn Mandarin and to live in China for a few years. Learning Chinese is one of these things you can barely do on the side as your career unfolds. Don't work these nightshifts in the newsroom for more than one year. That's not healthy. Get a science or an engineering degree of some sort. The biggest challenge of your life will be climate change, and there is only so much that journalism can do to prevent it. And I wish someone would have told my worried 25-year-old self to thoroughly enjoy being 25, to enjoy the not-knowing, the undefined. Oh, and I so wish someone would have told me to go travel with my wonderful dad and that he won't live forever.
Rafat Ali, CEO and founder, Skift
My advice to my younger self: that the arc of history is long and it bends toward those who read and absorb it. As someone who has built a career in business media and building businesses, reading business history books instead of millions of business and career or advice and pop psychology books that are the flavor of the month. One of the biggest lessons you will learn is everything in business is cyclical, and connecting the dots across longer-time horizons is a competitive advantage in anything you do in life. My whole life has been built around connecting dots across sectors — imagine if I had more clarity on those dots two decades ago!
Katie Vanneck-Smith, co-founder and publisher, Tortoise
Take the time to look up, look around, listen harder and watch people's reactions to you as you drive hard to prove yourself. In fighting as hard as you are to prove yourself, can you see that you've become Marmite? Yes, collecting those who love you as much as hate you. Take the time to be a Twiglet — because even if you hate Marmite, Twiglets are most palatable.
Dominic Grainger, CEO, GroupM EMEA
Always try and find something you're passionate about in everything you do. You can't go far wrong if you enjoy something and you're usually more likely to be good at it. Also, have the courage of your convictions and go with your gut feeling. You can ask all sorts of people for advice, maybe people you wouldn't necessarily normally dream of talking to. People are often more approachable than you might think and usually like sharing their experiences or offering their advice — especially in our business. Don't accept the status quo, be adaptable and be ready to think on your feet.
Jenny Biggam, founder, the7stars
Your team will be the most important thing in your career, so look after them. Look around you, if you see a colleague who is stressed, sometimes a small gesture of a cup of tea will make a difference. It's OK to be ambitious, but don't be competitive with your colleagues; you're all on the same team after all. Besides, a good manager will recognize talent without the need to show off, score points or belittle others' achievements.
Make sure you work with (and for) people who inspire you and share your values. Likewise, if you find yourself in a toxic environment, then get out — and if you're asked to do something you don't agree with, then get out quickly. I would also tell myself to be prepared to learn fast. Finally, remember to enjoy yourself, and don't take yourself too seriously! Genuine positivity in the workplace is infectious — it will not only make you happier, but others will want you on their team.
Sue Frogley, CEO, Publicis Media UK
Just go for it, and believe in yourself. You can do anything you want to if you work hard — no matter where you come from, what school you went to or whether or not you went to university. And remember to have fun along the way. Oh, and one other thing: When it comes to public speaking, it's not as bad as you might think. It can be mastered. You can master anything.
https://digiday.com/?p=316634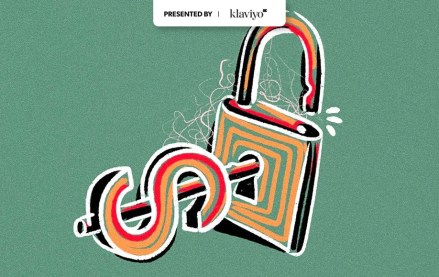 December 8, 2023 • 5 min read
Future plc's CFO Penny Ladkin-Brand announced on Thursday that she is stepping down, as the U.K.- based media company reported declining revenues and a new two-year investment plan to get back to growth.
December 7, 2023 • 13 min read
In this week's Media Briefing, publishing executives share how the task forces they created earlier this year to oversee generative AI guidelines and initiatives have expanded to include more people across their organizations.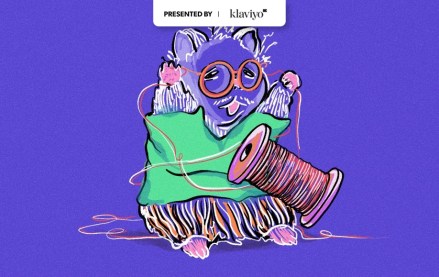 December 5, 2023 • 6 min read
News publishers are cautious to pour more resources into Threads, as limited available data makes it difficult to determine whether investing more into the platform is worth it.