It's the end of the world — or at least many in the TV industry wouldn't be blamed for thinking it is.
Indeed, last week provided a lot of fodder for those who enjoy saying "TV is dead." It all started when Disney CEO Bob Iger confirmed that ESPN — the one network that many consider immune to the gradual, digital disruption of the TV business — has suffered subscriber losses in the past year. He also downgraded Disney's forecasts for pay-TV affiliate fees, which brought in an estimated $47 billion in revenue for TV networks in 2014, from rising by "high single" to "mid-single digit" percentages. Iger's comments, combined with underwhelming numbers from other media companies and pay-TV distributors, triggered a brutal few days for all of the big TV stocks.
All of which suggests the TV industry is in trouble.
Or is it? TV has its champions, too. From "Mad Men" to "Game of Thrones" to "House of Cards," television has never been better for its fans. Media critic Michael Wolff has just written an entire book about why the medium is entering a new golden age.
Here then is a rundown of what the two sides — the TV boosters and the TV doomsayers — have to say as the ecosystem evolves:
TV ratings are declining, but people are watching more TV than ever.
According to Nielsen, ratings for the top 30 cable networks were down more than 10 percent in prime time viewership, and 20 percent among the coveted 18-49 demographic, from June to mid-July when compared to the previous year.
That doesn't mean people aren't watching TV, though. They're just not watching it live, according to TV's defenders, who point to services like Netflix, which now has more than 42 million subscribers in the U.S. alone, and Hulu, which is nearing 10 million customers, as evidence of TV's continued relevance. Both services, even when they do original content like "House of Cards" or "Difficult People," are squarely in the TV business.
What the industry needs is a measurement system that accounts for viewing on over-the-top video platforms as well as linear TV, according to Alan Wolk, author and senior analyst at The Diffusion Group. "NBC last December admitted that only 60 percent of their programming is watched live — none of that gets counted today," he said. Nielsen, which last fall partnered with Adobe to develop a way to measure digital viewing, might finally get around to offering such a product later this year. "People I know at Adobe swear that it will probably [roll out] this fall," said Wolk.
Even if people are still watching TV, they are "shaving" the cord.
People are cutting the cord, TV's Cassandras declare. The numbers are in their favor: Nine of the top 10 cable, satellite and telco TV distributors lost a combined 300,000 TV customers in the second quarter, according to FierceCable. The number is close to the 320,000 TV customers the TV industry lost in the second quarter of last year.
The numbers may sound big, but those losses are still too small to really matter, the defenders counter. "There are a hundred million TV subscribers," said Wolk. "That's a rounding error, it's three-tenths of a percent." Many refer to this as "cord-shaving."
Of course, this doesn't mean the distributors should ignore the fact that it's becoming nearly impossible to add TV subscribers. Comcast, in fact, is now more a broadband company than a cable company. This is a key reason why distributors are increasingly looking to offer either "skinny bundles" (a smaller selection of channels for a cheaper price) or Web-based pay-TV services like Dish's Sling TV or Comcast's upcoming Stream.
TV advertising isn't healthy but is still big.
PwC estimates the U.S. TV ad market will grow from $71.1 billion in 2015 to $81 billion in 2019. That's still a lot of money that TV defenders can point to, especially when all of U.S. Web advertising (including formats other than video) finally neared $50 billion last year, according to separate study by the IAB and PwC.
Of course, that doesn't mean the state of TV advertising is safe, not when analysts like Michael Nathanson at MoffettNathanson report that TV ad revenues were down 2.7 percent in the second quarter (what he said was the worst non-recessionary, non-Olympic drop on record).
"TV networks need to start acting more like digital companies, marketing their massive native advantages in scale and sales impact to advertisers — banners, search ads and YouTube don't sell burgers by the billions, but TV does, and it does it day in and day out," said Dave Morgan, founder and CEO of Simulmedia. Networks need to start guaranteeing the impact and ROI of their ads, and use data to improve how they schedule and deliver them to the right people, he added.
Mobile may be the future, but TV sets are here to stay.
YouTube is averaging 40 minutes per user session on mobile. Most online video creators and networks claim that mobile accounts for roughly half — if not more — of their viewership.
So yes, mobile is huge. But the TV set as a screen isn't dead, either. "It's the best screen for enjoying lean-back and high-production-value content," said Mike Green, vp of marketing and business development, media, Brightcove.
More consumers are also opting to own TV sets that in some way can be connected to streaming-content providers. According to eMarketer assets, 191.4 million U.S. Internet users will "access the Internet" via a connected TV device by 2018.
The TV industry is undergoing a transition — it just took an overreaction from Wall Street to get everyone's attention — but the existing TV business still has a role and place in the future of whatever TV may become. "They'll have to be good at executing the create-curate-package trifecta, but many won't be 'dead,'" said Green.
https://digiday.com/?p=130249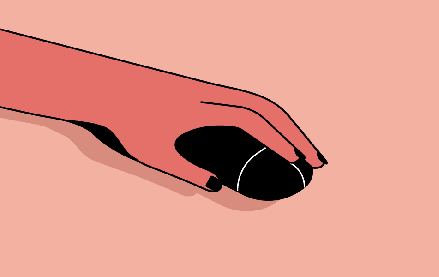 December 1, 2023 • 3 min read
People claim that the role of chief diversity officer is vanishing. However, AI is booming, and the CDO can help ensure responsible AI.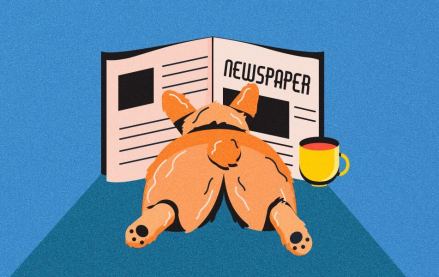 November 30, 2023 • 4 min read
Digiday+ Research found that publishers' programmatic ad revenue didn't quite live up to expectations this year, but they still see it as a growth area.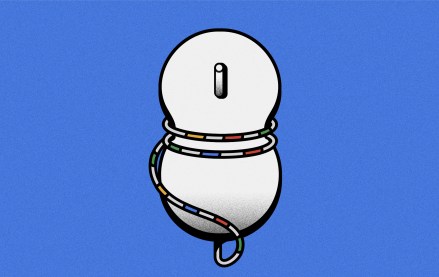 November 30, 2023 • 13 min read
For a couple of publishers, referrals from Google are down upwards of 60%.