Tumblr makes its 'reblog' tool mobile-friendly, prompts outrage from teens
September 2, 2015 • 2 min read
Tumblr redesigned its reblog tool, and teens are already rebelling.
The Yahoo-owned blogging platform announced that it's revamping how reblogging (or, in more simpler terms, reposting of a user's post to his or her own blog) looks by making it more streamlined in appearance.
Since Tumblr's launch in 2007, reblogs were threaded into a myriad of blockquotes that resulted in clunky-looking indents that were seemingly impossible to keep track of but are one the website's most iconic features. Starting today, reblogs will be ordered on top of each other.
Tumblr posted this picture of what a "reblog chain" looks like before (left) and after (right) on dashboards:
So, yeah! Scrolling through those lines on a reblog that goes viral on Tumblr is a disaster for mobile users because of their small screens. But despite that the change makes Tumblr so much easier to use, loyal fans are up in arms because it's one of Tumblr's most defining quirks.
The Daily Dot reports that users, mostly teens, are reacting "overwhelmingly unfavorably" to the change. Parsing through the reactions, the change was slammed as "awful" or "terrible" and many are threatening to move to other platforms.
Here's a sampling of reactions:
Teens just want to be heard! They're encouraging each other to send messages of dissatisfaction to support.
"Guys if we don't like the reblogs tell them. Flood their support staff with comments. Tell them why we don't like it. Tell them why it doesn't work for you. Tell them. Be nice. Be courteous — leave the obscenities and insults behind but tell them," wrote a user.
"Keep sending complains [sic]," another user posted. "Don't just stop because it's here and 'oh we can't do anything about it'. Keep complaining, keep suggesting things that could actually be useful to us. Make them listen. Make them cancel the update."
Good luck to them because the chances that Tumblr does "cancel the update" are slim. TechCrunch reported that the move helps Tumblr clean up users' complaints about their content being copied without proper attribution, writing:
This has been a problem in the past, as some users would edit the text that came before their reblog in order to make it look like people had said something they did not. They also won't be able to selectively delete captions when reblogging. And original posters will now always get credited as the source, no matter how many reblogs occur, as their username will be stuck to the bottom of posts.
The change takes effect today.
Image via Shutterstock.
https://digiday.com/?p=133826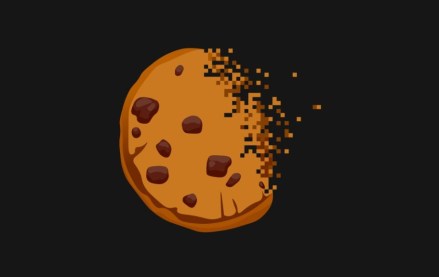 September 25, 2023 • 1 min read
During the Digiday Publishing Summit, execs from companies including Condé Nast, Dotdash Meredith and Thomson Reuters assessed the industry's readiness.
September 25, 2023 • 5 min read
Publishing executives shared their honest and unfettered opinions on the rise of generative artificial intelligence technology and its impact on traffic, IP protections, content production and jobs at the Digiday Publishing Summit last week.
September 25, 2023 • 5 min read
Here is A sampling of other AI-related news from last week.