When Yahoo bought Tumblr back in May, it promised 2014 will be the year Tumblr's ad business finally establishes itself. That goal is looking very unlikely  to be met.
Tumblr currently offers a total of five separate ad products, most of which allow marketers to inject content into users' "dashboards" — the logged-in homepage area of the blog network. But agencies say those opportunities are far from a must-buy and are, for the most part, an afterthought compared with options on platforms such as Facebook and Twitter. Creating content for Tumblr is now a priority for many brands, agencies say, but paying to distribute it simply isn't.
"In general, we're excited about Tumblr. Consumers are branching out beyond Facebook to networks like Tumblr and Instagram, and brands need to follow," said 360i CEO Bryan Wiener. "But the interest is lagging the opportunities on those platforms right now from a paid perspective."
Another agency exec, who asked to remain anonymous, said that although many of his brands now invest in creating content for Tumblr, it hasn't bothered investing in paid distribution beyond some initial tests. He said he's happy with the organic traction the agency is gaining at the moment, and any paid media it does buy would likely be from other social networks, or even search and display ads.
These challenges are not unique to Tumblr, of course. Marketers complained about Facebook's ad offerings for a while, for instance. But what's clear from talking to agencies is that Tumblr has a ton of work to do in order to have the capabilities to give advertisers what they want in a market where advertisers aren't hurting for options of where to place ads.
The biggest problem with Tumblr's ad products is a lack of targeting capabilities, buyers say. Online marketers are used to buying their ads against specific audiences and demographics, not having to guess who has seen their ads. At the moment, that's exactly what they have to do on Tumblr.
"Targeting is most difficult," said Maury Postal, director at Social@Ogilvy. "Right now, you're buying a highway billboard, but more granular targeting would be important."
"We've explored Tumblr ads for clients several times, and we've always decided to pass on doing a buy with them. We're not able to target nearly as well as we'd like," added Jason Stein, founder of social media agency Laundry Service.
Wiener agreed. "Tumblr's big opportunity is to provide additional targeting. The community is incredibly diverse, but there's no way to target based on interest. That's the biggest hole," he said.
But beyond that, Tumblr's ads might also be the victim of a chicken-or-the-egg situation. Brands can't just buy ads on Tumblr — they need to invest in a strong organic presence on the site before it makes sense to do so. At the moment, only a handful of brands are really doing so.
Even then, some agencies say that at this point client money might be better spent on more or better content for organic consumption, rather than paying to put it in front of users that may or may not have an interest in it.
"You can't just run ads on Tumblr and call it a day. You will need to invest many, many hours developing Tumblr-specific content and even more time cultivating a community," said Drew Neisser, CEO of social agency Renegade. "A number of brands like Coke, Vans and the NBA already have strong organic presences on Tumblr. These folks know the effort it takes to build such a community and that ads are unlikely to provide a real shortcut."

But it's not all bad news. According to Postal, some of Ogilvy's clients have seen great success with the paid products, providing the content is right for the platform. The reason some brands and agencies have found their ad spend falling flat is because they've simply repurposed content and assets from elsewhere. The key to success on Tumblr is to speak Tumblr, especially when it comes to paid placements.
Tumblr said it has sold ad campaigns to major brands, including Twentieth Century Fox, Delta Air Lines, Calvin Klein and Sony Pictures Entertainment, but it did not return requests for comment on the overall health of its ad business. Earlier this year, Tumblr founder David Karp said advertisers spend, on average, around $100,000 per campaign on the site, but Yahoo CFO Ken Goldman said shortly after that Tumblr doesn't expect the company to contribute meaningful revenues to its bottom line until 2014.
"It's about figuring out what a certain type of audience will respond to," Ogilvy's Postal said. "I don't think a lot of brands or agencies have done that well up until now. I think the products are there; now, it's about brands becoming comfortable enough to speak in a Tumblr tone."
If that's the case, then to some extent the burden must also be on Tumblr to help them understand how and why they can do that. Building ad products isn't enough; you need to teach buyers how to use them, too. Brands and agencies can sometimes be slow to adopt new platforms and opportunities, but ultimately it's up to both sides to figure out how best to engage a platform's audience.
"Advertisers can be slow, but there's an opportunity for these platforms to have more advanced ad products," Wiener concluded. "I'd predict there could be a lot more spending with platforms like Instagram and Tumblr in a year if they play their cards right."
https://digiday.com/?p=57586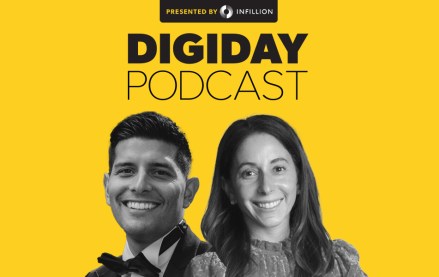 September 26, 2023 • 3 min read
In a live recording during the Digiday Publishing Summit, the news executives called for more nuanced conversations with advertisers around their brand safety concerns.
September 26, 2023 • 4 min read
After investing in one generative AI startup and suing another, the company will let customers create images on its website and an API.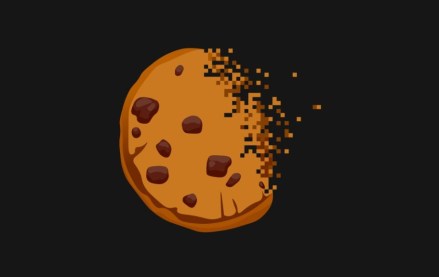 September 25, 2023 • 1 min read
During the Digiday Publishing Summit, execs from companies including Condé Nast, Dotdash Meredith and Thomson Reuters assessed the industry's readiness.