The Internet has long grappled with the issue of consumer privacy. In the fifth article of an eight-part series, Digiday examines the issue of "Redefining Privacy." The series is made possible through the sponsorship of Truste, a provider of online privacy services.
The Internet advertising industry is seemingly steering a path out of the privacy controversies that have dogged it since its inception. The industry has adopted a self-regulatory regime that's giving consumers more notice and choice of the types of targeting that's done to tailor ads to their interests. Regulators, for the most part, at least in the U.S., appear pleased with the progress to date.
And yet another hurdle, potentially even larger, awaits as the weight of the digital media world shifts from a desktop Internet to mobile. Mobile presents many of the same challenges as the desktop — giving notice and choice, for instance — but it also brings about a whole host of others, such as uncertain ad-targeting methods, sensitive location information, and the implications of marketers collecting data across devices.
The first problem is the most obvious: There's no cookie in mobile. App developers and marketers were using a workaround, the unique device identifier, or UDID, until Apple recently decided to close off that option. That has left the industry scrambling, with vendors coming up with over two dozen potential replacements for UDID, including "device fingerprinting" that by name alone is likely to raise eyebrows among privacy watchdogs.
The other issue unique to mobile is location. The promise of mobile was that you'd get a Starbucks coupon when passing by a store. (Mobile has always conjured up scenes from "Minority Report.") Location is, understandably, a touchy subject. The fact is, all phones have GPS that allows them to be tracked for legitimate reasons like emergencies. People carry their phones everywhere, storing pretty much their most sensitive information on them, making the prospect of location-tracking scoring very high on the "creepy" scale that seems to govern whether issues become privacy controversies.
"Do you pop a notice on a screen every time location is accessed?" asked Greg Stuart, CEO of the Mobile Marketing Association. "Most people would say we have to balance what they really want to know but not create a disruptive experience."
Further complicating the location issue is its combination with access to very personal information, such as a user's address book. The furor around Path accessing and storing address book information was a warning shot that made clear that the industry must tread carefully when it comes to the issue.
Finally, there's the question of how exactly to disclose things on mobile devices that have very small screen sizes. It took the industry years to agree on principles for the ad-options icon. Such a move in mobile would be very challenging due to the even more limited real estate available there — many mobile display ads are hard enough to read as is. The issue is all the trickier when it comes to notifying consumers of cross-device tracking. Even without a "mobile cookie," many services can do this with log-in information. Despite the undoubted benefits of knowing consumers across devices, it also presents questions of whether people will object to cross-device behavior information being collected.
"Consumers don't like discovering that a marketer is able to find them anywhere they are, any device," said Jonathan Ezor, an assistant professor at Touro Law Center and counsel at the law firm Olshan.
While the privacy issues presented in mobile are a challenge, they're all manageable. The industry also has over 15 years of experience managing the competing concerns when it comes to privacy.
"The basic tenets are the same: notice, choice and a value exchange," said Paran Johar, CMO of mobile ad network Jumptap. "Those drive acceptance by the consumer."
https://digiday.com/?p=13732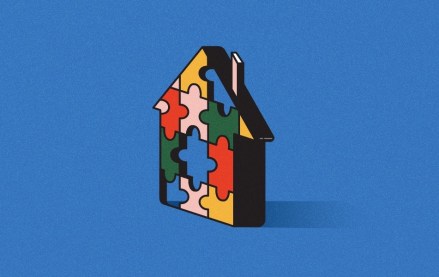 September 22, 2023 • 4 min read
Apartment Therapy's president Riva Syrop took the stage at the Digiday Publishing Summit to discuss the convergence of commerce and sponsorship revenue within its Small/Cool event.
September 22, 2023 • 4 min read
Media execs took stage at the Digiday Publishing Summit to discuss the growing importance of ROI in ad campaigns this year.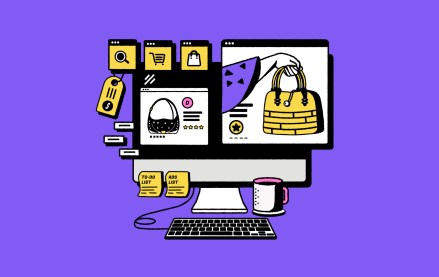 September 22, 2023 • 4 min read
CEO Satya Nadella said AI assistants will be as ubiquitous as PCs and will help users navigate across apps, operating systems and devices.