On Monday, I became a man. I didn't lose my virginity or get Bar Mitzvah-ed, but I did buy my first tailored suit. And I didn't even have to go through the hours-long process of standing on a platform while a tailor pressed a tape measure against my crotch. Instead, I stripped down to my underwear and had a digital body scanner take my measurements while Molly, a sultry disembodied voice, harassed me.
Retailers of all kinds are trying to become tech platforms in order to better reach consumers who prefer shopping online. Acustom Apparel — a men's clothing store in New York City's tony SoHo neighborhood — is trying to do that for the decidedly old-school trade of bespoke men's suits. By making the process cheaper, faster and techier, Acustom Apparel founder and CEO Jamal Motlagh has been able to attract young men otherwise unlikely to buy custom-fitted clothing.
"Most of our customers have never bought a tailored suit," Motlagh said. "Younger people like the technology of it. It's a more consumable experience for them." Motlagh said most of his customers are males in their late 20s to mid-30s.
As one of their cohort, I decided to have Motlagh take me through Acustom Apparel's new digital bespoke experience.
Getting fitted
The first task was selecting a suit pattern. I selected a light gray plaid with blue stripes simply because I thought it looked nice. Motlagh used the company's mobile app to scan a QR code on the price tag and log my choice. He also used it to enter in the lining and stitching color I preferred.
From there, it was time to have my measurements taken in the store's private fitting room.
Before I stepped into the scanner, Motlagh asked me if I was wearing loose-fitting underwear. The scanner can't accurately measure a customer's lower body if he is wearing boxers, he explained. Fortunately, I was wearing boxer briefs. Were I not, I would have had to slip on one of the disposable, temporary-use pairs available in the nearby bin, similar to the disposable socks you might find at a shoe store (only these were nice).
This was hardly the most awkward part of the experience, however. After Motlagh shut the door, I began to disrobe, when, just as I unbuttoned my jeans, a woman's voice said, "Oh, hi there."
That was Molly, the robot voice that told me how to properly have my body scanned. After introducing herself and telling me to be calm, she said, "I don't bite too hard." Molly's politesse bordered on sexual harassment.
Molly then instructed me to place my feet on the two turquoise rectangles. Within seconds, the body scanner collected 200,000 data points and delivered a startlingly accurate 3-D rendition of me to the company's computer system.
From there, I tried on one of the store's jackets to see which cut worked best for my build. Too wide for the slim fit, I got a straight cut. The entire fitting process took approximately 15 minutes. My suit should be ready in four weeks and cost $800, I was told.
From ad man to men's fashion
Motlagh devised the idea as a Harvard Business School student. At 6′ 3″ and a former water polo player at Princeton, Motlagh had difficulty finding clothes that fit his large frame. He started Acustom Apparel in a studio workspace two years ago, before opening the SoHo storefront earlier this month.
Not that Acustom Apparel is a more chic version of JCPenney's "Big & Tall" section, the store offers customizable clothes for men of various sizes and styles. From chinos and jeans to dress shirts and three-piece suits, Acustom Apparel hopes to become a one-stop shop for every New York metrosexual.
"We want to be the guy for guys across all categories," Motlagh said.
He certainly looked the part of a men's fashion aficionado despite not having a fashion background. (He sold digital advertising for Microsoft before Harvard.) He was sipping Persian tea and wearing a gray plaid jacket and purple scarf when I met him Monday morning.
From offline to on
Acustom Apparel's biggest advantages are efficiency and price point. It has fewer options than the standard bespoke retailer, but the simplicity makes it more alluring, Motlagh said. And by streamlining the process, Acustom Apparel can sell customized suits worth $2,000 for the same price Hugo Boss and Ralph Lauren sell off the rack, Motlagh added. (The photo below is of Motlagh demonstrating the system, since I wasn't prepared to invite Digiday's photographer into the changing room.)
His real goal, however, is to get shoppers to buy clothes online. Once a shopper is digitally fitted, his measurements are saved and he never has to be fitted again (provided he stays the same size). Customers will eventually be able to select Acustom Aparrel items from their living rooms and pick up the custom-fitted versions just weeks later. They wouldn't even need to change out of their boxers.
Or, they could download Acustom Apparel's app, go into the store, scan items they want and return weeks later to find them tailored to their exact specifications. It's a system trying to take advantage of the increasingly blurred line between retail and e-commerce.
"The biggest problem with e-commerce is whether or not it's going to fit," Motlagh said. "We're quicker and unique, but we needed a retail store to grow."
https://digiday.com/?p=57045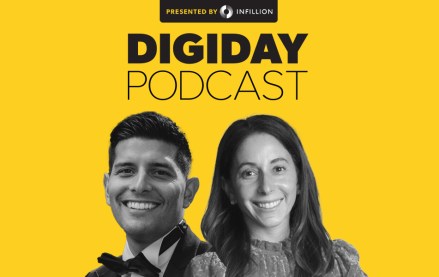 September 26, 2023 • 3 min read
In a live recording during the Digiday Publishing Summit, the news executives called for more nuanced conversations with advertisers around their brand safety concerns.
September 26, 2023 • 4 min read
After investing in one generative AI startup and suing another, the company will let customers create images on its website and an API.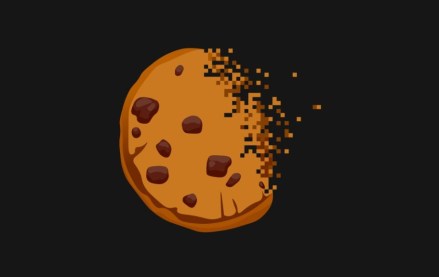 September 25, 2023 • 1 min read
During the Digiday Publishing Summit, execs from companies including Condé Nast, Dotdash Meredith and Thomson Reuters assessed the industry's readiness.