Why Trinity Mirror created disgusting and 'purposefully disruptive' branded content for Sky1
December 23, 2015 • 3 min read
Trinity Mirror readers may be in for a shock over the next few weeks as the publisher's online and print editions will be "infected" by a trail of green slime from new children's TV character "Fungus the Bogeyman."
The character Fungus is the star of a new Sky 1 drama based on the popular children's book by Raymond Briggs, which will debut Dec. 27.
Despite all the industry talk of disruptive ad experiences being an ugly blemish in the consumer experience, Trinity Mirror's in-house creative shop Invention is throwing caution to the wind, making the campaign "purposefully disruptive," albeit in a playful way, according to Invention chief Mark Field.
"In a world of ad blockers, advertising has to give the readers a reason to want to engage with the content, and we've created an idea which marries a fun interactive user experience whilst letting them know about the show," he added.
Brands are increasingly tipping spend into native advertising over traditional display ads. U.K. advertisers spent 50 percent more of their budgets on native formats in the first half of 2015 — taking the total to £325 million ($482 million) — which accounts for a quarter of all display budgets, according to the Internet Advertising Bureau's latest U.K. Digital Ad Spend report.
Publishers have responded to the growing demand for more native creative formats by launching content studios, which are now 10 a penny. Trinity Mirror was among the first to launch its own version, and in the last year, it was rebranded to Invention and given a healthy level of investment. A few more hires over the summer have put its staff count at 38 people.
At the heart of the team are three creative editorial directors, all journalists by background. There are also six designers, one of whom is dedicated solely to digital design, five project managers, and the remainder of the team is split between events and account managers.
Earlier this month, Trinity Mirror's chief revenue officer James Wildman said pushing resources into Invention will be a major priority for 2016, with branded content partnerships earmarked as one of the biggest areas of growth. Currently, Invention's revenue is just under 10 percent of digital revenue, according to Wildman.
Trinity Mirror's Invention worked with Sky's media agency MediaCom to create the campaign, which is intended to disrupt the reader's day-to-day experience and reflect the show's narrative and character, who is clearly filthy, unhygienic and covered in slime.
The campaign will start off slowly, with the character's face popping up in unexpected places within the editorial on pages including the weather, puzzles, and stars and toons sections in print and online. Over the week, Fungus will increasingly infect the entire website and paper.
Fungus will make a special Boxing Day appearance in a spoof interview in the TV listings supplement, which will also be covered in green slime. The Mirror website will have a "slime overlay," which will drip green "gunk" from the top of the screen until it covers the space enough to play the TV show trailer.
Native content will accompany it, alongside more regular display ads. It will also run native mobile content but is still working out the finer details for what content this will feature.
Field said the aim of the Fungus infection idea was to push beyond the usual constraints of traditional campaigns, and that the Trinity Mirror team "played around with the constructs" of the newspaper, using space previously reserved for editorial.
"It is crossing into and interacting with editorial spaces and content and shows how commercial and editorial are working in sync to deliver fresh and disruptive campaigns," he added.
Trinity Mirror's Invention is no stranger to creating such bold digital takeovers for its brand partnerships. One of its most eye-catching earlier this year was when it stripped all the Os and As from its website, to promote National Blood Week in the summer on behalf of its client the National Health Service.
https://digiday.com/?p=153230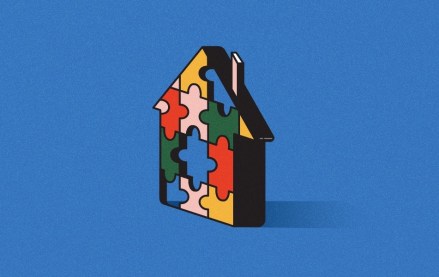 September 22, 2023 • 4 min read
Apartment Therapy's president Riva Syrop took the stage at the Digiday Publishing Summit to discuss the convergence of commerce and sponsorship revenue within its Small/Cool event.
September 22, 2023 • 4 min read
Media execs took stage at the Digiday Publishing Summit to discuss the growing importance of ROI in ad campaigns this year.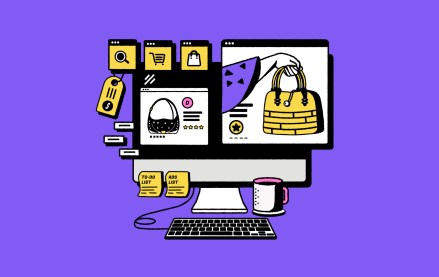 September 22, 2023 • 4 min read
CEO Satya Nadella said AI assistants will be as ubiquitous as PCs and will help users navigate across apps, operating systems and devices.