'Tis the season for prognostications across the digital landscape. Digiday is continuing its series of anti-prediction by asking publishers what hot trend they plan on passing up in 2013.
Publishers are bearish on some trends for the new year: ad tech taking over direct sales; doubling down on video; looking to VC money to fill their coffers; paid content.
Jim Bankoff, CEO, Vox Media 
Media as a commodity is a trend that is important, undeniable and something that we're not buying into in 2013. Ad exchanges will continue to grow and provide a means to make money for publishers who do not view advertising as a core part of their reader experience or business operations. Our bets will be placed on the other end of the spectrum with advertising that is native to its environment and aligned with user interests. We will focus on catering to individual brands' marketing objectives and helping them tell their stories to valuable audiences. Programmatic buying has its virtues, but it shouldn't be confused with brand building or a marketing plan.
Walker Jacobs, evp of digital ad sales, Turner
Ad tech has some people talking, but we continue to take the other road: minimizing ad tech for ad tech's sake, simplifying our processes. The so-called "problem" of unsold inventory has spawned the famous Terry Kawaja technology stack and led significant portions of the digital media industry down a slippery slope where they focus only on yield optimization and squeezing pennies out of each and every impression. We do not partner with ad tech companies that want to focus on monetizing whatever crumbs are leftover. At Turner Digital, we focus our energy on developing marketing programs that deliver the greatest value to clients. That's why you see us investing in new assets, like branded entertainment production capabilities with the Funny or Die property. We utilize the highest-quality inventory in our portfolio, and in so doing, we end up with the highest-quality audiences on the Web that haven't been fragmented or picked over by exchanges in the name of efficiency. In other words, there is no substitute for great content and great media brands.
Choire Sicha, co-proprietor, The Awl Networks
We've already sat out so many trends, it's hard to think of more to ignore! We missed "awash in VC money"; we missed "Kickstarter-funded publication with no further financial plan"; we missed the shopping newsletter boom; we mostly missed "responsive design"; and we certainly missed "pre-profit mode," whatever that is. Mostly, we skipped out on the annual hysterical panic about the advertising industry. All this and so much more! This year, I think we will sit out video. According to consultants, 99 percent of the Internet will be made up of video in the next three years. And people like to pass around those charts about how "video is dominating data on the Web" — they never point out that data is about, well, the actual amount of data transmitted. So, of course, it's "dominating": One video is 10,000 times as "big" as a page of text with a photo. But more importantly, the advertising model on video is totally broken. Pre-roll is the worst experience on the Internet (followed closely by interstitial). So maybe we'll try to fix that this year, for the good of everyone. But until we do fix the monetization in a way that doesn't offend, horrify and enrage our wonderful audience, forget it, we'll pass.
Erin Pettigrew, director of business development, Gawker
While so many players in digital seek investment, valuation inflation and a rich public exit, Gawker Media has no outside investors and no plans to sell. This long-term time horizon keeps us focused on our core mission of delivering the Web's most authentic content and discussion. We bypass most near-term fads (from apps to location to the ad technology industrial complex) that so many shorter-tenure, venture-backed companies are compelled to chase. And now investors like Fred Wilson are reporting that after many years of strong outlook, consumer Internet funding is entering another down cycle. Since we aren't dependent on venture capital, this shift will happen around rather than to us. Ten years since our founding in 2002, we are built to last and are building further to outlast.
Janet Balis, publisher, Huffington Post Media Group
One trend we're likely to stay away from in 2013: paid content. While I absolutely believe that certain forms of differentiated content or utilities warrant a cash-based value exchange with consumers, the paid-content model is unlikely to thrive. Many people talk about "free-mium" offerings, but for publishers, the "premium" offering is not materializing. In particular, for apps, the consumer reality is a large sample size, but there are a very small number of apps that enjoy habitual usage. To ask for consumption, engagement and outright payment is stacking the cards against reality.
David Payne, chief digital officer, Gannett
Any ad targeting technology that infers my interests based on who I am personally or professionally connected with.
https://digiday.com/?p=27413
October 2, 2023 • 1 min read
•
•
The publishers who attended DPS were focused on the potential upsides of applying the technology to their operations while guarding against the downsides.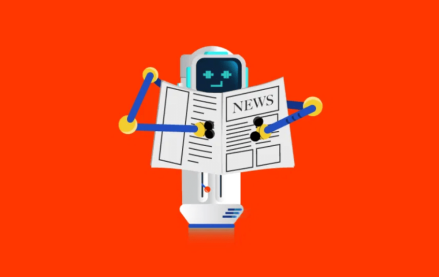 October 2, 2023 • 4 min read
•
•
Now that ChatGPT users can surf the internet for information, some publishers are reconsidering the weight of the issue.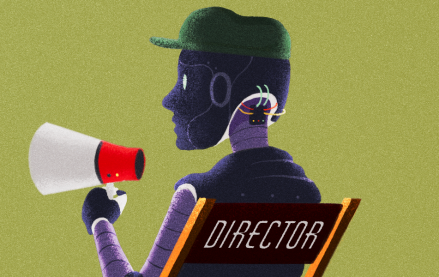 October 2, 2023 • 5 min read
•
•
As Meta makes celebrity-like chatbots, ChatGPT learned to "hear," "see" and "speak" while Spotify is piloting AI-translated podcasts.