The Perils of SXSW
@ischafer, Ian Schafer, CEO, Deep Focus, pretty much sums up the SXSW experience for many in the digital media world.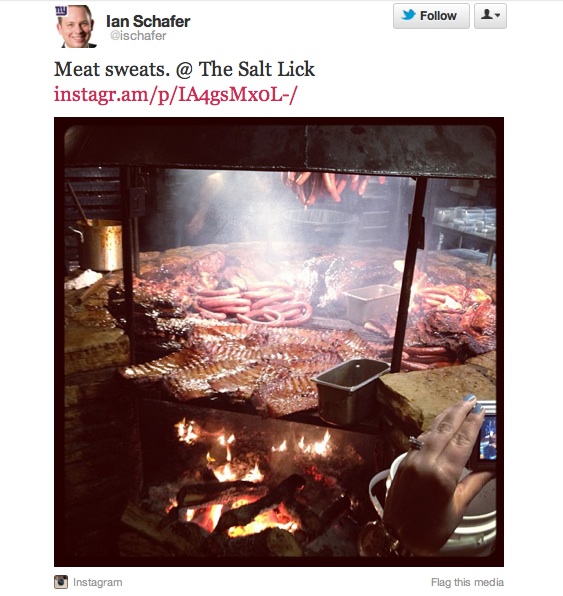 Sad ad clowns
@davidburn, David Burn, chief storyteller, Bonehook, co-founder, AdPulp

A lesson in semantics
@pkafka, Peter Kafka, senior editor, AllThingsD, plays schoolmarm.


A Path to Nowhere
@R/GA isn't bullish on Path — or Britney Spears, apparently.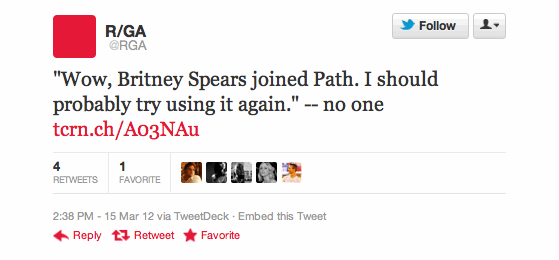 Getting away with murder 
@robdelaney, comedian, writer, is apparently not drinking the Google Plus Kool-Aid.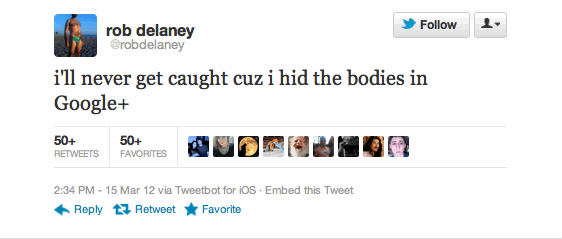 https://digiday.com/?p=8707