The prominence of fake and misleading news has shed light on how programmatic advertising and Facebook increasingly power the web, determining what readers see. Since then, Google and Facebook have vowed to stop serving ads to those shady corners of the internet.
But that doesn't stop bogus stories from making their way onto top-tier publishers, which have in some cases ended up being the unintended distributors of such stories.
The New York Times' public editor wrote three weeks ago about fake-news ads popping up on its own site and the paper's effort to weed them out. Fake, misleading and too-good-to-be-true sounding stories have continued to pop up since then, as readers of the Times and Los Angeles Times have pointed out (in the ultimate irony, one such ad appeared within a Times editorial about the "death of facts"). Apparently people can't get enough stories about dead celebrities.
ad for fake news in nyt editorial on the death of facts pic.twitter.com/SzPw3s83UV

— John Cook (@johnjcook) December 10, 2016
Another popped up on the L.A. Times. Both papers said they're taking steps to keep such programmatic ads off their sites.
"We're taking fake news seriously and have responded by blocking individual advertisers and programmatic vendors that we've seen serving fake news ads," said Sebastian Tomich, senior vp of advertising and innovation. "In addition, we've begun proactively searching the ad server for frequently used fake news names such as Ellen and Alec Baldwin. Lastly we've been adjusting exchange price floors. Though we've seen results from these measures, too much emphasis is being put on publishers. The responsibility lies with the likes of Google and Facebook to take action. They control this extremely lucrative market and should provide basic quality controls."
A spokesperson for Tronc, the parent of the L.A. Times, emailed: "While blocking advertising which links to 'fake news' is new to this space, we are working diligently with our partners to ensure this type of advertising is blocked from our sites."
It's hard to know how commonplace such ads are, but no doubt these are just the tip of the iceberg, given how widely the use of programmatic tools to sell advertising has spread.
@johnjcook @danpfeiffer Here's the ad on the LA Times site: pic.twitter.com/mblRwpTKwi

— emokidsloveme (@emokidsloveme) December 11, 2016
"One of the many problems of programmatic is, ads don't know where they appear and publishers have very little control over the networks that appear on their sites," said David Carroll, an associate professor of media design at The New School and an expert in advertising tech. "It really exposes the inherent flaw of programmatic. When you automate things so much, you can't moderate it."
Publishers have a few ways they can clamp down, but they're limited. When they open the door to programmatic ads, they cede a lot of control over what appears on their sites to third parties.
A large publisher typically gets ads from as many as 12 supply-side platforms. Through those, it can ads from around 10 thousand-plus advertisers per month representing tens of thousands of ad creatives, said Michael Stoeckel, vp of global tech strategy & publisher operations at Prohaska Consulting and a former vp of ad revenue at the Times.
On the supply end, some bogus news comes through content recommendation engines that appear on many top publisher sites. Engines say they have criteria that ban fake or offensive content, but it can sneak in anyway. Leading engine Outbrain said it's ramped up how it blocks and purges sensational content, which is frequently related to celebrities. For example, that means blocking keyword combinations with any variation on the "celebrity X went broke" or "celebrity Y you didn't know died this year," the company said
One thing publishers can do is closely monitor advertisers that are high-volume and that have high click-through rates, usually tell-tale signs of sketchy ads, and cut off the SSP that's at the source, Stoeckel said.
Header-bidding is an increasingly common tactic publishers use to make more money from programmatic. But it introduces another level between the publisher and source of the ad, which Stoeckel suggested could make it harder to police shady ads.
Publishers could switch to only making their inventory available through private programmatic marketplaces, where buyer and seller are completely known to each other. But those more direct relationships take more effort to manage, and until kinks are worked out of that system, publishers would sacrifice revenue.
Still, it's in publishers' interest to be as vigilant as possible about fake news ads. "It degrades the perception of everything about the business we're in," Stoeckel said. "Can you trust what's put out in the digital news ecosystem when you have fake news mixed in? Clickbait is a dangerous user experience issue."
https://digiday.com/?p=214016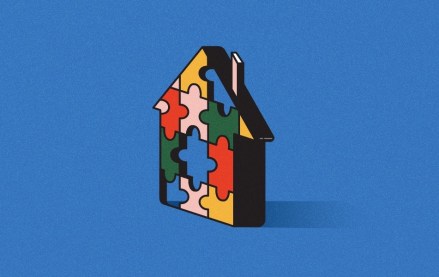 September 22, 2023 • 4 min read
Apartment Therapy's president Riva Syrop took the stage at the Digiday Publishing Summit to discuss the convergence of commerce and sponsorship revenue within its Small/Cool event.
September 22, 2023 • 4 min read
Media execs took stage at the Digiday Publishing Summit to discuss the growing importance of ROI in ad campaigns this year.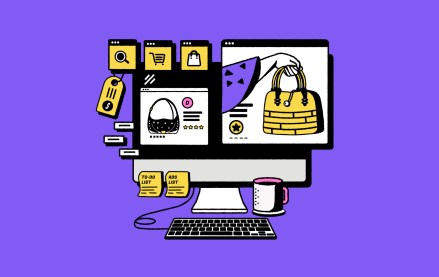 September 22, 2023 • 4 min read
CEO Satya Nadella said AI assistants will be as ubiquitous as PCs and will help users navigate across apps, operating systems and devices.