Until Pinterest became the belle of the digital ball, Tumblr was the one everyone courted. Tumblr still holds plenty of interest to brands, even if it isn't totally clear to them just what to do.
To start with, Tumblr doesn't yet have an ad model. It has the germ of one with its program that allows publishers on its platform to promote specific posts for a $1 fee. It's easy to see this morphing into a so-called "native monetization" format that fits Tumblr.
For now, as an open platform, Tumblr leaves brands with what amounts to a blank canvas. That's liberating but also confusing — and the varied approaches brands like Coca-Cola, IBM and Nike are taking highlights that.
Coca-Cola, for example, has its "Happiness is…" branded Tumblr blog where it shares images related to the soft drink's brand attributes. But it only posts once or so a day, losing the ability for the content — and brand image — to spread. Brands miss out on Tumblr when they only post brand-specific content, as users are quick to ignore direct messages.
"When you go to Tumblr, you're not buying as a media property, you're buying as an audience, said Chad Stoller, managing partner of IPG Media Lab. "It's an audience you want to tap into."
IBM, on the other hand, uses Tumblr as a curation vehicle. It set up A Smarter Planet to highlight content areas it's expert in and to share with its audience. The blog updates many times a day, giving its readers links to articles, but more importantly it pushes IBM beyond a monolithic message. Herman says the company "nails it," but also said that it has the ability to be successful on Tumblr because it devotes staff and resources. "Let's say IBM is paying six employees $40,000 a year to run the account," he said. "That's a quarter of a million dollars right there; not everyone can do that."
Then there's Nike, which is looking to cash in. Literally. The sneaker company set up at Tumblr page, Made By Nike, to sell its clothing through images. Click on a post, and it shows you the clothing item giving you a choice to actually purchase. You can choose size and quantity and then add to your cart on a secure Nike page. This is a smart way to use Tumblr as it gets people interested in the brand — and product, in this case — and easily allows you to buy.
"Marketers have a choice," said Darren Herman, chief digital media officer at KBS+P. "They can join on whatever pops up and half-ass it or go deep on a couple of strategic ones. The bigger issue for brands is the focus on what can they do well right now. Not every brand can do everything at all given times."
The question remains if this is something that will catch on. In the meantime, Tumblr is a way for brands to complement its other social networks and be part of a burgeoning marketing strategy.
"What I love about Tumblr is that brands can mark their own presence," Herman said. "To do it right, it takes resources. Time and effort go into it. You need to think about what you're going to post and curate — and what your brand voice is going to be."
https://digiday.com/?p=9557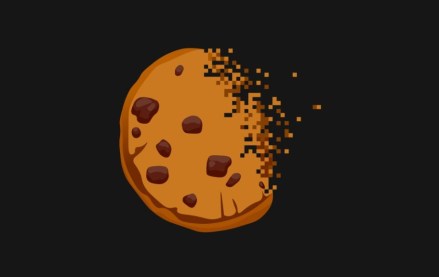 September 25, 2023 • 1 min read
During the Digiday Publishing Summit, execs from companies including Condé Nast, Dotdash Meredith and Thomson Reuters assessed the industry's readiness.
September 25, 2023 • 5 min read
Publishing executives shared their honest and unfettered opinions on the rise of generative artificial intelligence technology and its impact on traffic, IP protections, content production and jobs at the Digiday Publishing Summit last week.
September 25, 2023 • 5 min read
Here is A sampling of other AI-related news from last week.