How The Times of London is driving digital subscriptions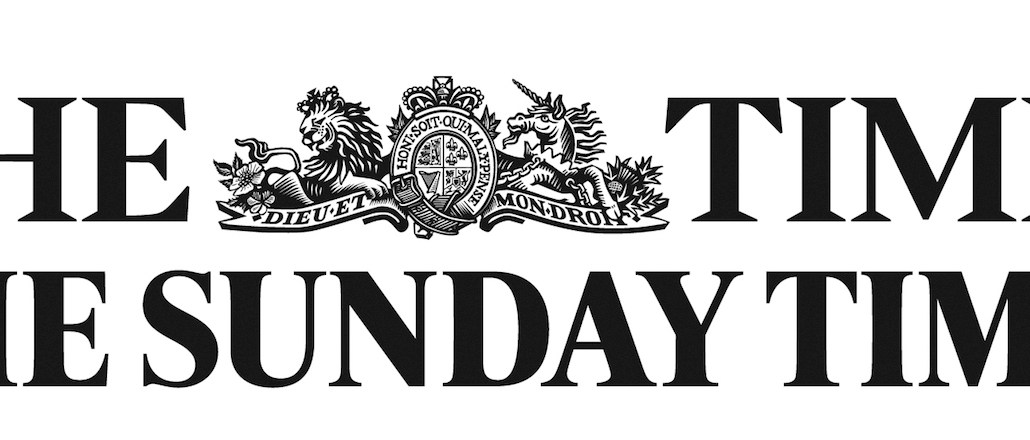 London-based publisher The Times doesn't mess around when it comes to paywalls. Unlike the Financial Times and other subscription publications, The Times doesn't favor the metered approach, in which readers can access a smattering of articles for free before hitting the paywall. For The Times, it's all or nothing.
But it's not opposed to offering a little variety, either. The Times has announced that, in order to court more readers overseas, it has launched an international app for a bargain-basement price. As of now, the Times' 170,000 digital subscribers pay £6 a week ($8.50) for their package, which includes access to The Times and Sunday Times websites, smartphone and tablet apps. There are also 400,000 readers who pay for the print and digital bundle, according to the publisher.
But sustaining and growing that audience is tough. And unlike sister title The Sun, also owned by the News UK, which recently dropped its paywall, The Times' head of digital, Alan Hunter, is doubling down on the paywalls of The Times and Sunday Times.
Subscribers of The Times and Sunday Times have traditionally paid £26 ($37) a month, whether they're domestic or overseas. But just over a week ago, the publisher rolled out its first international weekly-edition app, The Times of London, with the much lower price tag of £3 ($4.30) a month.
"We think there are lot of people who could become Times customers around the world. But we're aware that £26 a month is a lot to ask for a number of people, for whom it will be a secondary read. So this is an entry-level subscription product," added Hunter.
Updated each Thursday, the app is available in 46 app stores worldwide (except Google Play, where it will be available soon) and contains up to 100 of The Times and Sunday Times best news analysis and comment articles, hand-picked by their editors.
In total, The Times and Sunday Times publish around 2,500 articles a week; the app will repurpose the best 5 percent. The Times has two people dedicated to the app, which has been designed as a "clean, uncluttered" reading experience, according to Hunter, with sections titled Sport, Business, Culture and Comment.
"We have a very hard subscription model, and it's a real challenge for us to keep people coming. It's a positive challenge to have, but we want to grow our subscriptions significantly," he said.
The app can carry advertising, which will be added to its inventory sell. Opportunities will be kept simple: sponsorships of sections, and in-stream display ads.
Unlike other publishers gunning for scale, The Times will focus on staying narrow and going deep to appeal to subscribers. A recurring theme of Hunter's is that its readers crave a finite reading experience, more akin to the print reading experience than the forever-updating breaking-news cycle of many digital media publishers.
"People love the idea of being able to start and finish something and know they're up to date rather than continually updating," said Hunter. "They say they don't have time to go searching for news. So this is the philosophy we are applying to our Web and smartphone products as we develop."
https://digiday.com/?p=157718