Time Out uses drone-filmed video for Nescafe native ad campaign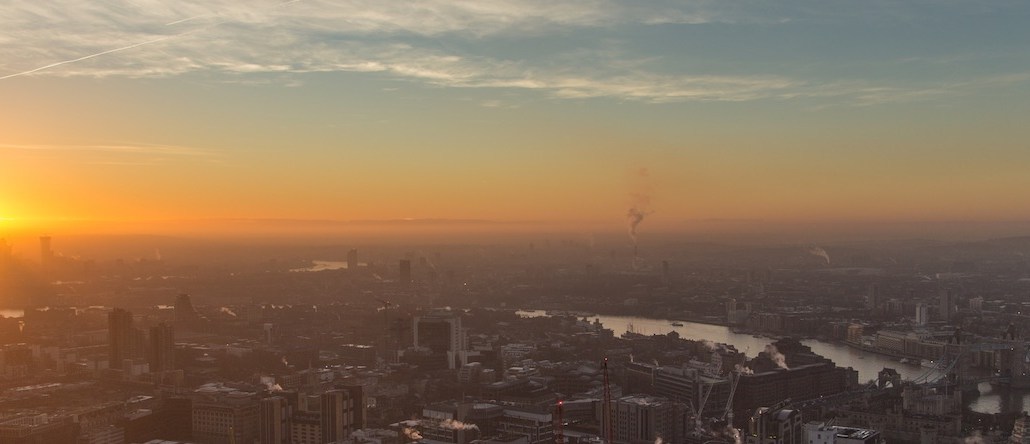 Just about every publisher has a native ad strategy. But Time Out is going one further, using drone-shot video as part of a native ad campaign for Nescafe, giving Londoners an aerial perspective of the capital at sunrise.
The Seen Before Sunrise campaign for Nescafe's new on-the-go coffee product, Azera, launches March 15 and is Nescafe's first with Time Out. "It's a perfect product for our audience: busy, urban 25- to 35-year-olds who are making the most out of that day and out of life," said Adam Harris, Time Out's creative director.
The campaign has two parts. The drone-shot video is minimally branded, the Nescafe logo featured just at the end of the video. It will be distributed organically on Facebook, YouTube, on Nescafe's digital hub, and as custom ad units on Time Out's site. "People love London from this different perspective," Harris said, "and if Instagram tells us anything, it's that people love sunrises."
The second part is mostly paid-for promotions, included a branded feature in this week's magazine on people who are active in the early morning, such as market stallholders or early-morning swimmers. Online, there will be pieces from photographer Rob Greig on the best places to take great sunrise photos, great early-morning markets and where to do yoga on top of a building.
The campaign, using drone production house Black Bee Films and other partners to get clearance on filming certain locations, was five weeks in the making.
Nescafe, Time Out and the brand's agency, Zenith Optimedia, started talks last November. Time Out combined Nescafe's idea of London at sunrise with its own ideas of drone footage. First, Time Out produced a proof-of-concept video of London at Christmas to understand the logistics and gauge audience interest. Audiences responded better than expected, and in four days, the film received 800,000 organic views, according to the publisher.
"What we did learn from shooting this proof of concept was the complications around getting approvals, either from air traffic control or landowners," said Harris. Time Out had to get approval from eight different locations that wouldn't normally allow filming for commercial use, including the Shard, Heron Tower and Olympic Park.
But for Time Out, native is a big commitment. Last year, native supplied one-third of all its digital ad revenue, and it expects that figure to rise to 50 percent this year. "Now most campaigns have an element of native in them," confirmed Harris.

Time Out's creative solutions department is a global team run out of London, with around eight full-time staffers. Using a portfolio of external partners means that Time Out can be flexible in what it offers brands by way of native campaigns. Virtual reality is another technology Time Out is exploring for native campaigns.
"We're always looking for ways to use different technologies." said Harris. "We're not going to flog it unless it's appropriate."
Images courtesy of Time Out.
https://digiday.com/?p=166354