It's no longer enough for Time Inc. to be the publisher of enormous magazine brands including Time, People and Sports Illustrated. With print revenue waning, it's increasingly under pressure to create new products and services on the backs of those brands, a pressure that's intensified since it became an independent company. But the old ways of launching new products, with long lead times and at great expense, doesn't cut it anymore.
That's why Time Inc. is borrowing the tools (and buzzwords) of Silicon Valley with a fast, lean approach to product development. Heading it up is Kevin Heery, an svp who oversees digital for Time Inc.'s fashion, lifestyle and luxury brands including Real Simple, Cooking Light and Food & Wine. Heery, who implemented this "minimum viable product" approach at his last post, at Time Inc. subsidiary Time Inc. UK, has four digital product experts who work with people at the individual lifestyle magazine brands to develop new products in two-week cycles.
The first to roll off the assembly line is Cooking Light Diet, a mobile app that delivers customized meal plans on a weekly basis. The process started a year ago, when Time Inc. came up with the idea for the product last spring. Two weeks later, Heery's team created a landing page marketing the service. It signed up 10 people for a trial, created diet plans for them, then adjusted the plan based on their feedback. More people were added, and feedback sought. By May, Time Inc. had 500 paying customers using the service (which, at $18.99 a month, isn't cheap), giving it the confidence to push ahead with a full launch.
"Traditional product marketing has been, you have an idea for something, you spent time building it, and you market it and launch it," Heery said. "This approach is kind of flipping a few things around. What we've been doing is small, controlled marketing. We wanted to see engagement, retention, so when we scale, it'll be profitable."
The approach also is designed to identify quickly if a product isn't viable. Time Inc. tested an idea for a product that was meant to unify all the information a person has about their home, from appliance manuals to contractors' numbers to paint colors. Two days after a landing page was launched, only one person had signed up for it, though, and Time Inc. killed it. (In that case, people said they preferred a product to help them organize their households, and Time Inc. ended up buying such a product, Cozi.)
Time Inc. isn't alone in catching up to Silicon Valley in its approach to product development. Hearst Magazines' "fail fast" mantra informs recent magazine launches including HGTV and Food Network Magazine that use lean staffs and publishing partners that have built-in awareness and audiences.
Still, the MVP approach is foreign to the traditional publishing culture, with its tradition of lengthy and expensive product development, said Peter Kreisky, chairman of the Kreisky Media Consultancy.
"It's fear of failure," he said. "They have a very high profile in the marketplace, so every product they launch has high visibility. If you're a big company like Time or Hearst, everybody sort of jumps on you."
It's easier for Time Inc. to adopt this approach now than it would have been a decade ago, though, said Reed Phillips, managing partner of media investment bank DeSilva & Phillips.
"They had a whole magazine development staff, and they were tasked with starting new magazines like InStyle and Entertainment Weekly," he said. "The way startups were done back then, it was very slow and methodical and might have included direct-mail tests and newsstand tests. Now, it is more fast and furious. Let's put it out there and see how people will react. A lot of these things are not going to be new magazines; they're going to be apps and things that are more conducive to testing quickly."
https://digiday.com/?p=99834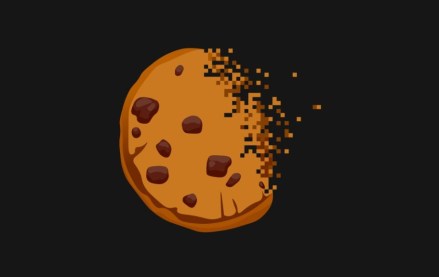 September 25, 2023 • 1 min read
During the Digiday Publishing Summit, execs from companies including Condé Nast, Dotdash Meredith and Thomson Reuters assessed the industry's readiness.
September 25, 2023 • 5 min read
Publishing executives shared their honest and unfettered opinions on the rise of generative artificial intelligence technology and its impact on traffic, IP protections, content production and jobs at the Digiday Publishing Summit last week.
September 25, 2023 • 5 min read
Here is A sampling of other AI-related news from last week.