The days of the newsweekly are winding down, forcing the venerable stalwarts of that era to reboot.
As Newsweek seeks a second life under new owner International Business Times, Time magazine is in the midst of a drastic overhaul. For the past year, the Time Inc. publication has worked to hone its digital game, taking more cues from digital natives like BuzzFeed than from its storied past.
The latest part of these efforts is a new Time.com, which has gotten a clearer, more modern design. The new site, created by design studio Big Human, brings together elements like infinite scrolling and flexible design, and new custom ad placements that Time hopes will attract dollars from big brands.
"We didn't feel like we had the means to let our digital presentation reflect the size of our opportunity. It frustrated us for a really long time," said Nancy Gibbs, managing editor of Time Magazine.
Time.com has significantly upped its editorial metabolism over the last year: Not only is it posting more stories — roughly 122 articles per day compared to 72 last year — but it has also tried its best to match the speed and tone of digital-first sites like BuzzFeed. In 2010, it launched NewsFeed, a section of the site dedicated to faster, more traffic-friendly content. Much of that output — "March Comes In Like Four Seriously Cute Lions" and "Watch What Happens When a Dude Tricks Creepers Into Thinking His Butt Belongs to a Woman" — could have been written by BuzzFeed itself.
Time.com's acceleration comes from the efforts of managing editor Edward Felsenthal, who joined Time.com last March. Felsenthal, founding executive editor at The Daily Beast, was hired to help increase Time.com's audience, an effort that has worked out pretty well so far: Time.com has doubled its unique visitors over the last year from 10.2 million to 23 million in January, according to comScore. That's still a far cry from the 130 million visitors BuzzFeed attracts and the 89 million visitors The Huffington Post pulls in.
The company has also made 35 new hires, many of which were from digital publishers like Vox Media, Mashable, Business Insider and, yes, BuzzFeed. "It's hard to name a successful growing digital-native brand that we have not had people come from," Gibbs said.
The transformation of Time is part of a larger fight for the future of publishing. Digital native brands like BuzzFeed and HuffPo have proven incredibly adept at building large audiences quickly. In comparison, legacy media brands have lagged. But for a brand like Time there's a rich heritage that it can lean on as it tries to change. The question is whether it can make that leap as its DNA is not digital.
BuzzFeed CEO Jonah Peretti recently wrote of the similarities between BuzzFeed and Time, noting their histories have followed similar paths. The question now is whether Time can turn back the clock and reinvent itself for a new era.
"Making the transition to digital is certainly easier if you don't have a legacy culture and production habits that you have to adjust or break," said Rick Edmonds, media business analyst at Poynter.
Overall, the new Time.com is focused on marrying the efforts and expertise of digital-native reporters with those of more seasoned long-form investigative journalists. Unlike BuzzFeed, which is hiring its way into becoming a serious news company. Time.com is figuring out how to make its existing brand of serious reporting work in a more social, mobile ecosystem.
Like all publishers, Time is trying to differentiate itself with its ad offerings. The new redesign comes with nifty new synched ad units based off tech it built in-house. It's another sign that old publishers are in the tech game, like it or not.
Time.com is also leaning heavily on the authority of its print legacy, which company execs argue gives it an edge over newer digital-first publications. "Now more than ever the value proposition comes from the fact that people trust us. We still make the effort, take the risks, and spend the money to get things right," Gibbs said.
"There are a lot of places that can create a lot of content but do not have that authority behind them," she added.
Photo via Shutterstock 
https://digiday.com/?p=67141
October 2, 2023 • 1 min read
•
•
The publishers who attended DPS were focused on the potential upsides of applying the technology to their operations while guarding against the downsides.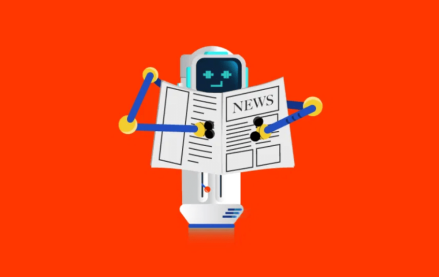 October 2, 2023 • 4 min read
•
•
Now that ChatGPT users can surf the internet for information, some publishers are reconsidering the weight of the issue.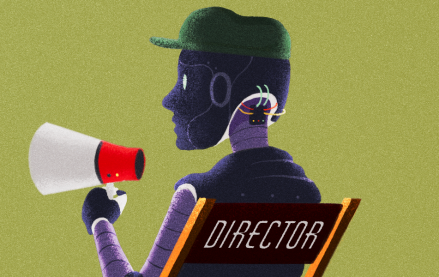 October 2, 2023 • 5 min read
•
•
As Meta makes celebrity-like chatbots, ChatGPT learned to "hear," "see" and "speak" while Spotify is piloting AI-translated podcasts.