Specific Media, the sixth largest display advertising network in the U.S. per Comscore, was little known before its recent purchase of Myspace for $35 million. While the industry debates the viability of Myspace, CEO Tim Vanderhook is confident enough to view the platform not only as a potentially valuable add-on to Specific Media's services stack, but as a lynchpin of its strategy.
Specific Media is no longer just an ad network, you've done some creative rich media projects, like Jen and Barb, Mom Life, which had 100 million streams online and you recently bought BBE. Is this where advertising is heading: targeted, rich media, multi-platform content?
Today's advertisers aim to engage audiences and create brand loyalty, not simply throw messages against the wall and hope something sticks. Mom Life is a great example of original programming that serves to both entertain and advertise. The show's target demographic is moms, but the show doesn't only give advertisers a way to reach the mom market in a less cluttered landscape; it also offers moms a program that resonates with them. We originally built our ad platform on audience insights, using that knowledge to deliver targeted ads to consumers online. Since then, the online media landscape has evolved to comprise more active consumers and brand-focused marketers. Similarly, we've evolved to expand our offering to not only include brand messaging delivered in the form of targeted display and video ads, but also messaging that's actually integrated into the content as branded entertainment, for maximum impact. Given the change in the way people consume entertainment content online and advertisers' desire to message audiences in new and more effective ways, we absolutely think that this is the direction in which not only digital advertising, but digital media as a whole is headed.
Will branded video become a new driver of consumer data across mobile and online?
At the end of the day, advertising budgets will move where advertisers feel they are making the most impact. Although television still remains a good medium for broad reach, consumer products and services are becoming more niche-focused and less about mass appeal. Consider this: although the U.S. automobile market has shrunk 40 percent in the past decade, there are nearly 30 percent more models to choose from. Online and mobile allow for a level of audience targeting that is not possible on traditional television today. In addition, custom Web-based programs, such as digital micro-series, allow us to be more creative about the ways in which we message clients, leveraging the engaging nature of the entertainment to garner additional brand impact.
Can solid analytics, combined with optimized content, resurrect any social media platform? 
Social media is available across multiple platforms and becoming more popular every day. Mobile uploads and the growth in tablet sales has also allowed people to interact with one another wherever they may be. But keep in mind there are different types of social engagement in which people can participate; as connectivity increases, it empowers people to share, recommend and comment on things—in the end, everything will become social to a degree. Advanced analytics and optimized content alone cannot do much in the way of sustaining consumers' attention. The quality of the content on the platform has to be great to start with and is much more important, since that is the reason consumers show up in the first place. It is only once people are already there, engaged with the content, that we can improve their overall experience by creating more personalization leveraging analytics and content optimization. With respect to Myspace, the property has obvious social components, but it's also always been a leader in music and entertainment. This type of social platform is very different from one that allows me to stay connected with my family in Virginia. Myspace allows people to engage with their favorite celebrities and discover new and emerging artists, using social functionality to increase not only friend communities, but also fan communities. The content is the connecting and driving force behind sustained audience engagement.
What is Specific Media and Myspace bringing to the table in terms of new ideas?
This April, an independent report by PointRoll found that our display advertising averages 10 percent greater interaction and 15 percent greater engagement duration than the industry average. Since our acquisition of video advertising company BBE last fall, we've applied those same targeting capabilities to our video business. As a result, in Q1 of 2011, we saw an increase in our video ad click-through rates of 21 percent and a 46 percent jump in view-through rates. What we're bringing to the industry is a proven, viable solution that allows advertisers to build brands and really prompt audience interaction without sacrificing efficiency— that solution is online video. Another way in which we're leading the online video market is through content creation and original programming. We've had successes with original Web-based programming, such as the Webby-winning show Mom Life. We're working to produce more series programs like this—where advertisers can integrate their products into storylines as well as run video pre-rolls against digital content. With the Myspace acquisition, there will be even more opportunity for us to provide end-to-end solutions for advertisers. Myspace will be a central component of our online video and original programming strategy, and we'll also leverage Myspace's social networking infrastructure and cross-media capabilities to expand and strengthen our advertising solutions through an owned and operated property.
Will better ad formats and better analytics that deliver to audiences wherever they are bring us closer to true full-funnel analysis? Will brands have a clearer understanding of ROI when they get a clearer portrait of what brings a customer in?
I don't believe that the current controversy around conversion attribution will ever be solved completely. I agree with most in the industry: we need to find a better solution moving forward. But that will be very challenging, especially as you're mixing television, mobile, and online programs. However, as the network operators continue to innovate on their "TV everywhere" initiatives, I believe that brand advertisers and their agencies will get a much better understanding as to which mediums, formats, sequencing formulas, and creative drive their desired consumer behavior. Specific Media has been making tremendous strides in this area; still, there is a lot of work left to do.
https://digiday.com/?p=2864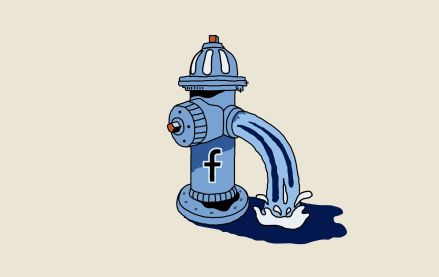 October 4, 2023 • 5 min read
•
•
Publishers are still feeling the effects of a change Facebook made in May that caused a steep decline in referral traffic. Nearly four months later, publishers aren't sure when — or if — that traffic will come back.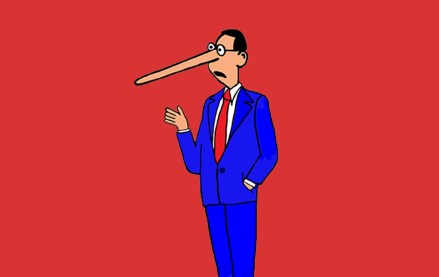 October 3, 2023 • 7 min read
•
•
A new definition for MFAs is available but the vague nature of the guidelines is leading to a lack of standards that might prevent adoption.
October 2, 2023 • 1 min read
•
•
The publishers who attended DPS were focused on the potential upsides of applying the technology to their operations while guarding against the downsides.