TikTok's Blake Chandlee on working with U.S. brands despite conflict with the White House
August 4, 2020 • 5 min read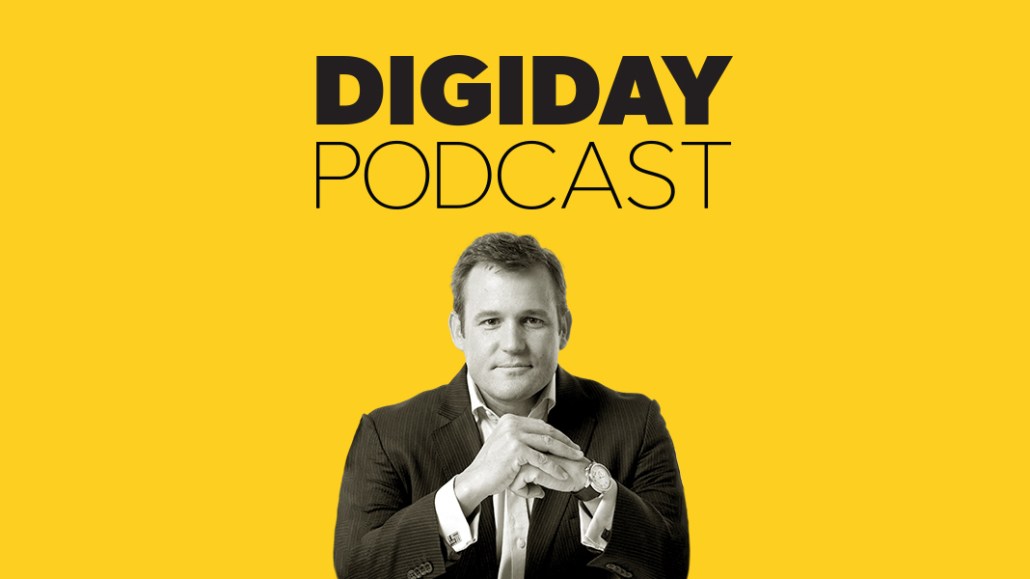 Subscribe: Apple Podcasts | Stitcher | Google Play | Spotify
TikTok is coming of age in a post-techlash world.
But unlike Facebook and Google, it has the added challenge of doubling as a political football in the Trump administration's clashes with China.
Last Friday President Trump told reporters he was considering a ban on the video app, which is owned by ByteDance, a Chinese company. Over the weekend Reuters reported the company may be looking to divest from its U.S. operations completely — perhaps in a sale to Microsoft — in order to avoid such a ban.
Like other tech giants, ByteDance has also hired lobbyists in Washington in an effort to keep its access to a massive U.S. market — and its 100 million existing American users, according to the company.
The Trump administration's nominal concern is TikTok's possible ties to Beijing — last fall leaked documents revealed how the app had censored topics that the Chinese Communist Party deems unacceptable, like Tiananmen Square or Tibetan independence. In some cases, TikTok has apologized.
Blake Chandlee, TikTok's vp of global business solutions in Europe and the US, downplays any compromising ties between the company and its country of origin.
"TikTok is clearly an independent company and we've given people lots of reassurances," Chandlee said in an interview recorded last Thursday, a day before Trump's remarks.
"We built the whole company outside of China. Data sits outside of China, it sits in the U.S. and then it's got redundancy in Singapore," he added.
Chandlee argued that the company is more concerned with data privacy than its established rivals.
"We've watched what's happened and we can kind of see where the world's going," Chandlee said. "People are becoming increasingly aware and educated. How to manage data and privacy is something that we've certainly learned from."
Last summer Chandlee was hired away from Facebook, where data collection practices have drawn scrutiny from the press, Capitol Hill and even some users, after 12 years at the company.
With Chandlee, TikTok is hoping to prove indispensable for brands eager to market to the app's massive and young set of users.
"Brands get it," he said in reference to their willingness to work with the company despite the political scrutiny. "There aren't many brands that have stepped back, stepped away from TikTok because of it," he said, adding "most of these big brands have a presence inside of China. They understand, once we give them reassurances. We explain the corporate structure and how decision-making takes place."
TikTok's new "Creator Marketplace" connects advertisers with influencers, a transaction the app sometimes participates in.
Last week, before Trump ratcheted up tensions, the company announced it would spend $1 billion on a fund for creators in the U.S. over the next three years — and more than twice that around the world.
Beyond that, Chandlee was coy on the upcoming ways TikTok will help brands spend money (and creators make it) in a way that breaks with the precedent of its big tech competitors.
"Stay tuned on that one," he said.
Here are highlights from the conversation, which have been lightly edited for clarity.
'Brands get it'
"Brands get it. Most of these big brands have a presence inside of China. They understand, once we give them reassurances. We explain the corporate structure and how decision-making takes place. They get it. There aren't many brands that have stepped back, stepped away from TikTok because of it. Our creators have stuck with us [as well]."
TikTok users will tolerate the right kind of ad
"I always say that audiences and consumers don't dislike advertising, they just don't like advertising that's not relevant to them. People love brands. They're inspired by brands, they identify with brands. So we're trying to create environments where users can find those brands and engage with them in a way they just can't anywhere else. And that's a brand's dream. Brands want to be able to do that and do it at scale. By the way, all the platforms that have done this have moved to his programmatic world where you've taken identify and tracking people from all over the web across devices and serving ads based on that. That means the ads have to fit certain formats. So you've got a world where brands can't really be creative anymore. You can only see the same auto ad so many times on different platforms for you to go 'I get it.' We're trying to operate from a very different place."
How TikTok wants to nurture its base of creators
"There are people trying to make a living on TikTok, and on Instagram and YouTube. Until recently, we just hadn't had the platform to enable that. The way people typically made money was go through the Creative Marketplace (we call it "TCM"), which is a place where brands can go in and find creators that have similar values — there's a bunch of different discovery tools that allow brands to go in and say 'wow, here are four or five creators I'd like to work with.' The connection with those creators and offline build a relationship with them, do a brief. Sometimes we support those. And there's a value exchange there. Typically it's a fee paid to those creators. But what are other ways we can allow those creators to make money? So we created a fund — a big one in the U.S. and in Europe as well — designed to say 'how do we work collectively with the creator community to allow them to make money?' That'll take a number of forms over time and there are different monetization standards around the industry. We're working with our creatives now, but it'll be distinct with TikTok. We really want to do it in a way that benefits the creators and our users."
Brand safety doesn't mix with politics (especially in an election year)
"We made a conscious decision last year, a month before anyone else, to not take political advertising. We knew that if politicians got on the platform they would create an environment that quickly would be potentially a negative one. Our whole intention is to keep our audience safe and to create that joy — [and] make sure our algorithms are identifying content before it gets published onto the platform [and] that our moderators are quickly responding to anything that is raised by our audience and our community."
https://digiday.com/?p=374227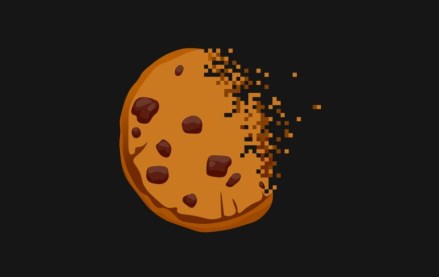 September 21, 2023 • 9 min read
Publishers who attended the Digiday Publishing Summit opened up about their top challenges, concerns and curiosities during closed-door, anonymous town hall meetings.
September 21, 2023 • 4 min read
WBD is seeing ad revenue growth from its YouTube channels and engagement on Threads surpass performance on X.
September 21, 2023 • 4 min read
Powering all of Amazon's hardware is an updated large language model, that could help connected devices actually be smarter.