People love Netflix and Hulu, so it stands to reason that other companies would want to co-opt the model for their own industry.
One such venture is Next Issue Media. It sounded like a great idea five years ago: Give people all-you-can-eat access to magazines and newspapers on their tablets, thereby generating a whole new revenue stream for publishers. But it hasn't quite turned out that way — at least, not yet. Our Throwback Thursday series continues with a look back at the promise and the reality of the digital newsstand service.
The setup
The year 2009 was a time of promise and concern for publishers. The launch of the first iPad was still a year away, but publishers were leery of losing pricing power to Apple and Kindle, as the music and book industries did. They also were loathe to give up control of their longstanding relationship with their readers. Publishers were still recovering from a punishing recession, and, heartened by the success of iTunes, also saw an opportunity to get more revenue from consumers in the form of digital editions. Past media consortiums (PressPlay, New Century Network, Maghound) haven't had a good track record of success (Hulu, for that matter, famously has had its own infighting issues), but that didn't deter Condé Nast, Hearst, Meredith, News Corp. and Time Inc. from setting aside their rivalries and chipped in at least $25 million for the new joint venture.
The pitch
Next Issue seemed to be a great deal for consumers, especially magazine superfans. For $15 a month, you could get unlimited access to most of the big-name consumer magazines in an easy-to-use app. The pitch to the publishers was that they'd get to bypass the 30 percent cut Apple skimmed off iTunes sales and maintain a direct relationship with their s, all the easier to sell them renewals and other products.
The coverage
Finally, a Reason to Read Magazines on a Tablet, effused All Things D (caveats to come). Wired (part of Condé Nast) wrote that the launch "demonstrates that the big publishers can work together toward a vision that many in the industry view as the digital endgame: a virtual newsstand where readers can pick and choose among titles, just as they might if they were browsing at Hudson News while waiting for the subway."
"Digital publishing should look even more advanced within the next year," ZDNet wrote. Many of the reports did eventually get around to the numerous potential stumbling blocks, like the limited number of titles available at launch and the lack of an app for Apple devices, at least at first.
What happened
Five years since the idea was conceived, Next Issue hasn't exactly lived up to expectations. A preview version launched in 2011 had just seven titles, including Time, Esquire and Parents. While sales of the iPad soared, leaving other tablets in its wake, Next Issue didn't introduce an app for the Apple device until 2012. Today, there are 150 magazines available through Next Issue, short of the onetime goal of having as many as 300 titles, including newspapers. As for subscribers, Next Issue has claimed to have 100,000 users paying $9.99 a month and projects that total subscription revenue will exceed $20 million in 2015.
What we learned
The build-it-and-they-will-come approach only gets you so far in the app store ecosystem, where offerings like Next Issue have to compete for attention with the hundreds of thousands of other apps. Also, Next Issue is trying to capitalize on a trend that hasn't come to fruition; while consumers may be shifting reading habits online, the digital magazine format hasn't caught on. As of June, digital replicas were just 3.8 percent of total paid circulation. Nor has Next Issue done much marketing to build consumer awareness of the service.
Asked for comment, its founding publishers were mostly mute, although Doug Olson, evp and general manager of Meredith's National Media Group and Next Issue board Member, offered that Meredith "continue[s] to believe that NIM is an important part of the magazine media industry's ongoing efforts to deepen our with consumers and our great brands and content." Next Issue chief executive Morgan Guenther said that awareness will change "in a very big way" in early 2015 with a forthcoming brand campaign. He also said there would be improvements to the app itself, like the ability to search for content across titles and see the most read articles by category. Like digital magazine readers in general, Next Issue users spend time with magazines, averaging more than 100 minutes a week using the service. Now, if publishers can just get lots more of them.
https://digiday.com/?p=92747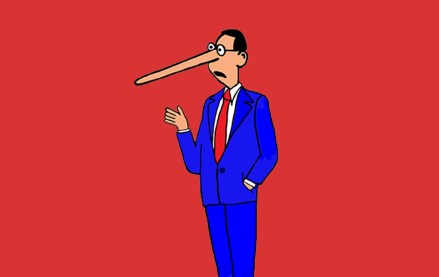 October 3, 2023 • 7 min read
•
•
A new definition for MFAs is available but the vague nature of the guidelines is leading to a lack of standards that might prevent adoption.
October 2, 2023 • 1 min read
•
•
The publishers who attended DPS were focused on the potential upsides of applying the technology to their operations while guarding against the downsides.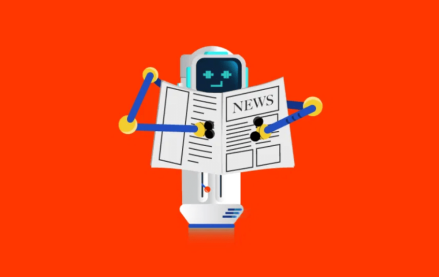 October 2, 2023 • 4 min read
•
•
Now that ChatGPT users can surf the internet for information, some publishers are reconsidering the weight of the issue.