Leaders in the media industry were on hand in Vail, Colo., earlier this week for the Digiday Publishing Summit to discuss the ups, downs, hazards and promise of digital publishing. A wholesale transformation of their industry is underway as legacy journalism outlets grapple with the evolution of their business into a multi-platform model.
Top executives from the Guardian, Time, USA Today, Atlantic Media's Quartz, The Onion and others took part in panel discussions with Digiday editors on a range of topics, such as applying established journalism techniques to the Web, embracing mobile, the rise of online video, and making sponsored content that works.
Here are five things we learned from the event:
1. Sponsored content is the mobile ad format of choice.
It's unobtrusive and and slips right into the stream; it's shareable and when well-executed gives readers a better experience. One study found users were 25 percent more likely to look at a native ad than they were at a banner, and that they looked at them 53 percent more frequently. And higher engagement rates result in a better bottom line for publishers.
"Twenty out of the 20 top publishers now have clean single scroll feeds," said Dan Greeberg, co-founder and CEO of Sharethrough in his Tuesday discussion with Digiday. "On desktop there's still a ton going on: banners, targeted. But on mobile and social the rules change. It comes back down to this idea that our most intimate devices require a different type of advertising that's just as intimate. If someone takes over my phone with an ad, I'm morally offended."
Native, he concluded, is "the best way to advertise" on mobile. This is all the more significant given that just about every publisher at the summit suggested that mobile made up for around half (or more) of their traffic.
2. It's never been a better time to be a journalist.
The digital revolution has permitted publishers and journalists to tell bigger stories in new and compelling ways. While this is not revelatory information, as this new golden age of journalism dawns, newer models have begun to emerge.
The Guardian's Janine Gibson has seen this firsthand, as Pierre Omidyar lured away The Guardian's Glenn Greenwald to launch The Intercept. The Guardian also lost two data-savvy journalists to FiveThirtyEight, the new publication Nate Silver is building under the aegis of ESPN and ABC News. The result of the tumult in the news business is that talent will become "fantastically expensive," Gibson predicted.
"A billionaire can come in and pluck out any star journalist and build a site around them," she said. "It will be a while before we know if that's sustainable or effective."
3. Brands are funny.
At least some of them are. But, most importantly, sponsored content doesn't have to suck — and publishers with large millennial audiences are here for you. Outlets like The Onion and BuzzFeed have been launching their own content studios to help brands tap into what's funny about themselves. For this to work, though, brands have to be able to take a joke (and a risk), and be a little edgy.
Onion president Mike McAvoy and BuzzFeed's West Coast executive director Aric Lapera, separately described how they collaborate closely with brands to apply the same sensibilities that make their non-sponsored content go viral.
"Be advocates for your brand," said Lapera. "If people are trying to find and engage and share new content, it's got to be good." And often, that means making it funny — like this piece of viral Purina content, created by Internet video pioneer Ze Frank:
The Onion, as befits the brand, takes a slightly edgier approach with its own clients — as they did with this darkly funny post for the designer shoe retailer DSW:
4. Everyone wants to be a platform.
Forbes licenses its content management platform, letting the publisher manage a contributor network. The Guardian is a pioneer of so-called "open journalism," letting its own giant network of experts and pundits contribute to its websites. USAToday publishes reader content from breaking news scenes — some of which occasionally finds its way into the paper itself.
"I think we have to be a platform," said USAToday president and publisher Larry Kramer. "We're increasing our direct engagement of audience, and we encourage people to file particularly around news."
5. Print is not dead.
"Print is still far better for discovery than digital is," Kramer told Digiday. "The more digital gives you what you want, or what it is you think you want, the less able you are to discover something maybe you never even thought of."
Kramer illustrated his point with a anecdote about buying a shirt from Brooks Brothers. After making the purchase online, he was still hounded by targeted ads from the menswear store, trying to sell him the shirt he had just purchased.
"I got the shirt!" he said in mock exasperation. "Give me socks! Give me something!"
Digital publishers have gotten the message. In recent months outlets as diverse as Politico, Pitchfork and Pando have begun publishing premium products in print.
https://digiday.com/?p=68923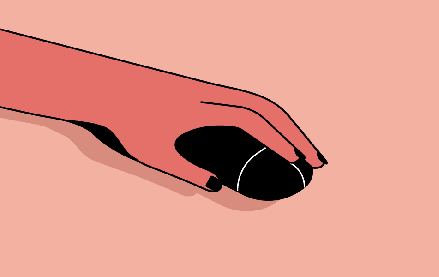 December 1, 2023 • 3 min read
People claim that the role of chief diversity officer is vanishing. However, AI is booming, and the CDO can help ensure responsible AI.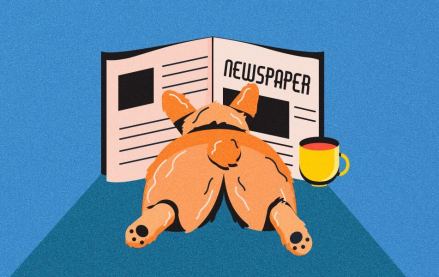 November 30, 2023 • 4 min read
Digiday+ Research found that publishers' programmatic ad revenue didn't quite live up to expectations this year, but they still see it as a growth area.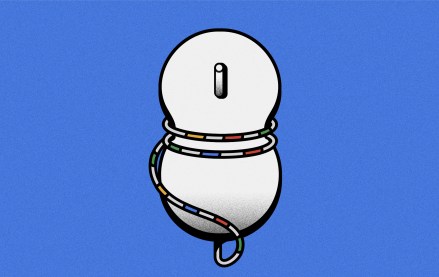 November 30, 2023 • 13 min read
For a couple of publishers, referrals from Google are down upwards of 60%.