ESports is going mainstream as ESPN and Turner devote precious TV time to air competitions. But while the TV networks and platforms like Twitch are vying to be the broadcast home for eSports, Toronto-based theScore is building a one-stop shop for all the news and stats about the booming industry.
In fact, of the 230 people employed by theScore, 45 are dedicated solely to covering eSports. This group spans reporters, editors, data entry specialists and video producers, all focused on providing the latest updates for all major gaming leagues including "League of Legends," "Dota 2" and "Counter-Strike: Global Offensive." This group is publishing between 20 to 30 pieces of content every day, with the number rising to as high as 50 during important competition days, according to Kyle Chatterson, director of eSports content and partnerships for theScore.
"Ultimately, eSports and traditional sports are the same thing," said Chatterson. "I watch 'League of Legends' the same way I watch basketball or the UFC. So we want to treat it the same."
The move has been working out for theScore, which reached 7.5 million uniques in April, according to comScore. Its eSports vertical, which includes a mobile app launched in March of 2015, now has 750,000 monthly unique users, according to the company. In addition to articles and videos covering the major leagues, teams and players, the app features a comprehensive database of the latest match results as well as team and player statistics. (The publisher's eSports team includes 17 full-time data specialists focused on making sure all of the information is up to date.)
"If you look at something like 'League of Legends,' we're covering data for North America, Europe, China, Korea and Southeast Asia — five regions and it's just one game, so you need to devote significant manpower for it," said Chatterson.
According to research firm Newzoo, the worldwide audience for eSports content was at 226 million last year, with 115 million of those viewers being "enthusiasts" — those who regularly watch or attend competitions. It's a big reason why Turner Sports is launching its own eSports league, while ESPN is devoting more airtime to cover competitions like the "Dota 2" international championship. Even digital publishers like IGN, Bleacher Rreport and Yahoo are dedicating resources to covering eSports. (Unlike theScore, IGN has one full-time host/analyst dedicated to eSports, though it does have a team of 17 covering the gaming industry at-large. Bleacher Report and Yahoo have 12 staffers each on their eSports teams.)
But while the audience is there, eSports still has a lot of ground to make up in terms of revenue. Industry revenues in 2015, which include ticket sales, merchandising, sponsorships, online advertising and media rights, hit $325 million and is expected to grow to $463 million this year, according to Newzoo. Compare this to the $1.4 billion ESPN is paying the NBA every year to simply broadcast games (Turner, another NBA broadcast partner, is on the hook for $1.2 billion per year).
"There is no question that [eSports] is a way to reach a young, male audience," said Kevin Purcer, evp and creative integration director for Erwin Penland. "But outside of the obvious players — gaming and tech companies and the Mountain Dews of the world — many clients still don't understand how big of a phenomenon this is and are a bit skeptical putting money into it."
TheScore has been able to grab advertisers for its eSports coverage — and yes, the list includes gaming companies, movie studios and even Mountain Dew. But while it's generating revenue from the eSports vertical, it doesn't appear to be a profitable venture yet.
"We wouldn't be investing in eSports if the endgame wasn't profitability," said Chatterson. "We're excited about the opportunity."
https://digiday.com/?p=179115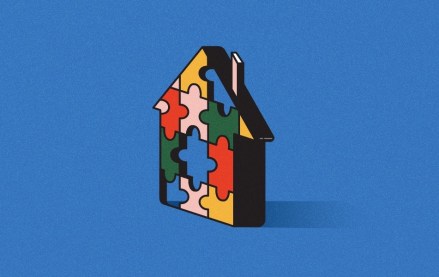 September 22, 2023 • 4 min read
Apartment Therapy's president Riva Syrop took the stage at the Digiday Publishing Summit to discuss the convergence of commerce and sponsorship revenue within its Small/Cool event.
September 22, 2023 • 4 min read
Media execs took stage at the Digiday Publishing Summit to discuss the growing importance of ROI in ad campaigns this year.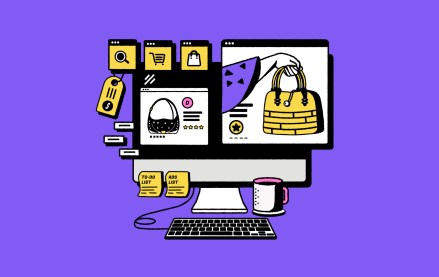 September 22, 2023 • 4 min read
CEO Satya Nadella said AI assistants will be as ubiquitous as PCs and will help users navigate across apps, operating systems and devices.