'There's no antagonist': News outlets mull the possible end of their editorial and business-side 'Trump Bump' bonanza
August 10, 2020 • 7 min read
•
•
Ivy Liu
It had been more than a decade since the New York Times launched a brand advertising campaign, but 2017 felt like the right moment.
The Times was under daily assault from President Trump, whose long-running obsession with his hometown paper had become a constant crusade to rebrand the Times as "fake news." Debuting at the Academy Awards, "The Truth Is Hard" offered a not-so-subtle advertising rebuttal, crescendoing with black-and-white text affirming the Times' commitment to the truth. In 24 hours, the paper reportedly garnered more subscribers than it had in the prior six weeks.

The ad offered an example of a key media lesson of the past four years: Redefining yourself for the Trump era makes for good business. Ask the Times, CNN, MSNBC, or the Washington Post.

Now, media companies are staring down a different kind of truth. Coronavirus is raging, the country's economic picture looks bleak, and the president seems poised for defeat in November (or whenever they finish counting the votes). The Trump moment — a boon for TV ratings, web traffic, video views, retweets, and for a sense of journalistic purpose — could be coming to a close at a perilous time in the media business. The advertising market has been crushed, with layoffs, furloughs and cutbacks felt across the industry. In place of Trump, the defining story of a media generation, would likely be a much more conventional and comparatively "boring" situation: President Joe Biden.

"What would go away is the bad guy in the story. There's no antagonist. So what are we tuning in for?" said Jonathan Klein, the former president of CNN. "Grandpa is a nice guy. Everybody might be relieved to not watch as much cable news anymore and go find a book to read, a garden to plant, or a socially-distanced walk to take."

Klein knows how presidential transitions impact the media environment. Following the passionate viewer enthusiasm for Barack Obama's 2008 campaign and election, Klein was ousted from CNN in 2010 amid low prime-time ratings and, in his opinion, post-election viewer fatigue during the financial crisis.

The same might be true in 2021. "What Trump gave journalistic outlets was an audience that felt the urgency," he said. "Certainly if Trump loses, that urgency among 70% of the audience might dissipate a little bit, but you're still going to be in the midst of an economic calamity, this wrenching social debate over inequality, and have a disease that may be killing tens of thousands of people a week."

The Trump Bump
The conventional wisdom is that the "Trump Bump" juiced ratings for cable news outlets and traffic for online publishers, and while that is true, the Trump years have also dovetailed with changing trends in the media business. Media companies big and small have been on the hunt for direct consumer revenue as the Facebook-infused traffic era and "pivot to video" came to a close.
Scale for scale's sake became increasingly out of favor, with publishers seeking to diversify their revenue streams into things like commerce and subscriptions. For news publishers, the Trump circus provided not only a steady stream of content and a target for important investigative reporting, but a fresh enticement to lure in consumers to their paid products. (The Times, for instance, reported this week that total digital revenue exceeded print revenue for the first time ever). Outlets expanded their political reporting teams, delivering frequent explosive stories about everything from Trump's tangled finances to the Russia investigation to the chaotic government response to the coronavirus pandemic and the ensuing economic slide into recession.

"It's not unfair to say the media's default posture is to be Trump skeptic," said Peter Hamby, the host of Good Luck America on Snapchat and a former CNN reporter. "I think a lot of consumers have confused ideas about journalism and think it's supposed to be resistance-y. The Times gets twisted up by this because they are a subscriber business."

Indeed, journalists tend to be uncomfortable with the "opposition" framing, but some media businesses that have been on the receiving end of Trump's ire have nevertheless leaned into the moment with a marketing approach ranging from heavy handed to explicit. In 2017, the Washington Post — a frequent target of Trump's Twitter feed — unveiled its new slogan, "Democracy Dies in Darkness." Then there was CNN. "This is an apple," read the copy from the cable news network's ad campaign the same year. "They might scream banana, banana, banana over and over and over again. They might put BANANA in all caps. You might even start to believe that this is a banana. But it's not. This is an apple."

The ad represented CNN's self-perception in the Trump era — telling it like it is in the face of falsehoods — but anyone watching the network regularly already saw its comfort with keeping itself as part of the story, even if competitors winced at some of the more performative duels between the network and president. For years, the president recast CNN as the centerpiece in his aggressive "fake news" campaign, and CNN relished the attention while feigning indignation. Hour after hour, panels dissected the latest political fracas, hosts with furrowed brows challenged White House officials, and the programming mostly hinged on one or two big stories rather than an around-the-world news roundup.

"I don't think it was any more complicated than that Trump was good for ratings," said another former CNN executive who requested anonymity. That of course raises the question whether the end of the Trump era would present, for CNN and perhaps all of cable news, a crisis both in ratings and identity. "Make no mistake, it's a symbiotic relationship. The dramatic rise and relevance of CNN for better or worse is tied to Donald Trump," the former executive said.
One company, however, that will likely be just fine: Fox News. Despite the president finding faults with Fox, the conservative network has been a reliable ally throughout his first term, especially via its prime-time lineup. The most-watched network has hit record ratings, but Fox is equally comfortable in opposition, like during the Obama years, and would likely shift smoothly into Biden-bashing mode.

"The audience has always felt embattled whether they are in power in terms of the presidency or out of power," said one former Fox News executive. "Trump won, but never for one day did they feel they were in power." The potential audience issue, this executive said, would be if Trump starts a rival network in his post presidency, an idea he reportedly toyed with in 2016 when it looked like he would lose. (Fox and CNN both declined to comment).

A theoretical Biden presidency would also offer plenty of ammunition to the growing cadre of influential, vocal left-leaning media outlets on the other side of the media spectrum, who largely backed Bernie Sanders' 2020 run and would seek to push a President Biden to the left. "In a vacuum you'd say Joe Biden's presidency is going to be boring and nobody is going to care. I don't think that's necessarily true for partisan media, liberal or conservative," said Chris Balfe, CEO of The First, a new digital streaming network for conservatives.
Even if Trump has an atypical post presidency, like his atypical presidency, it's unclear what kind of media staying power he would have. "It's going to be harder for all types of media to put importance on his tweets when he's a former president," Balfe said.

The end of the arms race
It's time for an enormous caveat: Trump could win again. The media fervor could continue. Or maybe not. Nobody really knows anything these days, and don't expect media executives to make any grand political predictions in public any time soon. They are too scarred from 2016. Nevertheless, in private, the fact remains that the media world is increasingly thinking about a post-Trump landscape and the end of one of the most insane feeding frenzies in modern journalism history.

It's only been a few years, for example, since the wild early days of the administration helped propel an increasing number of "contributors" to CNN and MSNBC, who offered tens of thousands of dollars or more to lock up media types for "exclusive" deals to speak on their airwaves.

But according to people familiar with the matter, MSNBC/NBC News has recently sought to change its contract structure toward paying contributors per appearance, instead of through blanket deals (an NBC spokesperson declined to comment). Those in the TV world have read that change to mean the era of juicy panel gigs and rosters full of various Russia experts has come to a close.

The next phase is uncertain, but, "There isn't going to be an arms race for Joe Biden TV analysts," said one reporter with a TV contract.

https://digiday.com/?p=374703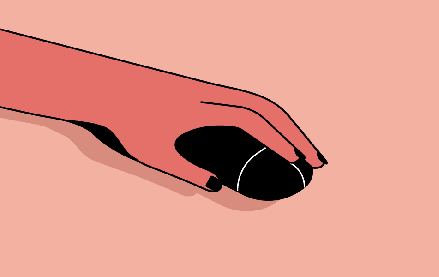 December 1, 2023 • 3 min read
People claim that the role of chief diversity officer is vanishing. However, AI is booming, and the CDO can help ensure responsible AI.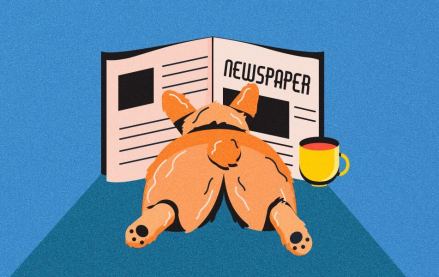 November 30, 2023 • 4 min read
Digiday+ Research found that publishers' programmatic ad revenue didn't quite live up to expectations this year, but they still see it as a growth area.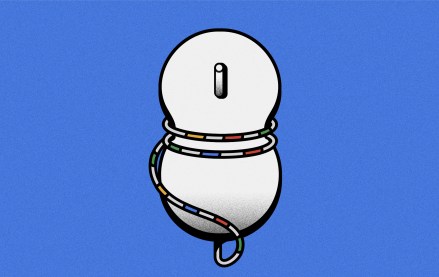 November 30, 2023 • 13 min read
For a couple of publishers, referrals from Google are down upwards of 60%.