'There are diminishing returns': ADT sees limits to cost savings from bringing ad buying in-house
August 28, 2019 • 4 min read
•
•
A year into trying to bring all its media and marketing in-house, security firm ADT's attempt to replace agencies has left its chief marketing officer wondering whether doing so is worth the spiraling costs.
Between July 2018 and July 2019, the advertiser's agencies went from 15 to zero. Simultaneously, ADT started to do more marketing in-house; it started to buy its social, video, search and display ads before doing the same for direct mail, TV and radio. During this period, ADT also found time to take its own analytics in-house as well as build its own marketing data services team so that it could create its own predictive media models and perform its multi-touch attribution.
In doing so, the advertiser shaved 20% from its marketing budget due to not having to pay the cost of working with agencies. However, it was never about savings, said Jochen Koedijk, CMO at ADT.
"It can be hard to execute your media buys flawlessly if you have a wide range of agency partners because ownership of those investments can become diluted and ambiguous," said Koedijk. "The objective was always to make marketing a core competency of our business. Savings were never an objective of ours."
In fact, being able to save so much so soon after it stopped working with agencies has left the advertiser mindful of the other tasks its in-house team takes on. The challenge of staying on top of the latest ad tech innovations, for example, can put a huge strain on an in-house team that end up creating additional costs.
"We want our marketing to be a core competency, but the question is how far do you go into that because at a certain point you will hit diminishing returns in terms of the resources you invest into it," said Koedijk.
The question is being carefully considered by Koedijk as he mulls the best way for the business to build a programmatic strategy. Building an ad tech stack is littered with hidden costs. From the talent needed to run the ad tech to the demand-side platform needed to bid on the media, advertisers like ADT can quickly run up costs of hundreds of thousands of pounds each year, depending on how expansive the setup is. It's a hard investment to justify for a business that isn't buying most of its ads from online auctions.
For now, ADT is yet to make a decision on how much to spend on an internal programmatic offer. It isn't a "hardcore digital advertiser," said Koedijk. Plans are underway to change this, however, with ADT currently looking for internal media buyers for video and search.
While ADT has found success in recruiting talent, it hasn't happened as fast as it would like. The company's headquarters in Boca Raton, Florida, makes for an attractive destination for some candidates, but it isn't known for its marketing talent. Instead, the business has looked elsewhere, namely places closer to its office in Aurora, Colorado, where some of the expanded marketing team are now based.
"Aurora, Colorado, is a central place in the U.S. that has good talent and is also a place where people will want to move to," said Koedijk.
Aside from talent, ADT has found it hard to manage multiple publisher relationships to the same level that agencies do. For an advertiser to buy its own ads, it needs to broker and then manage deals with the companies that sell them.
"It's been completely manageable, but there's a lot of work having all the direct relationships with publishers across digital and traditional," said Koedijk. "The benefit of an agency is that you pay them to source those publishers and manage those direct billing relationships."
That said, the advertiser doesn't intend to backtrack on its in-housing plans. The speed and scale of ADT's agency cull stems from a larger rebrand. The company wants to move away from its position as a dry security firm and focus on its ability to provide customized security services in smart homes. It's easier and faster to land that message when most of the team responsible for buying it are part of the marketing team, said Koedijk.
https://digiday.com/?p=344630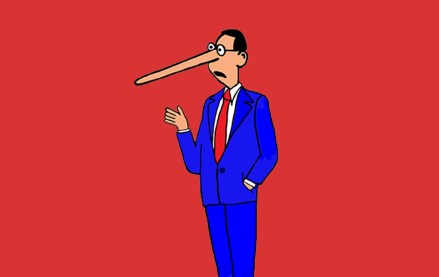 October 3, 2023 • 7 min read
•
•
A new definition for MFAs is available but the vague nature of the guidelines is leading to a lack of standards that might prevent adoption.
October 2, 2023 • 1 min read
•
•
The publishers who attended DPS were focused on the potential upsides of applying the technology to their operations while guarding against the downsides.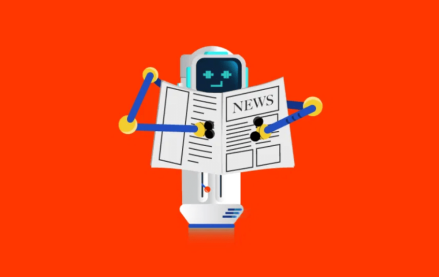 October 2, 2023 • 4 min read
•
•
Now that ChatGPT users can surf the internet for information, some publishers are reconsidering the weight of the issue.