Social media scoring can seem quite easy. Every brand's Facebook page has a prominent number showing how many have liked it. A Twitter profile has a follower account at the top.
But those numbers aren't even half the battle. Success in social media requires lots more number crunching than simply pointing to easy metrics like "likes" and "followers." The more important question is, what happens after connecting with your user base. The key is measuring the audience's interactions that count and meet your business goals. And then, like all marketing, it's learning from what works and what doesn't and applying the lessons.
As the social media industry matures, the brands that are experiencing the greatest success at scale are those that take a disciplined approach that combines science and data with the art of content creation, marketing and people engagement. That's right, science. Social media has suffered from an early "guru" phase that has made it seem like marketing hocus pocus, but it's now moving to a data-driven maturity — just like most marketing.
The days of flying blind are over and it's imperative for brand managers and social media teams to go beyond quantity and volume and focus on the quality performance metrics that include variables like clicks/tweet, clicks/follower, retweets/tweet and retweets/follower. Using this data, teams can begin to understand content consumption patterns and demand, and use this insight to inform and guide editorial programming and marketing planning.
Through the hundreds of millions of tweets via the Twitter firehose and billions of Bitly links we examine at SocialFlow each day, we know there are an enormous number of actions that can be tracked and analyzed. However, we also know that it's essential to find perspective on that data and to define the metrics that really matter in terms of driving the growth of your business. Otherwise, marketers will find themselves swimming in data. Here are the main metrics that matter:
Clicks per tweet (Twitter) and likes/shares per post (Facebook): The more clicks per Tweet and likes or shares per post, the better. This shows that your audience is receptive to your content and enjoying engaging with you. It shows that people are listening, willing to take actions, that you aren't over-tweeting or posting, and, most important, you have a strong capacity to inspire action.
Actions per follower or fan: This goes to the "quality" of your followers and fans. The more clicks, re-tweets, likes and shares per follower you are garnering, the more engaged an audience you're cultivating. Also, the more engaged your audience, the more likely you'll attract new followers and fans. An engaged audience is typically made of up of people who will share your messages and bring in even more followers.
Re-tweets per tweet: This metric, like clicks, goes to the amount of authority and trust you are carving out with your messaging. It goes a step further than a click, because in a sense it is an endorsement of your phrasing and the sentiment behind your message. A strong re-tweets per tweet ratio signals that you are considered trustworthy or an authority on a subject and people are responding to your messages.
Mentions per tweet: This is a critically important metric if one of your objectives is to spark interaction and conversation.
Comments per post: Like mentions per tweet, comments per post are a great way to measure the engagement your messages are inspiring.
To make any sense of those metrics, however, marketers must first establish a baseline. Many skip this step. That's a mistake we've seen before. In the nascence of search marketing, marketers frequently obsessed over clicks without first measuring a baseline or correlating those clicks to business goals. Social marketing should learn from that experience.
The critical question for any marketer (or publisher) is finding out a reason for being on social media platforms in the first place. That will help determine what metrics matter. For instance, a marketer seeking a high level of engagement will focus on a blend of clicks, re-tweets, likes, shares, mentions and comments. A marketer wanting traffic to its website should focus on clicks. A publisher seeking an engaged audience might concentrate on followers and fans. The point is not all marketers in social media have the same goals, so they shouldn't measure the same things.
Crunching the data could lead to some surprising conclusions. A low click-to-tweet ratio could mean you're tweeting too much, making your audience tune out. But it's also possible you're tweeting at the wrong time. This is more than setting the time when the most people are on Twitter. If your audience is focused around a certain topic, while you're tweeting about something else, that might lower your response rate. Our research shows us that topicality matters a lot in terms of boosting clicks per follower. Using the data as a guide, you might come to some unusual decisions, like lowering how many times a day you tweet.
The number of metrics in social media can be daunting. The key is to select the right indicators and align them with business objectives. And as you begin to look more critically at the metrics that matter and apply the lessons from them, you'll begin to be able to infuse the art of content creation with the science of metrics and analytics.
Peter Hershberg is president of Socialflow, an analytics platform for Twitter and Facebook.
https://digiday.com/?p=3837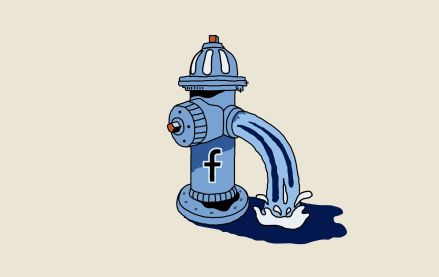 October 4, 2023 • 5 min read
•
•
Publishers are still feeling the effects of a change Facebook made in May that caused a steep decline in referral traffic. Nearly four months later, publishers aren't sure when — or if — that traffic will come back.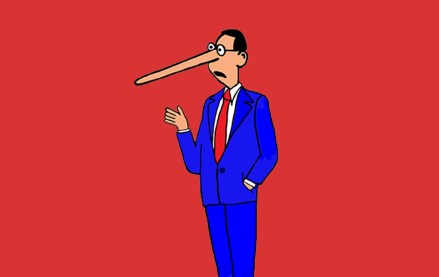 October 3, 2023 • 7 min read
•
•
A new definition for MFAs is available but the vague nature of the guidelines is leading to a lack of standards that might prevent adoption.
October 2, 2023 • 1 min read
•
•
The publishers who attended DPS were focused on the potential upsides of applying the technology to their operations while guarding against the downsides.