The Rundown: Vice is a headwind for digital media hopefuls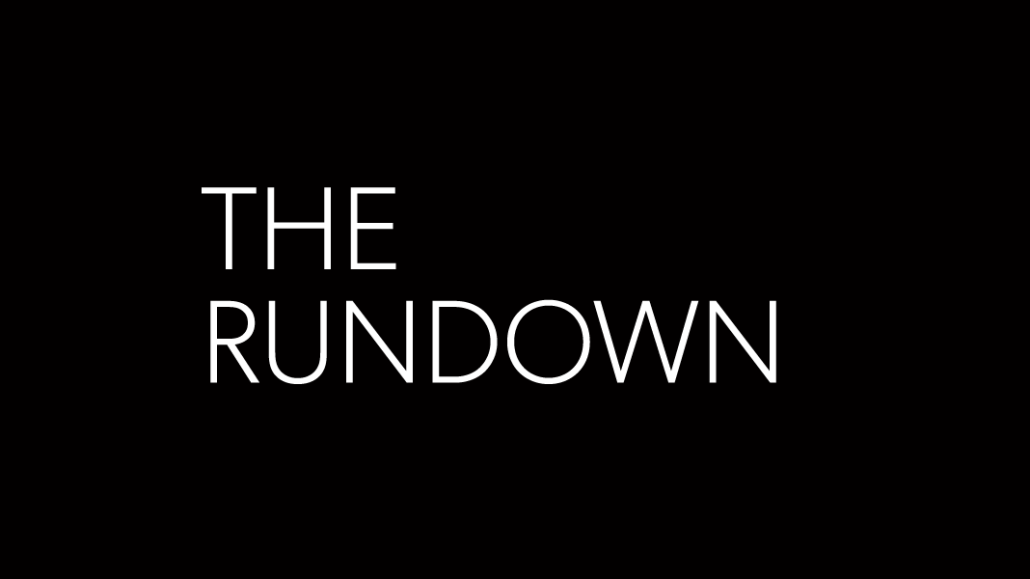 In this week's Rundown: Distributed media still isn't pulling in big bucks for publishers, and why Vice Media's revenue woes could be a setback for digital media hopefuls.
Promises, promises
Trade group Digital Content Next is out with its second Distributed Content Revenue Benchmark Report, examining revenue publishers are receiving from the third-party platforms they distribute their content to. It'll come as no surprise that the amount is small — it works out to $1 million per publisher per year — but given the promises platforms have made to publishers this past year about improving monetization, it's surprising how little that revenue has grown. The report also reinforces the different classes publishers find themselves in — most of the revenue shared with publishers is generated from video, which favors TV/cable companies, while legacy text publishers are left to feed on the scraps. But if you factor in the high cost of producing video, those numbers still aren't particularly impressive. Where it all points is that publishers can't ignore the platforms — audiences are there — but they can't count on them for money. — Lucia Moses
Vice is a headwind for digital media hopefuls
Vice Media, already under fire for sexual harassment allegations made against top executives, missed its $805 million projected revenue target for 2017 by more than $100 million, according to The Wall Street Journal. A lot of that is being attributed to Viceland, the company's linear TV channel that has struggled to capture an audience, averaging only 55,000 viewers in primetime, according to Nielsen. This has led to increased pressure from investors — which include Disney, A+E Networks and equity firm TPG — for Vice to find an exit.
The Trouble is, Vice is not worth its $5.7 billion valuation, which is more than what Disney paid each for Marvel and Lucasfilm. A high-ranking TV executive, whose company once looked into an investment in Vice Media, recently told me his company walked away when Vice asked for too much at too high a valuation. Another source at an existing Vice investor said it is putting a lot of focus on making Vice more attractive for an exit. However that may come — though all indications are that Vice is not likely to go public this year — it's going to come below the company's current valuation, which won't bode well for digital media companies already hammered by news that both BuzzFeed and Vice missed their revenue projections, and the fact that Mashable sold at a fire-sale price. To make matters worse for them, Vice has probably done the best job among digital media giants in building a "brand." But a brand can only get you so much in an ad-reliant business. — Sahil Patel
Retail meets finance
The lines between retail and media are blurring, driven by the growing interest in e-commerce media and, of course, Amazon. But as everything in digital media starts getting melded together, the prospect of how finance and retail can come together has become even more interesting. This week, e-commerce company Overstock announced that it was launching a discounted trading platform. It's part of "FinanceHub," a sort of marketplace for all kinds of financial services. It includes Overstock credit cards, of course, but also loans by partner companies like SoFi and a robo adviser. What was interesting is that Overstock vp of loyalty and financial services Raj Karkara actually regards this as a natural extension of retail. When it comes to providing value to customers, it doesn't just have to be physical goods — it can be, according to Karkara, other things that make life easier.
It's especially interesting when you consider the research that shows that younger customers trust Amazon more than traditional banks. It's a trend that's no doubt a little sensationalized — there isn't going to be a Bank of Amazon any time soon, at least in the traditional sense — but banks have a lot to learn from retailers when it comes to modernizing how people deal with money. Perhaps the answer is simpler: Retailers like Amazon become the providers of services. Bank brands are relegated to the backend plumbing. It's a future that has some promise. At least, Overstock certainly seems to think so. — Shareen Pathak
Publishers eye influencers
Influencer networks may be under heavy scrutiny these days from advertisers, but magazine publishers are looking at them closely as they seek to diversify their revenue streams. Influencer marketing first came into vogue among publishers several years ago, when major publishers including Hearst and Time Inc. spun up their own networks to boost their social distribution and dangle it in front of advertisers. But as they've grown more focused on consumer revenue, members of their consumer marketing teams have gotten interested in them as well, eyeing them as a possible way to reach more subscribers or drive commerce revenue in a way that's more cost-effective than paid promotions on platforms like Facebook or Instagram. Those efforts will require a fresh approach. The winsome influencer antics that charm advertisers don't necessarily help publishers convince people to enroll in rewards programs, or sign up for a digital content subscription. But they might help drive sales of brand-licensed products. — Max Willens