The Rundown: Horizon Media's latest report IDs trends brands need to embrace in 2022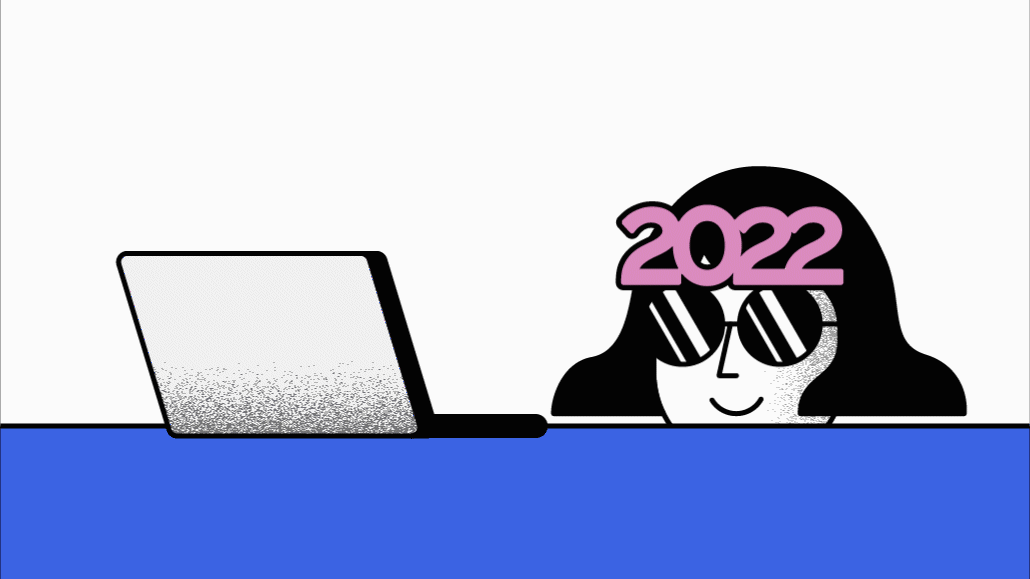 Ivy Liu
Horizon Media's WHY Group, which is responsible for keeping a virtual ear to the ground for all cultural and sociological trends, just issued its 2022 Trends report to clients and teams, which Digiday obtained prior to its public release. Coining a new term or two along the way, the report cites eight trends, touching on areas such as digital privacy, contactless living, environmental goals, and the need for downtime.
Notably, the report does not make significant mention of diversity, equity and inclusivity as a major influence besides a few references to "social injustice."
DE&I has dominated most lists of important trends and developments over the last 18 months, as agencies and marketers poured efforts into attracting more diverse job candidates, and hiring high-level DE&I executives charged with seeing DE&I efforts carried out. Still, some in the industry have decried that more lip service than actual follow-through has led to a stalling of sorts with DE&I efforts. It merits noting, though, that earlier this week, Horizon Media hired Latraviette D. Smith-Wilson as its new CMO and chief equity officer.
Sheri Roder, executive vp and head of the WHY Group, explained why DE&I doesn't stand out in the report. "DE&I isn't a 'trend' per se," she said. "It's part of a new consciousness that is taking hold at a societal level, and that our Marketing with Consciousness work delves more into as part of a more enlightened 'way of being' for brands."
As far as the bigger picture aim of the report, Roder added: "[It] builds on the trends we identified and defined in 2021, when we were coming out of a year of unending transition thinking about 'The Great Rebuilding.' A significant shift we identified for 2022 is a real focus on acting with agency in order to do better, be better, and build better."
Looking ahead
Here's a quick summation of five of those trends:
Untact — The South Korean term for contactless innovations, the report points to:
The resurgence of QR codes, as expected with Taco Bell's Defy touch-less restaurant concept launching this year;
The rise of avatars across the entertainment spectrum (such as Fox's Alter Ego contest show);
Both VR and AR use in ad campaigns (such as the recent holiday ad from Walmart and Facebook.
The recommendation to brands: auto advertisers could consider virtual test drives at interesting locations across the globe; dating and relationship apps make use of facial recognition technology to better understand users' preferences.
Restivism — The report notes that in the era of the Great Resignation, people are putting their own mental health and relaxation needs and inching away from being workaholics, essentially refuting the "work hard, play hard" ethic of professional life. It cites:
Apple iOS 15's Focus Mode that enables users to customize Do Not Disturb lists for several apps;
Ikea's Siesta napping pods that traversed the streets of Paris to encourage people to take 30 minute naps.
The recommendation to brands: hospitality or hotel brands could partner with local businesses to offer discounted rates for micro-stays; coffee ordering apps could offer people maps of areas near the store to encourage walking and exploring local environments.
Empowered Privacy — As people's time online has skyrocketed since the outset of the Covid-19 pandemic, the report points to a subsequent "privacy awakening" of sorts, including the looming demise of the cookie, better consent and opt-in protocols in place and companies hiring more privacy officers. Those events have led to:
Facebook's removal of face-recognition technology;
Mobile users turning to new encrypted messaging apps;
TV shows that address the dark side of tracking (such as Netflix's You: Season 3).
The recommendation to brands: offer some return value to the customer when asking for their data and information; advertisers should also strive to work with vendors who are compliant with all the restrictions laid out in privacy regulation.
Carbon-Omics — The report notes companies will need to take their role and responsibility around reducing carbon emissions more seriously in 2022 and beyond. A few examples:
Visa's FutureCard that offered cash-back rewards when customers bought things like used clothing or public transportation tickets;
Google Maps introducing an option for people to take more fuel-efficient routes to destinations;
The recommendation to brands: a gaming brand could create a game that either works only on renewable energy, or unlocks special elements when working off clean energy; a food or food store brand could inform alternative uses for food waste, from banana peels to eggshells.
Civic Integrity — Given how much attention has been paid by the news media and politicians about the dangers of social media firms, the report notes that viral product reviews and whistleblowers are trying their best to put power back in people's hands (whether that's actually happening or not is subject to some debate). The report cites:
Frances Haugen's testimony and 60 Minutes appearance blowing the lid off Facebook's nefarious behind-the-scenes practices;
The social backlash hip-hopper Travis Scott received (along with hundreds of lawsuits) after the Astroworld concert stampede;
TikTok personality Anna Sacks' exposure of the Coach brand's misleading customers about its recycling of old bags.
The recommendation to brands: quick-serve restaurants should work to improve the working conditions of their employees with regular surveys, and releasing those results in annual reports.
The report notes three other trends: the rise of NFTs, the growth of rescue tech in the face of environmental and political upheaval; and "Wonder-full," or the embrace of the mystical and unknown such as UFOs or tapping into psychedelics.
https://digiday.com/?p=438052