The Rundown: Google distances itself from 'platforms'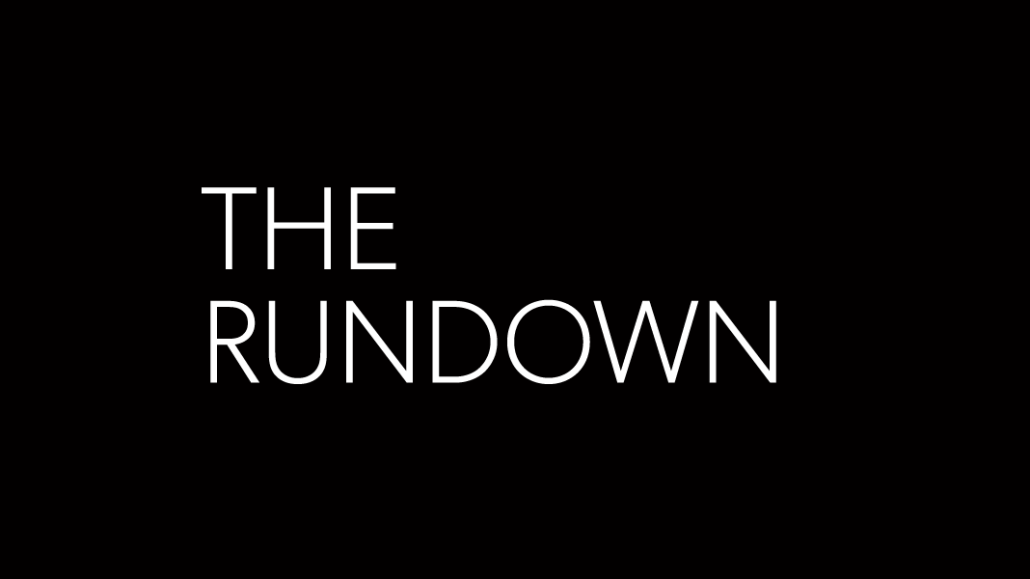 In this week's Rundown: Google distances itself from "platforms," Snapchat and Twitter woo publishers and Amazon lags in India.
What's in a name?
As Facebook gets blamed for everything from polarizing America to helping Donald Trump's election, it's no accident that Google is distancing itself from the social network. One way is how it's referred to. Recently, Google execs have insisted to anyone who will listen that Google is not to be called a platform. They'd rather it be a "technology company" or "just Google." There's a fair point there that key differences exist among the big tech platforms; Facebook is a walled garden and built around social interactions, while Google is about indexing the world's information. Both make their money from advertising. But the subtext is that Facebook is taking a beating from just about everyone right now, and Google wants to be seen as one of the good guys. Just don't call it a media company. — Lucia Moses
Opportunity knocks for Snapchat and Twitter
Publishers are increasingly willing to describe how fed up they are with Facebook and the opportunities that creates for Snapchat and Twitter. Well, privately, at least.
"Facebook is a [freaking] nightmare. We don't need Facebook, but we still get [screwed] by Facebook every single month — and it keeps getting worse," one digital publishing CEO recently told me. "The two brands that publishers have to bet on are Snapchat and Twitter, partly because they're not as big and formidable as Facebook, and they are companies that need to hit a quarter."
For their part, Snapchat and Twitter have both ramped up their charm offensives with publishers recently. Snapchat is gearing up to host its first publisher summit. Meanwhile, Twitter continues to point out how its advertising products drive revenue for publishers from day one and how it's a much more selective ecosystem than the open world of the Facebook news feed.
"Everybody smells blood in the water with Facebook," said another digital publishing CEO. "And it's giving these other [platforms] the chance to get some of that mojo back." — Sahil Patel
Amazon's Achilles' heel
While attention was focused on Walmart's plummeting performance (and stock) this week — ostensibly due to softness in e-commerce growth and the ever-looming specter of Amazon (whose shares are up 25 percent this year, just as a fun point of comparison) — more interesting developments in the retail war emerged on the other side of the globe. In what would be one of its biggest international deals, Walmart is in talks to purchase a 40 percent stake in Flipkart, the Indian e-commerce firm that counts Tencent and Microsoft among its investors.
Here's why that's important: Amazon has weaknesses. A big one is international growth, specifically in China and India. Luxury brands like Ralph Lauren that spurn Amazon are gung-ho on Alibaba and Tmall. While Amazon boasts high U.S. penetration, it's barely made a dent in China. Its international losses last quarter were $936 million, driven by Indian investments. And Indian e-commerce is slated to be worth $200 billion by 2026, according to Morgan Stanley.
A Flipkart deal would put Walmart very much in the ring against Amazon, which is now spending $5 billion in Asia's third-largest economy. Flipkart owns fashion retailers, wants to get into grocery and according to Forrester numbers, controls 40 percent of Indian retail. So even as Walmart looks like it's playing defense stateside, the international battle is still on. — Shareen Pathak
https://digiday.com/?p=276900