'The pressure cooker is primed to explode': How instant messaging tools are contributing to burnout
April 20, 2021 • 4 min read
•
•
Ivy Liu
One year into the pandemic, and workers are drowning in a sea of instant message 'pings' and video calls.
Collaboration tools such as Slack, Microsoft Teams and Zoom have been lifesavers for businesses, but they have also left people with less time to perform the actual job they are paid to do. Many employees feel constantly distracted and many feel burned out.
Research from the University of California and Humboldt University in Berlin discovered that workers lose up to 23 minutes on a task every time they are interrupted.
Some companies have already moved away from using instant messaging. Paul Domenet, partner at creative agency Free The Birds, said they did not suit the creative culture.
"We did try using instant messaging products, but found they really slowed us down and aided miscommunication," he said. "Ultimately, the proliferation of different platforms simply served to confuse, so we ended up pivoting to phone and some video calls, which has served us just fine."
As offices reopen more companies may follow his lead. Constant disturbances throughout the day mean knowledge workers are being sucked into a culture of working before and after their usual hours just to find some peace and quiet to actually get stuff done.
"Switching between different projects and apps is draining our productivity," said Tariq Rauf, co-founder of London-based virtual workspace start-up Qatalog. "Add longer working hours to the need employees feel to respond to messages within seconds and keep their video on for every call, and the pressure cooker is primed to explode."
Noah Weiss, vp of product at Slack based in San Francisco, is understandably proud of how the tool has helped companies during the pandemic. Slack plans new tools in the coming months which will enable colleagues to share video, audio and screen-captures in messages and channels.
But he understood the concerns and said employees need to learn to use Slack effectively to gain the most value from it. This means using the Do Not Disturb feature when working on important work, changing the frequency of notifications and applying a custom status to tell colleagues when you are not available.
"Some of the biggest problems with distributed and flexible work have been endless video meetings, rigid schedules, fewer opportunities to connect with colleagues and diminished time for focused work," said Weiss. "But Slack has become many companies' virtual HQ and we expect that to continue even as offices open up again. It's a place where employees can interact and the culture of an organization can live."
David Robinson, managing director at Scotland-based digital agency Red Evolution, agreed that the main downsides of these tools come from their misuse. "Slack should enhance rather than replace email or your project management tool. It is not the place to send a long rambling message or set a 'To Do' task," he said. "The constant notifications can make your productivity fall off a cliff."
Nikki Hawke, chief marketing officer at Toronto-based martech company Hivestack, said her team members have become Slack super users, but she is aware of the mental health challenges. When it comes to the impact of Zoom on her team, she is less impressed.
"Zoom fatigue is real, and as marketers, product people and engineers we miss a good boardroom meeting with whiteboards, smelly markers and snacks," she said. "We have started to block 'work time' in calendars to avoid all-day, back-to-back video calls."
And there are other potential problems associated with collaboration tools that companies may not have considered. One of the most serious is security and data breaches as staff work remotely using unsecured WiFi networks and devices.
The messaging and collaboration platform Wire is secured with end-to-end encryption. For this reason it is mainly used by large-scale enterprises, financial services companies and governments. Its clients include Blackrock, Softbank Robotics, EY and Unicef.
Wire's CEO Morten Brøgger said that in a physical office, sensitive information is protected by firewalls and secure internet access, so companies must invest in protecting their company data when collaborating virtually.
"Until the pandemic hit, few companies had considered whether the privacy and security features of their chosen messaging and collaboration tools were truly fit for remote working," said Brøgger. "As a consequence, many enterprises have been sharing confidential and sensitive proprietary information using certain tools that don't necessarily have a sufficiently robust level of security."
https://digiday.com/?p=411239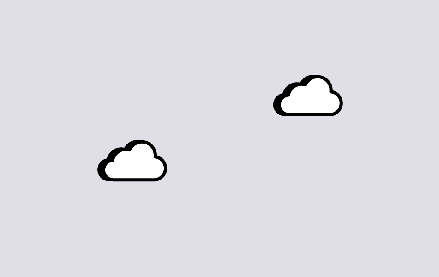 November 29, 2023 • 6 min read
Reducing carbon emissions from the digital ad ecosystem is an important priority, but various players are skeptical that much can — and is — being done to practice sustainability.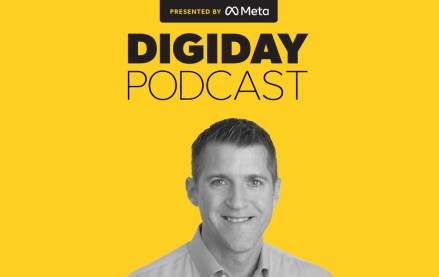 November 28, 2023 • 4 min read
Google's vp of global ads is confident that cookies will be gone from Chrome by the end of next year, despite all the challenges currently facing the ad market.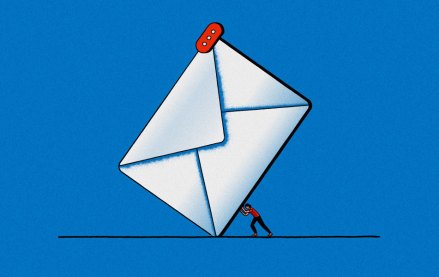 November 28, 2023 • 6 min read
Some email newsletter platforms' click-through rates are actually click-to-open rates, which are measured against the number of emails opened rather than the emails sent. But buyers seem to prefer it that way.