Like many entrepreneurs, Brian O'Kelley got an early start. In the summer of 1994, the 17-year-old O'Kelley hit upon the idea of refurbishing old Macintosh computers at his high school in Eugene, OR. He paid $5 a piece for what his school dismissed as rubbish, hired fellow students to help fix them up, then sold them for a few hundred dollars each. For a few weeks work, O'Kelley netted a cool $15,000. He said the experience taught him that "you don't wait for the solution to come to you, you don't wait for some guy to come help."
A decade later, O'Kelley played a pivotal role in another salvage project. Along with Mike Walrath, he was the technical visionary behind the first online ad exchange, Right Media. The idea of the online ad system operating like Wall Street market was heretical at a time when every company wanted to be an ad network. Walrath and O'Kelley pushed ahead anyway. He believed that he could eventually change the the back-slapping ways of media buying.
"I didn't have that old-boy network behind me," O'Kelley said. "I wasn't a part of the way things were done in advertising."
The system they created made online ads easier to understand — and to buy — for online advertisers. Launched to pockets of industry skepticism, Right Media's Yield Manager product quickly moved to center stage as the most efficient and advanced way to create an online media plan. The exchange allowed advertisers to bid on ads in a competitive market, forcing ad networks to compete for impressions based on the value they could bring. The effort was legitimized in 2007 when Yahoo acquired Right Media for a deal valued at about $850 million.
O'Kelley was ahead of the pack in seeing the Web shift to programmatic ad buying. He has since invested in or led financing for more than a dozen companies in various corners of ad technology, including MediaMath, Triggit and Invite Media. He's now CEO at AppNexus, another company taking in the lead in changing the ad-buying landscape. O'Kelley's path to this position is indicative of the shifting nature of advertising, as technological know-how has moved to the forefront.
After graduating from Princeton with a degree in computer science in 1999, O'Kelley first worked as a consultant for a tech-consulting firm company called RightPoint, then worked at another, LogicSpan, where he managed its personalization practice. O'Kelley later built his first personalized content and ad server as a consultant for an entertainment website called astrology.net, which was eventually purchased by iVillage.
Over time O'Kelley became interested in analytics purely out of an early desire to test his engineering skills with vast amounts of data. He soon co-founded Cetova, an analytics company for enterprise financial systems.
Driven by his analytics passion and the challenges of large-scale data management, O'Kelley continued working as a high-level consultant for various corporate clients. He served as CEO of Netamorphosis, an early social networking and e-commerce site and then joined Right Media in 2003.
"I had been working with these guys for a while as a consultant. There was a trust that developed, and I joined because I knew they understood what I wanted to do," he says. "I didn't want to spend an enormous amount of time explaining things; I wanted to build and develop what I knew we could achieve."
Advertising has come a long way since the days of Mad Men. But it is still in large part the preserve of the creatives, who tend to favor Cannes over all-night coding. O'Kelley is more Silicon Valley than Madison Avenue. O'Kelley keeps the mein of a software engineer. He enjoys solving big problems. When O'Kelley began considering the idea of an ad exchange, it was in response to an industry need, not as a way to move up a rung or two.
"Throughout my life, since high school, I knew that I could, and should, simply create the solutions," says O'Kelley.
O'Kelley hit it big after Yahoo bought Right Media. But he didn't rest on his laurels. He left the company in 2007, soon after the acquisition. For his next act, O'Kelley joined with former Right Media partner Mike Nolet and co-founded AppNexus. The impetus, according to Nolet, was that both felt that the industry was ripe for more innovation. Transactional advertising could be more efficient and faster, just as it could provide tighter data integration.
AppNexus entered the real-time bidding field, offering ad exchanges and third-party data analytics for large-scale clients, gaining clients such as eBay. At present, eight of the the country's top 15 ad networks use the AppNexus white-label platform to enable transactions.
"The most salient quality about Brian is his intensity," said Michael Rubenstein, who founded DoubleClick Ad Exchange prior to joining AppNexus as president. "Brian thinks about the landscape not just now, but in the next 10 years. He's more than a visionary, he's thinks about strategy, and he's one of the best strategists I've ever met. Brian is someone who isn't intimidated by the lack of easy solutions, that's part of his nature."
While still apt to pull the occasional all-nighter that's the hallmark of startup life, O'Kelley says most of his downtime is spent playing with his 2-year old daughter. O'Kelley believes that the rapid advance of digital media will alter the quality of not only how we relate to each other, but the way future generations access knowledge.
"Think back to those days when hardly any kids had personal computers; now my 2-year old has an iPod, and she watches Dora the Explorer," said O'Kelley. "Social media, the term, won't mean anything to her when she's a teenager. It, like everything else that we are so amazed by, will be a part of the fabric of everything."
https://digiday.com/?p=3241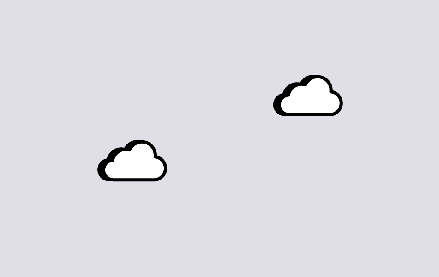 November 29, 2023 • 6 min read
Reducing carbon emissions from the digital ad ecosystem is an important priority, but various players are skeptical that much can — and is — being done to practice sustainability.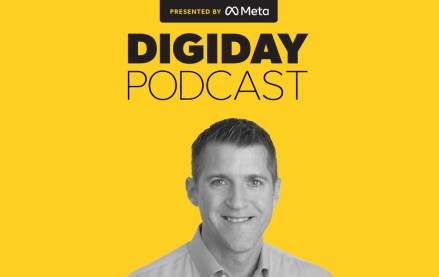 November 28, 2023 • 4 min read
Google's vp of global ads is confident that cookies will be gone from Chrome by the end of next year, despite all the challenges currently facing the ad market.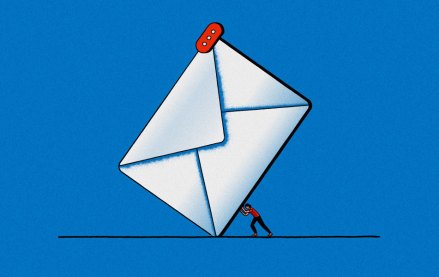 November 28, 2023 • 6 min read
Some email newsletter platforms' click-through rates are actually click-to-open rates, which are measured against the number of emails opened rather than the emails sent. But buyers seem to prefer it that way.