This is the fourth article in a 12-part series, "Solving the Web's Brand Challenge." The series is made possible through the sponsorship of Vizu, an online ad technology company whose solutions allow advertisers and publishers to measure and optimize brand lift in real time.
The banners and buttons that have defined Internet advertising for 15 years haven't won many fans among brands. Publishers are hoping things will play out differently when digital media moves into an iPad era.
The emergence of tablet devices could represent what's in essence a do-over, a second chance to unlock the type of big-brand ad budgets they've largely failed to attract to date. That's only if they avoid the mistakes they made with desktop ads, though, and focus on quality and context over efficiency and mass standardization.
At its inception, the Web promised publishers a lot: the ability to cheaply and easily distribute content at scale and the opportunity to monetize the resulting audiences with brand ad dollars, as they'd done in print and other media for years. All that and with precise ad targeting and interactivity unknown in other media as selling points.
Sounds great, but online has struggled to attract the level of investment many expected from advertisers more concerned with generating demand than harvesting it. While direct-response marketers have flocked to the Internet for cheap, performance-based media, big-brand advertisers have been tentative, mostly sticking with what they know best: TV, print and out-of-home. Forrester Research suggests consumers now spend as much time with the Internet as they do with their TVs, but the Web attracts less than half the investment of U.S. TV advertising, according to estimates from EMarketer.
"Publishers first tried to bring their print content to the Web, but they didn't do it right… Publishers are seeing the iPad as a do-over, another opportunity at doing digital," according to Jon McVey, executive creative director at WPP-owned interactive agency Zaaz.
Though the iPad has driven tablet growth to date, cheaper introductions to the market such as Amazon's Kindle Fire look set to further increase adoption rates over the next 12 months, pointing to a rapidly growing opportunity.
According to David George, COO of rich media mobile ad firm Celtra, the term "do-over" could be a little strong, as some publishers have negotiated the digital shift more successfully than others. He acknowledged that tablets could benefit most players in the space, though, especially if they implement brand-friendly creative options.
"There's a unique opportunity for both publishers and brands here, thanks largely to the personal nature of the device. Users are more engaged with both content and ads, and that engagement is of immense value to a brand," he said.
To date, brands that have invested in tablet ads appear keen to explore the creative opportunities it presents, and that's great news for publishers. With a range of rich-media tablet ad providers now on the market, sales teams have a range of tools at their disposal to create rich, interactive ads. New players like Flipboard are pushing forward full-page units that mimic the type of high-priced ads sold in glossy magazines. Yahoo's working on "living" tablet ads that bring lifelike motion to placements.
Early signs are positive. George said that his firm is seeing a substantial portion of tablet ad investment coming from print and TV budgets, suggesting the devices are already helping to grow the digital pie. Tablet spend is not necessarily being viewed as online or mobile, which is "a tremendous revenue opportunity for publishers," he said.
Publishers also appear to be making a concerted effort to maintain the value of their tablet assets. While many publishers continue to hand their smartphone impressions to networks, for example, tablet ads are sold almost exclusively direct to advertisers. That's down to a lack of scale, in part, but thanks to the hype and expectation around the devices, publishers appear to have greater respect for the potential of that inventory.
It's not necessarily all about ads, though. Tablet-based media could be more successfully monetized through other means. Paid models offer one alternative, of course, while McVey predicts a movement further towards advertising as content, as users become more sophisticated. For example, publishers might adopt a more e-commerce-focused approach, monetizing their audiences through in-product purchases as opposed to straightforward ads.
It remains the early days in the evolution of tablet media, and a number of key questions remain unanswered. What metrics should publishers be using to gauge user engagement, for example? Will users continue to use apps or begin to gravitate towards mobile Web? There's the risk still that brands won't be as enamored with tablet ads as the buzz dies down.
As part of Vizu's sponsorship of this series, Digiday shot videos with industry leaders to discuss the main challenges that have faced the Web when it comes to branding. In this video, Kevin King, senior director of digital ad sales research at MTV Networks, discusses whether tablets represent a "do-over" for publishers when it comes to attracting brand advertising, and how MTV is approaching it as a complement to linear television.
Sponsored by Vizu
https://digiday.com/?p=2122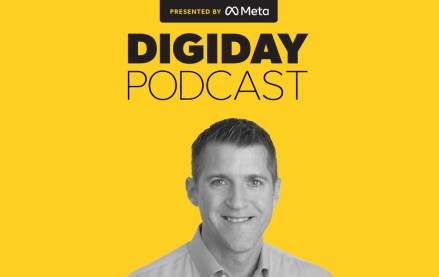 November 28, 2023 • 4 min read
Google's vp of global ads is confident that cookies will be gone from Chrome by the end of next year, despite all the challenges currently facing the ad market.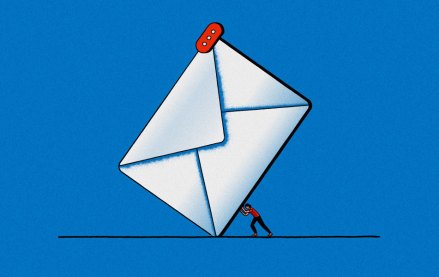 November 28, 2023 • 6 min read
Some email newsletter platforms' click-through rates are actually click-to-open rates, which are measured against the number of emails opened rather than the emails sent. But buyers seem to prefer it that way.
November 24, 2023 • 5 min read
Publishers' events businesses picked up pretty significantly during the back half of this year — and they will focus on sustaining that lift into 2024, according to Digiday+ Research.