The global ad spending slowdown is real as online media platforms brace for downturn
July 29, 2022 • 5 min read
•
•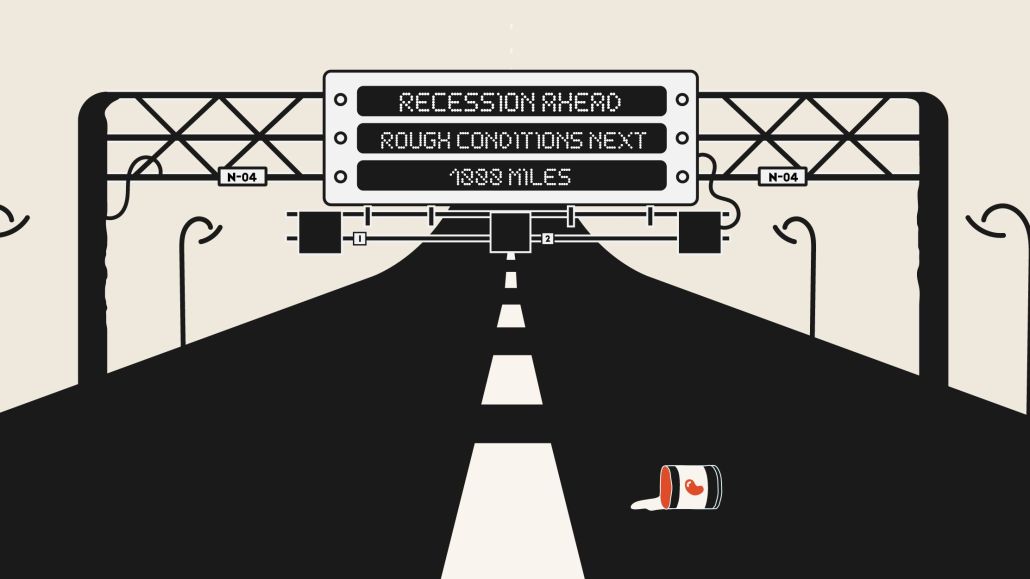 Ivy Liu
The global ad slowdown is real. So real in fact that even the usually recession-proof online platforms are feeling the crunch.
The slowdown has ravaged ad sales across YouTube, Snapchat, Twitter and Facebook over the last quarter. That'll likely continue for the rest of the year. Inflation isn't settling down anytime soon and neither are the lingering effects of the pandemic. Not to mention a war in Ukraine that continues to reverberate across industries, including advertising.
Then there are the after effects of the semiconductor shortage that continue to weigh down on some of the largest advertisers, as well as the pervasiveness of softer consumer spending. Add onto that the fact that macroeconomic issues take a while to trickle through to advertising, as well as the loss of third-party addressability and how it continues to throttle the flow of media dollars into some platforms more than others.
All told, a rocky 2022 could get even worse for some of the media industry's most valuable companies.
Here are the key numbers that show the precarious state of online advertising spending now:
YouTube raked in $7.4 billion in ad revenue in the second quarter, up 4.8% from a year earlier. That's the slowest pace since Alphabet began disclosing that data in 2019.
Facebook owner Meta's quarterly revenue (the bulk of which comes from advertising) came in at $28.2 billion, down one percent on the same period a year ago. It's the company's first revenue decline in a decade.
Snap's revenue for the second quarter was $1.1 billion. That's 13% up from the prior-year quarter, but it's also short of analysts' expectations. Advertisers are cutting ad spending on the app more than expected — a slump the company attributed to the broad economic uncertainty.
Twitter's ad revenue slowed to a crawl in the quarter, hitting $1.08 billion — a 2% gain year over year — as the platform struggled with economic challenges and a court battle with billionaire Elon Musk, who offered $44 billion to buy the company before trying to back out of the deal.
Forecasts for the remainder of the year from these companies were equally as glib. Here are the main sound bites from their earnings calls:
Ruth Porat, chief financial officer of Alphabet, said: "In YouTube and Network, the pullbacks in spend by some advertisers in the second quarter reflects uncertainty about a number of factors that are challenging to disaggregate. Within other revenues in the third quarter, we expect an ongoing headwind from the fee changes and the slowdown in buyer spend that impacted results in the second quarter."
Dave Wehner, chief financial officer at Meta, said: "Advertising revenue growth slowed throughout the second quarter as advertiser demand softened. The deceleration has been broad-based across verticals, and we believe businesses are lowering their advertising spend in response to the increased economic uncertainty. Foreign currency headwinds also increased throughout the second quarter."
Derek Andersen, chief financial officer at Snapchat, said: "We're seeing these various headwinds put pressure on the earnings of a wide variety of companies, and this is directly impacting the demand for advertising. Specifically, advertising spending, in particular, auction-driven direct response advertising is among the very few line items in a company's cost structure that they can reduce immediately in response to pressure on their top line or their input costs."
So why is ad spending slowing on platforms? We took a closer look.
A two-track online ad economy
It seems like a two-track online ad economy emerged over the last quarter, with advertisers shoring up search ad spend as a critical part of their media strategies while cutting other areas like online display and social media. Google's search revenue over the period grew at a 13% clip compared to the same stretch last year, to reach $40.7 billion. It's a similar story at Microsoft, where Bing search ad revenue rose 15% in the quarter compared to the same one last year. Compare these gains to the sluggish growth and even declines posted by YouTube and other media platforms over a similar period. Search advertising continues to be the one safe harbor for many advertisers when ill winds blow.
Downturns suck out waste like a vacuum cleaner
Consumer spending and corporate investment are likely to be subdued for a while yet, leaving ruthless cost efficiency as the only viable way to maintain margin. Or to put it another way, all corporate eyes are on inefficiencies, including in advertising. It's a point not lost on Google. The day after Alphabet disclosed its Q2 earnings, Google unveiled a transparency tool dubbed "Confirming Gross Revenue," in what can only be interpreted as a play to allay advertisers' growing fears that its automated "black box" platforms don't deliver the value promised and reverse the decline noted in the previous day's disclosure.
In a blog post marking the launch, Allan Thygesen, president, Americas and global partners at Google, referenced a study from PricewaterhouseCoopers, which found that 15% of all automated ad spend is unaccountable. "One of my biggest concerns about this trend is its impact on marketer confidence in digital advertising," he noted, going on to claim that this team wants to provide greater visibility into such investments.
Certain about the uncertainty
As for how ad spending will shake out the rest of the year, it's hard to say.
"The remainder of the year is up in the air due to what's going on in the macro environment that I wouldn't draw causal conclusions from in Q2," said Aviran Edery, svp at Verve Group. "We are headed into a traditionally stronger part of the advertising calendar. Q2 is not necessarily going to be a predictor of what is going to happen in Q3, Q4, for the rest of the year. There is just so much that's fluid and in flux in the macro environment that I think each platform is going to have their own independent outcomes."
Seb Joesph and Ronan Shields contributed reporting to this story.
https://digiday.com/?p=458512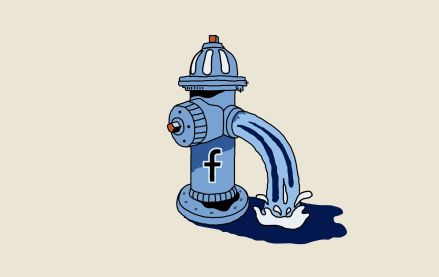 October 4, 2023 • 5 min read
•
•
Publishers are still feeling the effects of a change Facebook made in May that caused a steep decline in referral traffic. Nearly four months later, publishers aren't sure when — or if — that traffic will come back.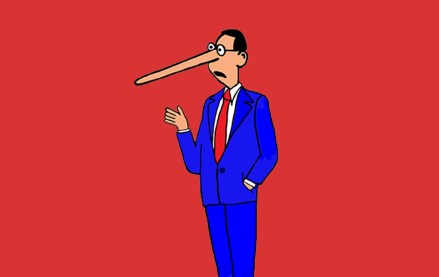 October 3, 2023 • 7 min read
•
•
A new definition for MFAs is available but the vague nature of the guidelines is leading to a lack of standards that might prevent adoption.
October 2, 2023 • 1 min read
•
•
The publishers who attended DPS were focused on the potential upsides of applying the technology to their operations while guarding against the downsides.