Data management platforms continue to deliver tremendous value to advertisers, but their pervasiveness in the marketplace now means that they no longer offer a competitive advantage to publishers who integrate with them. By integrating DMPs, publishers have enjoyed near-term gains in ad sales, but in the process, they have commoditized their audiences, given the interchangeable nature of segments from one publisher to another.
As a result, publishers are losing control over CPMs and seeing budgets cannibalized as advertisers decide they can get the same segments with much greater scale on larger content aggregation sites with little or no contextual brand value. In the longer term, CPMs will become depressed, overall revenue will be at risk and publisher margins will suffer.
This is not to say the publishers should stop integrating DMPs. In fact, DMPs will become the price of admission. Publishers will need to integrate with them to remain on par. But DMP integration alone will not be enough to create a competitive position in the marketplace. Realizing this, progressive publishers have already begun leveraging their most valuable asset — their primary data — to defend against these trends and boost CPMs.
While DMPs can create segments based on data collected across multiple sites, publishers have their own treasure troves of data that is often under-leveraged. Between self-reported demographics and rich behavioral and transaction data, publishers have an opportunity to create complimentary and, in some cases, more accurate competing segments than DMPs can offer. Utilization of research agencies to validate the distinctiveness of these primary data segments can build market credibility. In some cases, these segments garner CPMs two times higher than non-targeted segments — and 20 percent higher than DMP segments.
DMPs have actually paved the way for the sale of proprietary segments. Just a few years ago, bringing proprietary segment-based ad packages to the marketplace was an uphill battle, internally and externally, for publishers. Most ad sales divisions were used to selling sponsorship packages or run of site. Selling targeted segments required a much more consultative sales approach and often represented much smaller scale. Needless to say, this combination of more work for less pay was a difficult internal sell for publishers, and thus hindered adoption. At the same time, advertisers were also accustomed to buying on context and audiences as a whole. So unless presented with alternatives, advertisers searched for and bought sponsorships and audiences that seemed to align best with their targets.
The introduction of DMPs to the ecosystem has changed the conversation and approach on both ends. Ad sales groups have recognized that DMPs can offer incremental sales opportunities while advertisers – and their agencies – now know they can ask for their specific target in their RFPs and see who can best deliver against it at scale. So the environment is ripe now more than ever for publishers to introduce incremental first-party segments since the audience targeting dialogue is occurring on both ends of the value chain. Further, publishers are seeing that while advertisers appreciate the DMP offerings, they are gravitating – at significantly higher levels (i.e. 10x) – to the primary data segments because of the accuracy of the data (self-reported vs. modeled) and proprietary nature of the segments.
While DMP offerings will continue to evolve and likely consolidate, they are becoming an ingrained part of the digital publishing ecosystem. By their very nature, DMPs provide significant value back to advertisers by allowing them to more efficiently utilize their ad spend in reaching their target audience. For publishers, however, DMPs are commoditizing their audiences by offering segments that are site- and publisher-agnostic.
But there is no turning back. Publishers must continue to integrate DMPs into their offerings given their value to advertisers and a need to keep up with competitor offerings. But integrating with DMPs is no longer enough. The most successful publishers will see beyond DMPs and look internally to leverage data that is already on hand. They will turn to their product and development teams to create content, features and functions that require audience registration to build and grow the scale of their self-reported audience base, all while improving data collection, access and analysis for creating proprietary segments for external ad packages. In the end, the winners will offer both a combination of scale and unique attributes to garner more than their fair share of ad dollars.
John Strabley is director of media solutions at Quaero, an advertising technology company.
https://digiday.com/?p=22467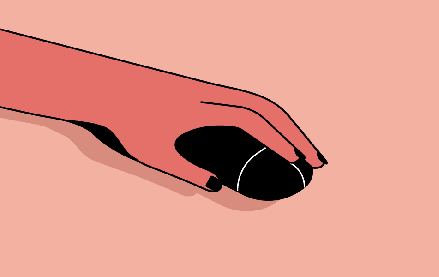 December 1, 2023 • 3 min read
People claim that the role of chief diversity officer is vanishing. However, AI is booming, and the CDO can help ensure responsible AI.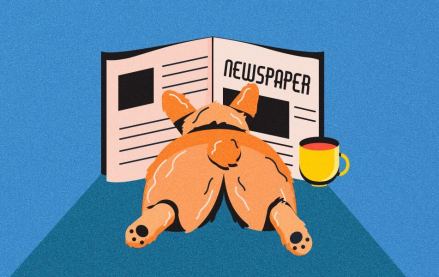 November 30, 2023 • 4 min read
Digiday+ Research found that publishers' programmatic ad revenue didn't quite live up to expectations this year, but they still see it as a growth area.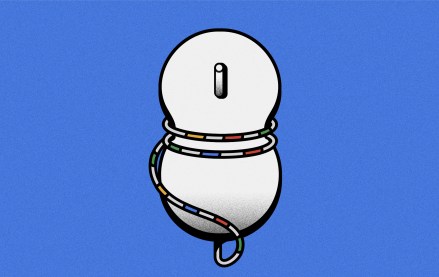 November 30, 2023 • 13 min read
For a couple of publishers, referrals from Google are down upwards of 60%.