The online ad industry is by no means short of critics, with a virtual army of privacy organizations and consumer-advocacy groups decrying its methods. Most argue Internet users should have more control over how and why their data is being collected and used as they move around the Web, and users should be able to better protect their own privacy.
But in his new book "The Daily You," University of Pennsylvania professor Joseph Turow, suggests online data collection and ad-targeting practices have the potential to affect more than just people's privacy. They're changing to shape of the media and ultimately the shape of their audiences, he writes. The world of personalized media isn't necessarily a positive advancement, Turow believes, since it runs the risk of closing people off from views unlike their own. Digiday caught up with Turow to summarize his views on the implications of data collection and ad targeting on society, and the issues the online ad industry should be addressing. An excerpt from his book, meanwhile, can be found at The Atlantic.
What aspects of the online media industry's use of data do you disagree with?
I understand why targeting online is important, and I don't have anything intrinsically against targeting and segmentation. I have an issue with people not having any say about how their data is being used and why. To help users better understand, I came up with the original idea for an icon to be featured in behaviorally targeted ads. The notion took hold, but the way in which it's been implemented by the [Digital Advertising Alliance] is still insufficient. It's difficult to understand, and as a user, you still don't really know where the data is coming from and what exactly is being done with it. Even when a user clicks through to opt out, there's a lot of rhetoric probably designed to discourage people from stopping relevant ads. The public has a right to know about what's going on under the hood. Americans have very low understanding of what goes on in the business of advertising, and many believe the government has more control over the business than it really does. There's just a consistent lack of understanding.
As people consume more content and information online for free, is this use of data necessary to help keep publishers and content creators afloat?
If everyone agreed to be more transparent about what goes on, the issue of what they need to do it in order to keep afloat would be moot. I don't have a problem with targeting; I just have a problem with the idea of people not having control. If all of these practices were done above board, I think it might even help the ad industry, ultimately. People have to remember we're only at the very beginning of an era. In 20 years, the complexity of what goes on under the hood in terms of data will be far more sophisticated, and will take place through all kinds of channels, such as TV. It may well be that people will become so cynical about the advertising industry that it will hurt the entire business. The industry has to take the long view rather than a myopic one.
How is data-targeted online advertising changing the media industry?
The nature of publishing is dramatically transforming, and not all for the good. The historical church-and-state barrier that we've had for 70 or 80 years is beginning to disappear in both print and online. This new media planning and buying environment is changing the whole system, and advertisers and media companies have to look at this. It's dangerous to keep going down this road. For example, content farms are already tailoring their output around the topics that get the most attention from advertisers. Some of the freelancers working for those companies probably make deals on the side to mention certain brands, too, either with or without the knowledge of the company itself.
You've talked before about hyper-targeted advertising having the ability to narrow people's outlook on the world. What do you mean by that?
We're only beginning to see this happening; we're not at a point where this is totally the case. As we see an increasing persistence of data and data accumulation across different platforms, we start to see this notion of certain people getting ads and discounts based on the reputations they've established. Over time these reputations will lead to some people getting drastically different ads than others, for example for lower-end products versus higher ones. But that will eventually spill over into content, too, such as news and entertainment agendas. The Holy Grail for marketers is tracking a user from the top of the funnel all the way down until they swipe their credit card. If you can start tracking people like that and trace a purchase all the way back to click-throughs on news stories, it doesn't take a whole lot of thinking to say let's change the content to maximize the opportunity for that person to click. Then they're getting served content based on their spending habits.
So what issues does the industry need to confront?
I don't have anything against target marketing or behavioral targeting. My concern is how does public interact with that. To what extent are people going to have ability to understand what data are collected from them and exactly where they come from and how it works? The social implications for media and advertisers are important, too. Our grandchildren may be far more wary than we would like them to be about sharing their data or engaging with certain media if they feel they're being typed and tagged and tracked everywhere they go. These are issues the industry has to confront, not just around privacy, but how advertisers relate to the media.
https://digiday.com/?p=6863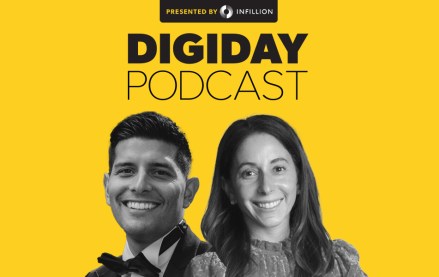 September 26, 2023 • 3 min read
In a live recording during the Digiday Publishing Summit, the news executives called for more nuanced conversations with advertisers around their brand safety concerns.
September 26, 2023 • 4 min read
After investing in one generative AI startup and suing another, the company will let customers create images on its website and an API.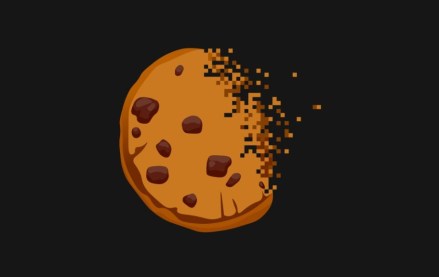 September 25, 2023 • 1 min read
During the Digiday Publishing Summit, execs from companies including Condé Nast, Dotdash Meredith and Thomson Reuters assessed the industry's readiness.