In addition to aggregating more than 350 daily deals, Monster Offers has been collecting data on the burgeoning daily deals industry since its beginning. And that puts Monster Offers CEO Paul Gain in a very good position to give his thoughts about the direction in which the industry is headed and what will happen when it gets there.
How big a problem is inbox clutter? Are open rates declining? 
Open rates are up, particularly on mobile. But conversion rates are down. People aren't really buying the deals. We see that people are looking toward the aggregation model. More people are opening deals when they come through aggregation sites. People are actually turning off the independent sites, even the Groupons and the LivingSocials, and signing up for aggregators, where they can tailor the deals they receive by their likes and their location. They want only the deals they are most interested in coming to their mailbox.
Are we approaching deal fatigue?
There are really three kinds of deal fatigue: consumer fatigue, merchant fatigue and publisher fatigue. Consumers are tired of dozens of offers that aren't tailored to their preferences. Publishers want their data in front of you every single day. But after a while consumers stop seeing them. Like the ads on Yahoo or Google. You see them on the side there, but you don't really see them. Consumers see the email in their in boxes, but they don't really see them. Individual publishers send everybody the same email everyday. Aggregators do a better job of tailoring deals so that if there is no deal that day that matches your preferences, then you won't get an email. Consumers need to feel that the deal is worth their while. Just as important, merchants are getting tired. When Groupon first launched, merchants said, "that sounds interesting." Now they are getting bombarded. Groupon has a big backlog of merchants interested in working with them. Once Groupon runs a deal with a merchant, it's on to the next merchant. If a merchant has already run with Groupon and had a good experience, then Groupon has essentially created an opportunity for other publishers to work with that merchant. On the publishers' side, there are 500 plus sites that have to find deals. Some of these sites just can't produce a deal everyday. What we have found works for publishers is to get as local as they can. Because that's not where the Groupons and the LivingSocials do best.
What's the biggest threat to Groupon? 
For the most part, the best deals sites are the ones associated with local newspapers. Newspapers have the feet in the street, access to good quality deals through the relationships they have with advertisers. And the merchants have a comfort level; they know who to call for help. And Groupon can get in its own way. They have this whole secret sauce they've developed. They have a deal of the day and it's usually a pretty darn good deal. They have clever copy and a huge email list. But they have these side deals. And those are all about volume. The quality of the side deals isn't really that great, and if you look at the metrics, they are not generating a lot of revenue on each; they are just doing lots of volume. It dilutes the quality of the deal. Several hundred deals per day are through Groupon, but that is still a small percentage of the total number of deals offered each day. People aren't loyal to Groupon. They are loyal to good deals. You have to make it easy. One-click payment is key. And I don't think that Groupon has any real leg up when it comes to ease of redemption.
How will mobile figure into the future of deals? 
Mobile open rates are going through the roof. Some deals draw 30-to-60-plus percent open rates. The problem is once you go to open the deal, the wow factor is gone. You're passed off to an html browser, and you have to put in your credit card. The payment and redemption piece on mobile needs to be simpler.  But there's no question that mobile is the future.
Why has the business caught on in this way?
It's really the perfect storm of a weakened economy — so people are looking to spend less — combined with the growth of Facebook and Twitter. Without social networking, this whole industry wouldn't even exist. Facebook is literally what helped get Groupon on the map. The whole social nature of Facebook and Twitter helped the industry to take off so fast. If you want to see whose doing the best job of creating deal momentum on the smaller sites, look at the Facebook pages.
https://digiday.com/?p=4069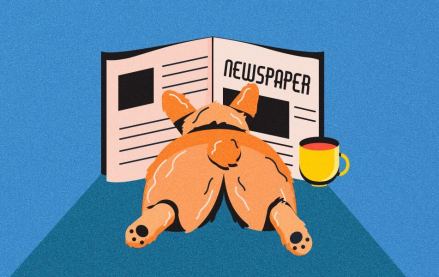 November 30, 2023 • 4 min read
Digiday+ Research found that publishers' programmatic ad revenue didn't quite live up to expectations this year, but they still see it as a growth area.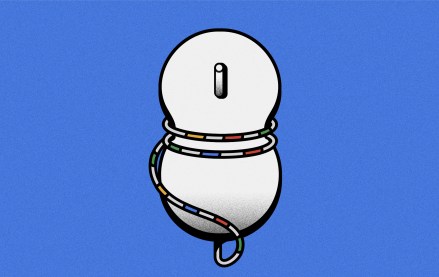 November 30, 2023 • 13 min read
For a couple of publishers, referrals from Google are down upwards of 60%.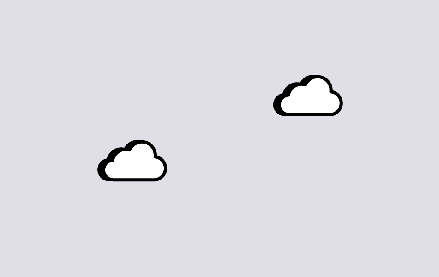 November 29, 2023 • 6 min read
Reducing carbon emissions from the digital ad ecosystem is an important priority, but various players are skeptical that much can — and is — being done to practice sustainability.