When Andrew Niemira found himself working on comedy projects far outside the realm of his day-to-day gig as an account manager at Havas WorldWide New York, he slowly realized that he had to make a change.
He didn't want to leave the agency, but he knew that his jokes and pun-filled reports would be a better fit in the creative department. After talking to friends and coworkers, he approached his boss and made his case. A year later, he was a junior copywriter on the Dos Equis account.
Whether you're an account manager who dreams of writing copy or a creative who longs to close major sales deals, there's a smart way to go about switching departments. Here are six things to keep in mind as you go about a department change.
Position your switch as an opportunity for company growth — even if your voice shakes.
Talk up hard skills like research, strategy or analytics and apply them to areas where the company should expand into. Aaron Harvey, founding partner and creative director at advertising agency Ready Set Rocket, said to identify opportunities for company growth and present yourself as the person to make it happen using these skills.
Understand management's perspective …
You might be raring to go, but management needs to make sure that your switch makes sense for the company's trajectory. Sometimes, employees don't understand the "why" of management decisions. Instead, strive to "understand the perspective of each department before you decide where you may or may not be a good fit," said Harvey. Those wishing to make a move need to recognize that it's management's decision in the end, not yours.
… So be patient.
If management approves your switch, don't be disappointed if you're not updating your business cards right away. "My transition process took a little over a year from when I first spoke with my bosses about it," said Niemira. It won't happen overnight, and this is the rule rather than the exception.
In the meantime, don't slack off.
Before the decision comes through — and especially during the transition period — don't shirk your regular duties. "Slacking off will only put you at odds with the people who can help you get where you want to go," said Ellie Brzezenszki, media planner turned junior creative at Havas Chicago on the Hefty. 
When the change happens, worrying about "hurting feelings" is natural, but unfounded.
When you're working long hours with the same people day after day, it's natural to view your team as your family. "A platoon is probably a better analogy," said Brzezenski. Your perception of your own value "becomes a weight," according to Harvey, that keeps valued employees from approaching their managers. For Niemira, it was simple: "I didn't want to leave account management because of anything they did – I just wanted to be a copywriter. It was quite literally an, 'it's not you, it's me' situation."
If you can make the switch, great — but the real challenges are ahead of you.
Congratulations! You're finally where you want to be, but the real challenges are just beginning. Niemira found that doing double duty as an account manager and as a junior creative was the toughest part of the change, but the promise of the switch got him through.
Brzezenski's new schedule took some getting used to: "Media is pretty regimented – you come and go at roughly the same time each day – but as a creative my schedule and workload changes constantly." Dealing with doubt is also common: "There were times where things were said that I wondered if I was being tested or had made a mistake," says Sheanan Bond, director of office services at Huge, who started as a creative at Ashay Media Group.
But all agree that the change was for the best. Bond adds, "People might think you're crazy and perhaps you are. But in the end, you are entitled to be happy, and if that means a major change, then so be it."
So there you have it. Make your case by demonstrating hard skills in an area where your company can really grow, and be patient, because if you can switch, the hardest part is around the corner.
However, if you think you need a new change of scene altogether, check out the Digiday Career Fair in New York City on Oct. 1. Submit your resume by Sept. 24 for consideration by companies like Ogilvy Public Relations, BounceExchange, and PureWow.
https://digiday.com/?p=135536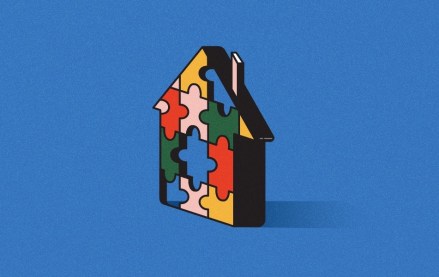 September 22, 2023 • 4 min read
Apartment Therapy's president Riva Syrop took the stage at the Digiday Publishing Summit to discuss the convergence of commerce and sponsorship revenue within its Small/Cool event.
September 22, 2023 • 4 min read
Media execs took stage at the Digiday Publishing Summit to discuss the growing importance of ROI in ad campaigns this year.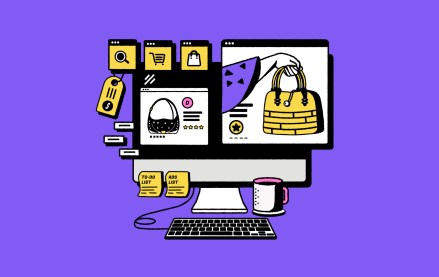 September 22, 2023 • 4 min read
CEO Satya Nadella said AI assistants will be as ubiquitous as PCs and will help users navigate across apps, operating systems and devices.