How Swiss news publisher NZZ uses newsletters to increase paid subscriptions
April 9, 2019 • 4 min read
•
•
Swiss news publisher Neue Zürcher Zeitung is betting on email newsletters as one of the most effective ways to drive registrations and, ultimately, subscribers so it can hit its goal of 200,000 paying readers by 2022.
The 200-year-old German-language publisher currently has 21 email newsletters, around half of which are weekly and half of which are daily. The most popular newsletter, its daily briefing, has grown to almost 250,000 readers. According to the publisher, this newsletter accounts for around 8% of the traffic to its site in the morning. The open rate on average is above 30%, beating the MailChimp benchmark for media newsletters of 22%. 
At the end of 2018, the publisher had 156,000 subscribers, 39,000 are digital-only subscribers. NZZ has over 600,000 registered users. Overall subscriptions grew by 4% last year, and digital-only subscriptions grew by 59%. But the goal is to get to 200,000 subscribers by 2022, with more than 50% of these digital only.
The publisher has a data science team of nine people working on propensity models. A recent analysis looking at all registered users over the last eight months found that those who had signed up to two or more newsletters have the highest subscription conversion rate.
Section newsletters such as "Economics" or "Digital" work best to convert people and have an audience size of 25,000 and 15,0000, respectively. During that eight-month time frame, the top newsletters had a subscriber conversion rate of less than 10%. Lifestyle newsletters have the lowest conversion rates, according to the publisher. It also found that there is a positive correlation between the number of newsletters users subscribe to and their engagement score, which is measured using criteria like recency, frequency and volume of articles read per visit to calculate a propensity to subscribe.
"Newsletters are one of the most important tools to drive registrations; we're giving readers incentives," said Daniel Ammann, head of portfolio management, NZZ. Primarily, NZZ views newsletters as a conversion tool, so they are available to all registered users, although there are a couple of exceptions for very niche topics.
The publisher doesn't have a limit to launching more newsletters. If there's a cohort it's looking to reach, it will design a product for it. NZZ's readership is 65% male. To try and attract more female readers, the publisher launched a newsletter aimed at younger female readers called "NZZ Personally," last month. Each week, four female NZZ journalists select a range of stories they enjoyed the most and inform the reader why. Often, these cover a wider range of topics beyond finance and economics that are typical for NZZ and its suite of newsletters.
Another recently launched newsletter that caters to students is personalized based on user behavior and other factors. For students, NZZ compares the personalized feeds for that group and sends the top-10 articles to students, all of whom were signed up by default to this newsletter when it launched. Typically, said Ammann, signing people up automatically works for topics-based newsletters like its wine and travel newsletters. According to the publisher, there were no negative reactions from people who were signed up automatically, although some people unsubscribed.
Since last summer NZZ's algorithm calculates daily each registered users' propensity to subscribe so the publisher can adapt tests. The algorithm takes in hundreds of different criteria like recency, frequency and volume of articles read per visit and how many newsletters they read to calculate the score. The publisher is still experimenting with how to best use the propensity score with its paywall. For one experiment, it's showing readers with a propensity score in the top 20% the payment prompt on their next visit rather than later on. According to the publisher, this has helped increase conversion by more than 80%.
For Ammann and his team of four in total, the goal over the next few months is acquiring subscribers while managing churn, as digital subscribers have monthly subscriptions so have a shorter customer life cycle. It also needs to drive more revenue per digital-only subscribers, who pay less than those who have the print and digital subscription, through selling ancillary products. The publisher is planning to launch more pop-up newsletters around key events like the Swiss federal election this October.
Like other publishers figuring out their paid content strategy, NZZ has experimented with different paid models. It introduced a registration wall in 2012 to get a better understanding of its readers and to explore the effectiveness of email newsletters as a vehicle to convert readers. It has been developing machine learning algorithms to create personalized paywalls.
"We have to make it user-friendly; the customer experience has to be good," he said. "We need to improve the overview on how many newsletters there are so people can easily find the ones that are right for them. This is not perfect yet; we can improve."
https://digiday.com/?p=329353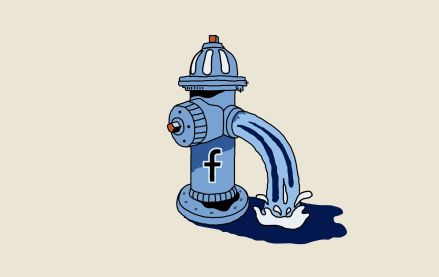 October 4, 2023 • 5 min read
•
•
Publishers are still feeling the effects of a change Facebook made in May that caused a steep decline in referral traffic. Nearly four months later, publishers aren't sure when — or if — that traffic will come back.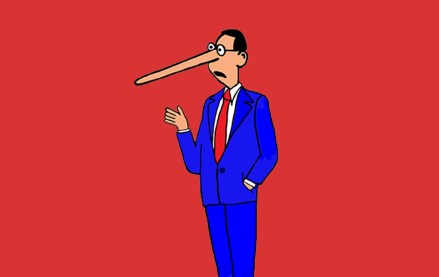 October 3, 2023 • 7 min read
•
•
A new definition for MFAs is available but the vague nature of the guidelines is leading to a lack of standards that might prevent adoption.
October 2, 2023 • 1 min read
•
•
The publishers who attended DPS were focused on the potential upsides of applying the technology to their operations while guarding against the downsides.