Swarovski's Henrik Schulte: Amazon is 'heavily' taking market share from Google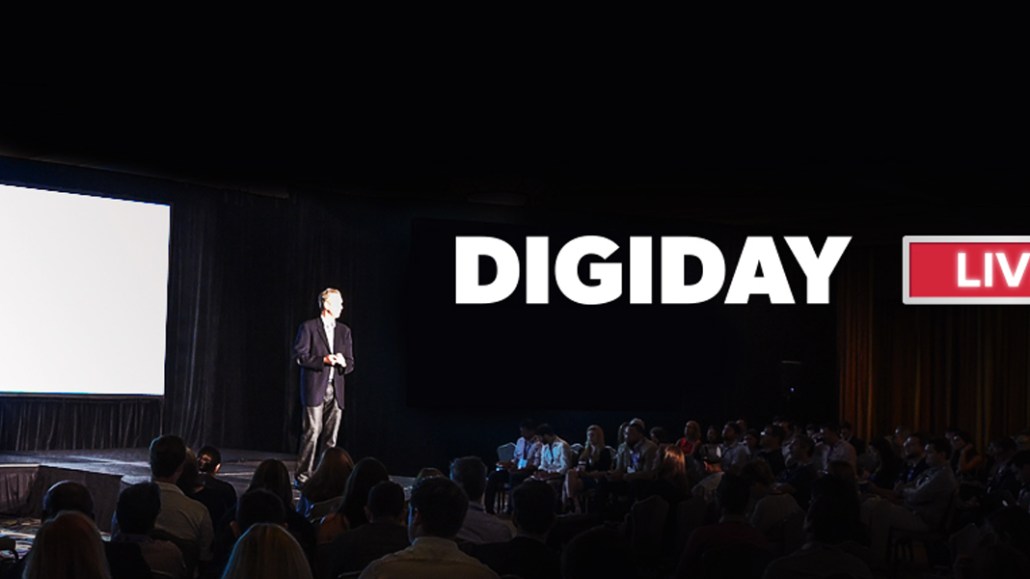 Subscribe: iTunes | Stitcher | RSS | Anchor
Brands are increasingly concerned with ad dollars being wasted in the supply chain.
Swarovski's material group manager for media and digital Henrik Schulte is now exploring alternative payment agreements to paying a fee on the media investment as a way to fix the problem.
"The first is the approach of using software as a service to brands or advertisers," said Schulte at the Digiday Brand Summit held in Monaco in November 2018. "There is an advantage for DSPs. There's a fixed monthly or yearly fee and fix revenue. The income of the DSP is not linked to the investment they take. The advertisers generate economies of scale. It gets cheaper to use the tech as you spend more. With the commission approach, you don't. The second approach is a fee that remunerates the auction once. This would mean incentivizing transaction and not by investment taken into the supply chain."
Schulte explores the interactions with supply chains, the emergence of Amazon and more. Edited highlights below.
The world of programmatic in numbers.
"The moving parts of a supply chain have become smaller, which makes the engine today difficult to understand and harder to grasp. If the engine breaks down, you'll have a tough time to quickly diagnose what went wrong. The World Federation of Advertisers revealed a charter which touched on transparency. It's of importance to many brands. The category of the market we operate in is very sizable and growing at a double-digit rate, predominantly driven by programmatic, digital and video. So it sees a lot of investments from brands. In fact, 67 percent of this investment is already traded in programmatic."
Amazon is a viable third force.
"The reality taking into effect since 2013 is that sooner or later, this massive supply chain would consolidate. While there are many players in the supply chain, two brands, in particular, are taking around 60 percent of the share. That's the duopoly. The third-walled garden, Amazon, is heavily taking shares from publishers and Google as a lot of search is starting on the Amazon platform. This is an advertising business that didn't exist before."
Negotiate the elements of the supply chain.
"There are many players in the supply chain to take the message to a customer. Who is taking what part of the share? The WFA has estimated that about 40 percent of any Euro invested would make it to the publisher. We still need a lot of RoI to make up for that 60 percent that was consumed within the supply chain. The statistics vary from nine percent to 22 percent in terms of fraudulent inventory and an average of 47.5 percent in viewability. That doesn't leave a lot to be seen by the consumer. Speak to your consumer team because there are things to negotiate. There need not be a race to the bottom. If people in the supply chain don't get paid, they'll disappear. Explore if all of your media investment is necessary. Can first-party data be utilized more? It's a bigger focus point with GDPR."
Moving away from the commissioned approach for tech.
"Let's envision we are buying media inventory on a premium publisher and on a blog, which are both relevant with slight price differences. They both continue to our growth and revenue. Let's assume 10 percent DSP fee, for every 1000 impressions I trade, for Vogue, I would pay six euros in DSP fee and 50 cents for the blog. The difference here is about 12 times the difference when we look at the bid level. If I want to optimize my spend, this model is driving me towards cheaper inventory. If you think about the commissioned approach for tech, that is paying a fee on the media you invest on a computer doing an interaction, is maybe not the best way."
https://digiday.com/?p=319074