Stylist is seeing a traffic boon from Apple News
January 19, 2018 • 3 min read
Publishers are nervously fretting about what will make up for anticipated declines in Facebook traffic. Apple News is unlikely to do that on its own, but some publishers are seeing promising returns. Women-focused title Stylist has only published to Apple News for a week, but it's turning into the publisher's most engaged platform. Readers of Stylist's Apple News content spend on average 40 seconds with each article, the same dwell time as on Stylist's own mobile site, according to the publisher.
News brands tend to fare better on Apple News than lifestyle publishers, partly because Apple News tends to surface stories about what's happening in the world today. But after seeing engagement with the limited content Stylist originally published to Apple News, the platform approached the title's parent company, Shortlist Media, last month to deepen the partnership and publish all Stylist content to Apple News.
Since then, Stylist's Apple News content has had 150,000 unique users, a small but engaged group. A story on the claims against Aziz Ansari had an average read time of 1 minute and 56 seconds, and a piece on Chrissy Teigen's response to Ivanka Trump's #TimesUp tweet had 70,000 uniques.
"Apple was proactive and determined to make sure we had a voice on the platform," said Owen Wyatt, managing director at Shortlist Media. "They were keen to reach women and saw Stylist as a vehicle to do that."
Publishers are wary of relying on one platform for audience, even if referral traffic is seductive. Working with Apple News has been easier than working with other platforms, according to Stylist.
Media companies can publish content to Apple News with relatively little effort. To be a fully integrated partner — what Apple calls an Apple News Format partner — requires a couple weeks of development work from the publisher. As an Apple News Format partner, Stylist says it has broader customization options for typography and layout, but, more important, it gets access to more audience data. Stylist receives data from Apple News on shares, follows, reader demographics, article likes, saves, total views, reach, unique visitors and average read time.
"I'm not looking at the data and wanting more," said Wyatt. "There's a resource cost for Apple, but they make it easy to [access data] on its platform." Of course, whether Apple News will be able to continue this level of service as it grows its partners is a key question.
Apple seems to have an interest Stylist's cover stories, too. In February, to mark the centenary of women's suffrage in the U.K., the publisher will style its site in sepia, giving it an aged look; Apple is exploring how to reflect this in Apple News.
"We've had very human conversations with Apple," said Lisa Smosarski, editor for Stylist. "On Apple News, we can embrace our brand, rather than dilute it."
While publishers have generally found Apple News useful for driving traffic, monetization through ads on the platform has been underwhelming. Apple's commitment to ad-driven media models has been questioned, and it's handed over Apple News ad sales to NBCUniversal in the U.S. and The Telegraph in the U.K. Wyatt said Stylist is having encouraging and open conversations with Apple News about branded content on the platform, but it's not yet making money from the platform.
"They have absolute clarity on ad-funded media; that makes conversations more straightforward," said Wyatt. "It feels like a tech platform is empowering us. Sometimes with tech platforms it feels like you're screaming in the dark."
https://digiday.com/?p=272232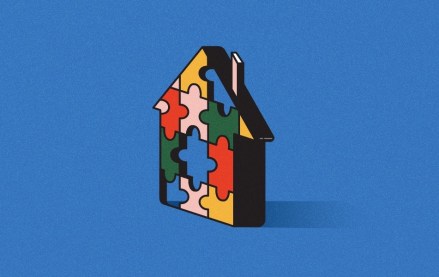 September 22, 2023 • 4 min read
Apartment Therapy's president Riva Syrop took the stage at the Digiday Publishing Summit to discuss the convergence of commerce and sponsorship revenue within its Small/Cool event.
September 22, 2023 • 4 min read
Media execs took stage at the Digiday Publishing Summit to discuss the growing importance of ROI in ad campaigns this year.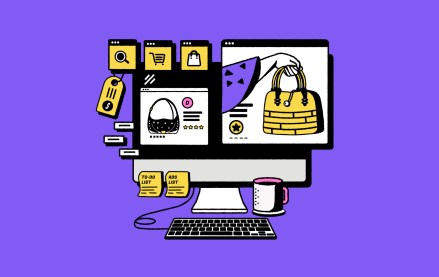 September 22, 2023 • 4 min read
CEO Satya Nadella said AI assistants will be as ubiquitous as PCs and will help users navigate across apps, operating systems and devices.