'Stay ahead of regulations': Publishers question Google's motives in paying for news
June 26, 2020 • 5 min read
•
•
Google has made an about face in offering to license news content from publishers, after saying in September last year it would not strike such deals in France. One way of understanding the reasoning behind the change is to look at the regulation profile of where it's running the project (and with whom) — and where it's not.
In a blog post Thursday, Google said it's starting the initiative — paying publishers to display news — in three countries: Australia, Germany and Brazil — but hasn't explained why those three in particular. Google is in talks with more publishers in about half a dozen other countries. 
Australia's treasurer has ordered a mandatory code of conduct for tech platforms to pay for news after Google and Facebook rejected the initial annual bill of $600 million. Germany's publishers and regulators have a long track record of being combative with U.S. tech platforms. And talk of Google paying publishers in France has been quiet for several months, suggesting negotiations are ongoing, hit a snag or too soon to reveal. Brazil seems like the outlier, according to sources, but in 2012 news publishers in Brazil boycotted Google News.
Writing a check to publishers in regions where it's feeling the heat from regulators for not paying publishers buys some goodwill, according to sources. Google's responded to comment saying it recognized it needed to do more for publishers and is keen to expand the project but could not be more specific.
"It feels like this is an attempt to stay ahead of regulations," said a U.K. publishing executive who first heard about the initiative by reading the announcement.
Google paying for news is broadly a good development for publishers. But, like with all platform-publisher relations, there is wariness from previous battles and a healthy dose of cynicism.
"I would call it just another stunt on Google's part to camouflage their massive grip of the market and their de facto monopoly," said a second publishing executive, referring to the timing of the announcement when it's facing pressure from regulators in France and Australia and the fact that Google has already disclosed the ad tech fees it charges already this week. Google's opaque fees are attracting attention from U.S. regulators, so appearing transparent and willing is a good look for the tech company.
So far, initial publishers include Australian local publishing group Solstice Media; Germany's Spiegel Group; and Brazilian media company Diarios Associados. Google is currently engaged in discussions with more partners.
Industry experts note it's a strange trio of debuts. Absent is Rupert Murdoch's News Corp, which is heavily negotiating directly in Australia. German media group Axel Springer is a staunch supporter of the Publisher's Right, a European directive which gives media businesses more bargaining power over how their content is used in the digital ecosystem.
"It is true that Google's current proposal appears to support publishing houses by licensing content," said an Axel Springer rep. "On a closer look, however, it has the potential to restrict media diversity, as Google will retain control over which publishers are entered into agreements with. A company that is clearly dominant, with a market share of almost 98% in mobile search in Germany, should not have such power."
"We don't know how comprehensive this licensing scheme will be yet. It should be open to all publishers who wish to license their content," agreed Angela Mills-Wade, executive director of the European Publishers Council which, along with other publisher trade bodies, backs the Publisher's Right.
Publishers reading about the announcement from the blog post, and those in discussions with Google for the initiative, comment on the lack of detail and carefully worded announcement.
"Where available, Google will also offer to pay for free access for users to read paywalled articles on a publisher's site," reads the post.
"If I'm being really cynical, does that mean the content stays on the publisher's site, or is it 'give us the content, let us host it and this is a syndication deal'? Let's get a bit more detail and call it for what it is," said the first publisher, referring to Google's Accelerated Mobile Pages, which Google touted would make publishers' sites faster but was built on its own platform.
The post also said publishers will be able to "monetize their content through an enhanced storytelling experience that lets people go deeper into more complex stories, stay informed and be exposed to a world of different issues and interests." The details of this product are still being worked on, according to people familiar with the matter.
Ultimately, publishers might be happy to work with Google depending on the terms. Those with weaker brands and less diversified revenue streams will likely welcome any extra help from tech platforms. Google has scale and deep pockets and sends people to news sites over 24 billion times a month and is launching a $300 million commitment to help build a more sustainable future for news via programs.
"Google uses competition regulation to its advantage," said the first publisher. It's the biggest dominant monopoly in town and publishers cannot say to one another what their terms are. To actually get a sense, in a black and white number, of the value of news to Google will be very interesting for publishers to see."
This article was updated to include the response from Google.
https://digiday.com/?p=371067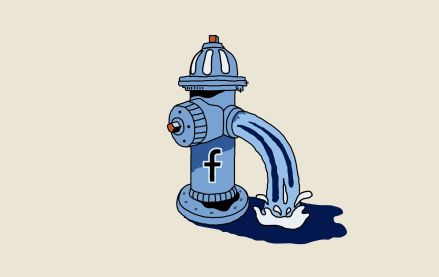 October 4, 2023 • 5 min read
•
•
Publishers are still feeling the effects of a change Facebook made in May that caused a steep decline in referral traffic. Nearly four months later, publishers aren't sure when — or if — that traffic will come back.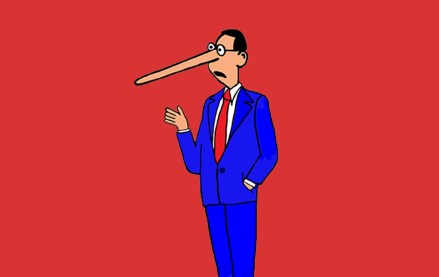 October 3, 2023 • 7 min read
•
•
A new definition for MFAs is available but the vague nature of the guidelines is leading to a lack of standards that might prevent adoption.
October 2, 2023 • 1 min read
•
•
The publishers who attended DPS were focused on the potential upsides of applying the technology to their operations while guarding against the downsides.