As sports gambling becomes more mainstream, publishers place their own bets
September 9, 2019 • 7 min read
•
•
When it comes to editorial coverage, the sports betting market is already getting crowded. Over the years, many sports publishers, including Bleacher Report, ESPN and Sports Illustrated, have established content verticals dedicated to sports betting, and in 2017 The Chernin Group formed a new sports media company, The Action Network, dedicated to covering sports betting.
But the action is no longer simply in the coverage, and publishers are entering the sports betting business themselves, spurred by the Supreme Court overturning a ban on sports betting outside of Nevada in May 2018 and New Jersey legalizing that business a month later.
In the past week, Fox Sports and theScore have each rolled out their own sports betting apps. Meanwhile, Barstool Sports has debuted a standalone site, Barstool Bets, that offers free-to-play contests with cash prizes in lieu of actual wagering, and Vox Media has launched a sports betting publication with DraftKings called DraftKings Nation.
For publishers like theScore, entering the sports betting business is a logical extension of their coverage of sports betting, which was itself — and similar to fantasy sports — a logical extension of their traditional sports coverage. Of the four to five million people that use theScore's flagship, non-betting app each month, roughly half of those people bet on sports, according to Levy who cited third-party research for the statistic. A spokesperson for theScore declined to share that research with Digiday, including the name of the company that conducted the study and its methodology.
In the past, people would read articles or watch videos on these publishers' properties that would inform the bets they make elsewhere. But with sports betting becoming more widely legal, publishers can close that gap — and turn this into a revenue stream for themselves. "Our whole philosophy is if we do it right and give people an opportunity to bet within theScore, they're not going to go elsewhere," said John Levy, CEO of theScore.
Furthermore, as more people across the U.S. gain legal access to sports gambling, that is likely to grow the audience of people interested in articles and videos that will help them decide how to place their bets, and that content could in turn help to convert non-bettors into bettors. That is motivating not only media companies to enter the sports betting industry but also sports betting platforms like DraftKings to enter the media industry. "The more engrossed and knowledgeable fans are within our industry, the more likely they are to participate, succeed and return to our products," said DraftKings chief business officer Ezra Kucharz in an emailed statement.
Sports publishers and sports betting platforms have reason to believe that the combination of content and gambling could help with audience growth and retention. Seventy percent of people in the U.S. said they are more likely to watch a game if they bet on it, according to a survey by the Seton Hall Sports Poll published in November 2018.
These companies in the U.S. are seizing an opportunity that appears to have been passed up by their counterparts in the U.K. where sports betting is a more mature market. "In the U.K., there was never really a move from the broadcasters to get into sports betting because it's so heavily regulated," said Sam Yardley, svp of consulting at WPP-owned sports marketing agency Two Circles. That left control of the market to the betting operators, but without much differentiation among those companies, the betting operators have struggled with customer retention, he said.
"Gambling in itself is obviously a big money-maker, but gambling alongside content is where the direction of travel is going and where the huge opportunity is," said Yardley.
Placing different bets
Sports publishers are seizing that opportunity in different ways. While Fox Sports and theScore chose to launch their own apps for people to place bets, Vox Media opted to create a sports betting publication with a company that has its own sports betting app in DraftKings. Vox Media didn't look to create its own sports betting app because of the extra work required to enter an industry outside of its core competency, said Vox Media COO Trei Brundrett. "We think the fastest way to grab market share and to serve customers really well is to do what we're both good at," he said. Vox Media is in the process of putting together an editorial team for DraftKings Nation, and that team will include longtime SB Nation editor David Fucillo who will serve as the editor for DraftKings Nation's NFL content.
Vox Media will make money from DraftKings Nation by sharing revenue with DraftKings from the ads that the two companies sell on the site. Given that DraftKings already sells ads, including branded games, on its own properties, DraftKing's involvement in ad sales could help the companies to overcome a potential hurdle in winning over non-endemic advertisers who may be uncomfortable being associated with gambling, which most states have yet to legalize. "The brands that will get involved with direct buys around sports gambling will be fairly few and far between," said Yardley.
While Yardley asserted that companies already in the sports betting industry would be the more likely direct advertisers, he acknowledged that other types of advertisers may be willing to advertise against sports betting-related content when buying ads programmatically on the open exchange because those advertisers are more concerned with the audience they want to reach than the context in which they reach them.
TheScore is not concerning itself with using its foray into sports betting to grow its advertising business at the moment. TheScore Bet does not carry ads, and the publisher is still determining how it may use its foray into sports betting to grow its advertising business, said John Levy, CEO of theScore. "We think [sports betting revenue] is going to dwarf the revenues that we could otherwise generate from the core app with our advertising revenues," he said.
High stakes
Given the gambling money already flowing into New Jersey alone, Levy's high hopes are not unfounded. From the start of 2019 until the end of July, people have wagered $1.8 billion in online sports betting in New Jersey, according to the state's Division of Gaming Enforcement. And in May 2019 alone people bet more money on sports in New Jersey than in Nevada when including offline sports betting.
Companies like theScore generate revenue from their betting apps by taking a percentage of the money that people spend by placing their bets. Called the "net gaming revenue," this percentage varies according to the type of bet and can range from less than 5% to upwards of 12%, according to Levy. Wagers that involve multiple bets, such as parlays, and in-game gambles provide higher margins, he said.
However, vying for that gambling revenue costs time and money, as Brundrett implied. Fox Sports spent $236 million to invest in gaming company The Stars Group, which created the Fox Bet app that launched on September 1. A spokesperson for theScore declined to say how much money the publisher has spent in developing its sports betting app, which it built with sports betting tech provider Bet.works.
In addition to the financial costs, there is the work required to enter the online sports betting market. In the U.S. companies must partner with an offline gaming operator in order to offer online sports betting; theScore is working with Monmouth Park Racetrack in New Jersey and Penn National Gaming to gain access to 11 other states that have legalized sports betting. After a deal is struck with an offline gaming operator, companies have to apply for gaming licenses for each state in which they want to operate, which was a months-long process for the Score. And all of that is only to enter the sports betting market, where publishers face entrenched players such as DraftKings and FanDuel as well as casinos and other sportsbooks.
TheScore is running TV, radio and out-of-home ads in New Jersey to promote theScore Bet but does not plan to "flood the market" with a marketing campaign to promote the app, said Levy. He declined to say how much money the publisher is spending to advertise the app.
Instead, publishers like theScore are betting on their media properties giving them an edge in attracting bettors to their apps. For example, theScore has connected the betting app to its main app. People are able to track wagers placed on theScore Bet within the main app with an option to enable live bet tracking, and some articles and videos in the main app include links to theScore Bet. "The experience we're driving toward is a really a single experience," said Levy.
https://digiday.com/?p=345543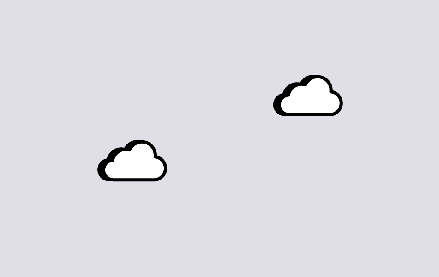 November 29, 2023 • 6 min read
Reducing carbon emissions from the digital ad ecosystem is an important priority, but various players are skeptical that much can — and is — being done to practice sustainability.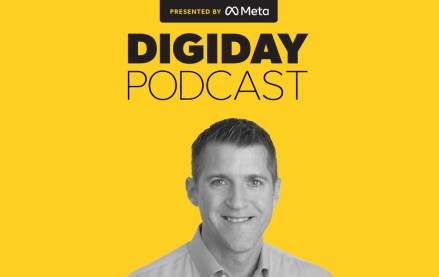 November 28, 2023 • 4 min read
Google's vp of global ads is confident that cookies will be gone from Chrome by the end of next year, despite all the challenges currently facing the ad market.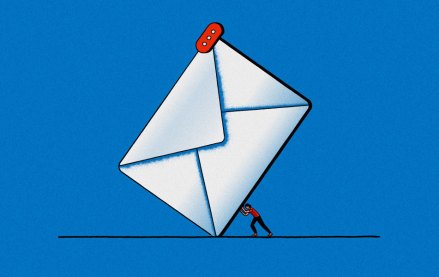 November 28, 2023 • 6 min read
Some email newsletter platforms' click-through rates are actually click-to-open rates, which are measured against the number of emails opened rather than the emails sent. But buyers seem to prefer it that way.