This is the third installment in a series that will profile four young executives rethinking the publishing business. This series is sponsored by Sonobi, the first and only digital advertising platform created by digital publishers for publishers.

---
One recent day at work, BuzzFeed senior editor Katie Notopoulos was stopped in her tracks by a photo. An Instagram user who goes by humaidalbuqaish, whom a friend had discovered, posted a snapshot of himself posing with a lion. A few clicks later, she realized that he has more than one big cat, and that – shockingly – there were others on Instagram just like him. By clicking through his followers and commenters, Notopoulos soon discovered a whole community of rich Middle Eastern dudes with lions and tigers. Oh my. Her big cat find ultimately became a BuzzFeed story, "The Rich Guys With Lions on Instagram," which has gotten more than 430,600 views in a little over a week.
"I love something like that that's not even Internet-y; it's just a weird life thing, and we only know about it because of Instagram," she said during an interview in the "Winston Bananas" conference room – all of the media company's conference rooms are named after Internet-famous cats. (Just click the link if you haven't heard of Winston yet. We'll wait.)
Notopoulos, who is a 32-year-old Boston native, has a knack for being the first to find Web phenomena and ephemera. It is a skill that has resulted in pieces about a furry convention in Pittsburgh, the "Atheist Bronie Dubstep" and the "Weird Twitter" subculture. 

"I just come across the weirdest stuff and then have to follow it to its awful logical conclusion," said Notopoulos, half joking.
Her compulsion to go down the Web's many rabbit holes is also behind her numerous funny single-topic blogs."Sorry I Missed Your Party," one of her pre-BuzzFeed blogs, features pictures from Flickr of random people's lame parties. More recently, her viral hit "Marina Abramovic Made Me Cry," cataloged photographs of people who teared up while sitting across from Abramovic during her recent performance art piece at MoMA.
Her compulsion is also exactly what landed her the gig at BuzzFeed – and makes her a standout voice on a diverse editorial team.
"I'm not sure anyone understands why the Internet is the way it is quite as well as Katie," said John Herrman,  tech editor at BuzzFeed. "It's like she has a whole separate set of secret Jungian Internet archetypes in her head, or some sort of extra sense that most people can't conceive of."
It's this natural instinct about how to approach Web culture and a knack for seeking out its quirks and kinks that makes Notopoulos a unique part of the BuzzFeed team.
Seriously silly
Notopoulus came to BuzzFeed in 2012 around the time that the viral content juggernaut was beefing up its editorial staff. It had recently hired editor-in-chief Ben Smith from Politico, among other serious reporters. BuzzFeed had taken note of Notopoulus' many funny blogs and brought her on because, as she put it, "they needed some more silly people too."
Before BuzzFeed, she had been working at a Warner Brothers e-commerce site. It was during that time that she really became interested in the Web and its weird pockets.
"I had been working for a website, so I was familiar with how people use the Internet, but it was sort of fun to mess around on my own free time on places like 4chan and Flickr and just search around for things," said Notopoulus.
It was her love of searching around Flickr, for example, that spawned the idea for her "Sorry I Missed Your Party" blog. As Notopoulus explained, she and her friends used to pepper their emails with links to Flickr images. For example, when sending email to her friends about meeting for lunch, she might link the word "lunch" to a Flickr image of a clown eating a sandwich. One thing lead to another, and soon she came up with the idea of a blog or the most ridiculous pictures of weird people's parties that she'd found on Flickr.
"I feel like it's the biggest tragedy of our time that Flickr doesn't really exist anymore — it does, but I miss its heyday," said Notopoulus. "I get really sentimental about it. You turn off [Flickr's] SafeSearch, and all of a sudden, it's a whole crazy world out there."
Sharing is caring
Notopoulus still keeps tabs on certain people and institutions on Flickr for her BuzzFeed stories, like libraries and archives, which still regularly update. But Notopoulus knows full well – probably better than most – that the Internet is ever-changing, and the way that people present themselves online and consume content is evolving too. These days, she starts her day by checking Twitter to find out the hot topic of the day and pokes around reddit.
"There's been a large shift in how people are treating their self-expression online," said Notopoulus. "Things used to be so much more focused on your profile; people used to have MySpace profiles where they'd list 100 different bands they like — I can't imagine anyone doing that anymore."
As Notopoulus sees it, BuzzFeed has come at the perfect time to take advantage of this shift. While early on, BuzzFeed relied on an algorithm to predict how viral a piece of Web content may end up going, today it is dependent on the more human touch of its editorial staff — which is made up of more than 150 people. And it's dependent on understanding its readers, which is something Notopoulus has locked down.
"People are still interested in creating this manicured self to project to their friends, but it's not about redoing their profiles — today, they are doing it by curating what links they are sharing and how they comment on those links, and BuzzFeed plays in perfectly with that."
BuzzFeed is a social site by design. Readers tend to find its content through friends' links on Facebook and Twitter rather than on the site itself. As such, Notopoulus has learned that there is a certain way that BuzzFeed stories need to be presented for the social media age.
"You don't have to say that stuff is over-the-top-terrible or gross; just put it out there," said Notopoulus on writing about her weird Internet finds. "Everyone wants to be the pundit to their friends, so I've learned to let other people say it sometimes — people are going to get it if something is bad."
And if anyone gets it, it's Notopoulus.
"It's easier, now, to find 'digital natives' for any given job, but being very good at using the Internet — being a Tumblr phenomenon, or having a lot of Twitter followers — doesn't necessarily reflect a deep understanding of the Internet's various human forces," said Herrman. "That's hard to overstate: Katie's understanding of what's happening on the Internet is deeply, uniquely human."
https://digiday.com/?p=56720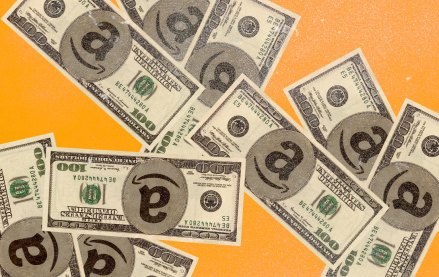 September 27, 2023 • 6 min read
The agency accused the e-commerce giant of conducting a range of anticompetitive behaviors that hurt both shoppers and sellers.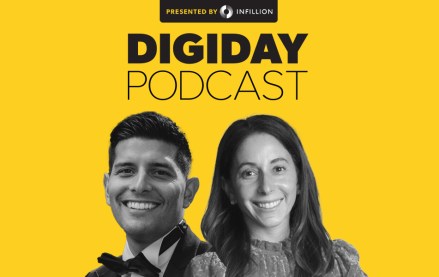 September 26, 2023 • 3 min read
In a live recording during the Digiday Publishing Summit, the news executives called for more nuanced conversations with advertisers around their brand safety concerns.
September 26, 2023 • 4 min read
After investing in one generative AI startup and suing another, the company will let customers create images on its website and an API.