'Always on trauma machine': Social media managers grapple with burnout, leaving the industry
January 13, 2021 • 6 min read
•
•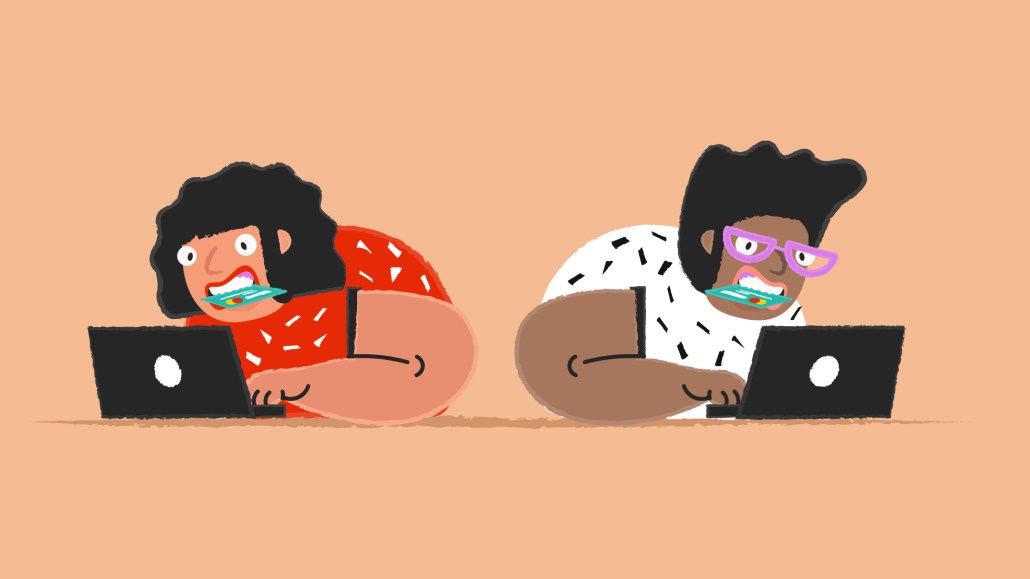 Ivy Liu
Marc Phillips was exhausted from being extremely online. The former social media manager worked for award-winning global brands. But by 2017, he had had enough.
Political tensions were high, Twitter bots were multiplying and school shootings were happening more frequently, Phillips said.
What was once his dream job quickly became draining. So he left, pursuing a job as a director-level staff member at a Fortune 50 B2B tech company, which he declined to name.
"I had a moment one evening while commuting home on the subway when I thought to myself, 'Is this all my life will be — just building social media calendars in Excel and shoe-horning brands into online conversations all day?'," Phillips said in an email.
He's not alone. More social media managers are exiting their roles because of the long hours, low pay and endless scrolling through hateful comments. And today's starkly polarized political climate is only adding fuel to the fire, according to social media managers.
One by one, social media platforms have banned or restricted President Trump in light of the recent chaos in Washington D.C. The changes have ignited conversations across social media about the power platforms hold. At the helm of it all are social media managers, many of whom are left questioning the industry and their role in it.
Typically, when catastrophe strikes, advertisers and social media managers hit pause on their content. Days go by and then it's back to business. But last week was a wakeup call for strategist Amy Brown, who said the last decade of her career has been a "front row seat to the rise of the alt-right and QAnon" and like "watching a car crash in slow motion."
"There's only so much trauma one single human brain can process, and Twitter is like an always-on trauma machine," Brown said in an email. "It takes a huge mental toll to consume this content, day in and day out."
Brown has worked in social media since 2012, including for a major fast food brand and a political candidate, before ultimately landing at tech company Figma. She has stories, including running point guard for a politician's social channels during the time of the "MAGA Bomber," a 2018 incident in which a Florida man sent pipe bombs to Trump critics. She recalls contacting Facebook (Facebook declined to comment on Brown's claims after this story was published) at the time to let them know the team routinely received death threats in comments and private messages, but said she never got the support she needed.
In light of recent events and ahead of Inauguration Day, Twitter and Facebook each released statements outlining steps they say they're taking to ensure safety on their platforms for creators.
Facebook pointed to its efforts in joining, along with companies such as Snapchat and Twitter, the Global Alliance for Responsible Media (GARM) as a way it was working toward making its channels brand safe for advertisers and creators.
While the platforms have taken measures to curtail the rise of disinformation and extremism by adding warning labels to content and blocking violative words, it's not enough to support the teams operating accounts on those sites, said Brown. Digital ads dollars rule the decision making process, social media teams are stretched thin and minimal support often makes for a thankless job, according to social media managers.
Brown took her grievances to Twitter and her tweet resonated with many social media managers who, like Brown, are unsure the industry will change and are now desperate to leave.
Digiday spoke with 18 current or former social media managers, many of whom responded to Brown's tweet. They said the job has become a burden with grueling hours, low pay and little to no industry support nor from the platforms they work on. Some pointed to health issues as a result of their work environment, ranging from panic attacks to stress-related hair loss. At this point, the desperation to get out of the industry is an effort to protect their mental health, they said.
Social media professionals say they are asked to wear the hats of a graphic designer, visual editor, copywriter, strategist, community manager and data analyst. They're the mouthpiece of the organization, working around the clock and often find themselves on the frontlines when something goes wrong.
A sports social media manager, who asked to remain anonymous, said higher ups often don't understand the job. In fact, she's stopped taking complaints to her boss and HR because they've been met with indifference. She's not alone. Ella Dawson, currently a social media consultant with various clients, has been working in social media since 2013 and has found most companies overlook the role of social media managers, asking them to operate "without internal investment in hiring, professional development or a budget for creative."
"It should be considered an integral part of your company's strategy. And yet how often are social media employees pulled into conversations about a company's strategy and goals," Dawson said in an email. "Almost never. It's demoralizing."
Some social media managers have found a safe space in self-created group chats and online chat rooms. Outside of the social media manager's tool kit and encouragement to take a break from managers, there aren't many industry-wide resources or protocols to manage the stress that comes from the always-on demand of the job, they say.
To stop the bleeding, the onus is going to be on individual companies to expand setting a precedent across working groups that already handle burnout and crisis to include social media, according to Kenny Gold, executive director of social media at Grey.
In his role, Gold manages up to 15 staffers and understands that in social, "everything is coming at you at once and it's hard to do the job well." To get ahead of burnout on his own team, he's put into place protocols, including spreading the work evenly across the team, looping in key players early and creating a strong playbook.
Some social media managers have pointed to organizations such as SocialMedia.org, a membership-based, networking community. There's also the membership-based American Association of Advertising Agencies (4A's) social media committee, which Gold co-chairs. While it's not a perfect solution, Gold said it's a neutral place to have important conversations on deeper topics in the social media world.
"In a world where everything feels like it's caving in and you're alone, advertising is a team sport and to feel like you're part of a team can give you that glimmer and make you feel like you're not alone," he said.
https://digiday.com/?p=388433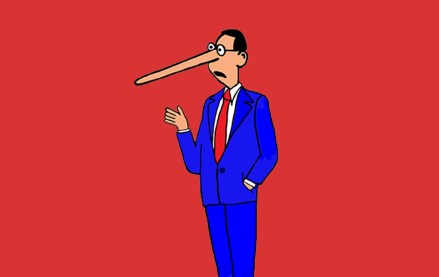 October 3, 2023 • 7 min read
•
•
A new definition for MFAs is available but the vague nature of the guidelines is leading to a lack of standards that might prevent adoption.
October 2, 2023 • 1 min read
•
•
The publishers who attended DPS were focused on the potential upsides of applying the technology to their operations while guarding against the downsides.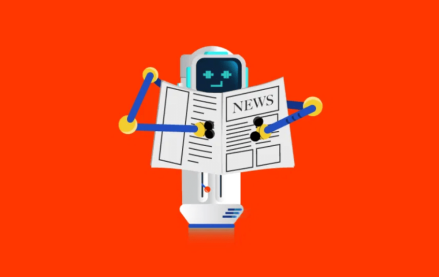 October 2, 2023 • 4 min read
•
•
Now that ChatGPT users can surf the internet for information, some publishers are reconsidering the weight of the issue.