"They're dicks."
I like to ask publishing executives I meet for their appraisal of their dealings with platforms such as Snapchat. This harsh assessment came from a midsize publisher. Platforms all go through growing pains, often made more painful by being the cool, rich kid. Snapchat is smack in that phase. Many publishers privately grouse that the company's secretive, too-cool-for-school corporate culture bleeds into its approaches to partners. The message, intended or not, is often: We're Snapchat, you're not, so do it our way.
The publisher I spoke to brought up a simple matter: follower counts. Publishers want to know their audience on Snapchat. This isn't just for vanity reasons; the publishers' business partners want to know this, too. But Snapchat doesn't think follower counts are important. Instead, it tells publishers to focus instead on a different metric, Story views. There are good reasons for this since Snapchat doesn't want to be a raw-numbers platform — it will lose in that game every day and twice on Sunday to Facebook — but instead an "engagement" platform. Snapchat might not have as many users, but those it does have are maniacs.
The problem here is that's good for Snapchat but not necessarily for its partners. This publisher told me he traveled across the country to Snap's headquarters in Venice, California, for the express reason of finding out from a company rep what its follower count was. That leaves partners feeling bruised. Platforms can get away with being aloof for only so long.
To see this in action, visit the Snapchat publisher help page. This is an unpublicized page that, in true Snapchat fashion, is passed along with instructions not to share.
The super-secret page is a pretty run-of-the-mill help page with a form at the bottom to describe the problem. The very on-brand part, however, is when Snapchat asks for the name of an employee who referred the publisher to the page. Intended or not, it's a velvet-rope move that left this publisher unimpressed.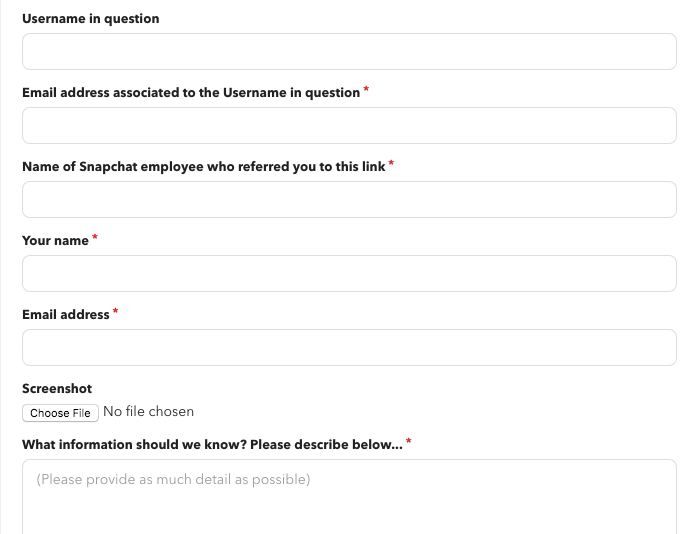 State of media in 2017
"What they want to do is have fewer sets of eyes on the thing. It makes everybody a jack of all trades. The perception is that the quality will go down. There's no way it can't." — A New York Times copy editor, speaking to us in Digiday's latest Confession.
Beware of honesty
The New York Times "Corner Office" spotlight is a nice feather in the cap for any executive. It's a chance to find deep meaning in a summer job as a waiter or wax lyrically about leadership lessons from Winston Churchill. But sometimes, CEOs can get over their skis. That's what happened to Barstool Sports CEO Erika Nardini, who has been roasted on Twitter for this response.
CEO interviewing: "I'll text you abt something at 9 pm or 11 am on a Sunday just to see how fast you'll respond" https://t.co/41oHTY28h2 pic.twitter.com/nxTDmBrtr7

— One ☕️, Two ☕️ (@hunterwalk) July 17, 2017
I'm sure Nardini was just giving the typical macho hard-charging CEO answer. And the truth is, every ambitious CEO wants people who are responsive and, ideally, "always on" to a degree. My guess is she didn't mean all employees, but her top people. That comes with being paid a lot more. But being CEO is also being mindful of how things will be perceived. These days, sleep and mindfulness are in; the 1980s rise-and-grind and sleep-when-you-die mentality is out of style.
Facebook and publishers
The platform giant is getting more responsive to publishers' wants, but there's often a catch. In the latest example, this week it announced a new tool that shows publishers how their articles perform when they post them directly to the platform via Instant Articles compared to regular mobile articles on Facebook. On one hand, it's nice for publishers to get something they've asked for since IA rolled out two years ago, but the data is limited. Kimberly Lau of The Atlantic, one of the publishers that was part of the project, likely spoke for many when she said she'd like to see more, "but they are moving."
Watch out for Amazon
Amazon's making a play for video companies and creators to distribute their work through its Amazon Prime platform, as we covered earlier this week. And it has something that Facebook can't offer just yet: a consistent revenue stream — that's not reliant on advertising, either.
One midsize video publisher said it earned $40,000 in less than a month from Amazon after recently uploading a few of its videos to Prime. That's not breaking the bank, exactly, but it's a noticeable amount of revenue for very little work and very little internal investment — all video owners have to do is upload the actual videos and set terms on how they want the content made available.
And that's just in video: It doesn't include Amazon's active recruitment of publishers to test and use Amazon Echo, as we also reported. Everyone seems to be waiting for the duopoly to turn into a troika — it's hard to say Amazon won't be the company that fills that role.
https://digiday.com/?p=246404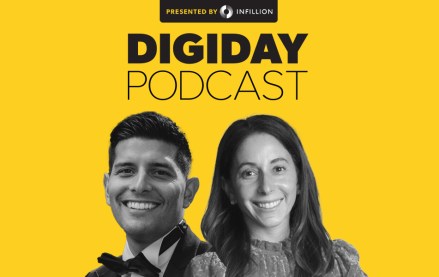 September 26, 2023 • 3 min read
In a live recording during the Digiday Publishing Summit, the news executives called for more nuanced conversations with advertisers around their brand safety concerns.
September 26, 2023 • 4 min read
After investing in one generative AI startup and suing another, the company will let customers create images on its website and an API.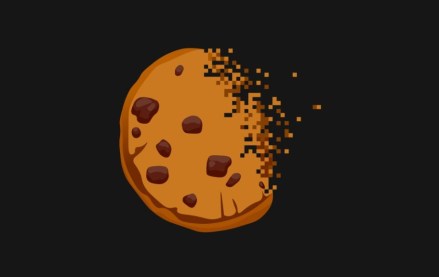 September 25, 2023 • 1 min read
During the Digiday Publishing Summit, execs from companies including Condé Nast, Dotdash Meredith and Thomson Reuters assessed the industry's readiness.