Snapchat finally enables publishers to 'deep link' to their Discover content
November 30, 2015 • 4 min read
Snapchat's enabling its publishing partners to promote their channels on Facebook and Twitter with links directly to their content, the company said today.
The media partners, which include Hearst, IGN, Vox, BuzzFeed, CNN and Vice, will share links on social media apps and the mobile Web that will take people directly to their Snapchat content. Publishers run their own channels on the messaging app, posting daily editions filled with video, animations, charts and articles.
Until now, Discover publishers couldn't link to their Snapchat pages from anywhere outside the app. With the benefit of social media promotion, they are likely to see a boost in traffic. It is similar to how YouTube creators expand their audience by sharing video links to third-party platforms.
"The channels are working on new ways to get people into Snapchat beyond just having to open the Snapchat app," said one publishing source, who helps run a Discover channel.
The link to social media also is key because it gives publishers another outlet for measuring user engagement with their Snapchat videos and articles. Users will be able to share the social posts with their friends. They also can like and comment on them, actions not available on Snapchat, where there is little insight into the viewer mindset.
With Snapchat mostly closed off from the wider social ecosystem, publishers have had to develop workarounds to post their content from there to the outside world. More and more publishers, not just Discover partners, use third-party tools to post Snapchat videos to Twitter, for instance.
"More people are starting to share their Snapchat content on other social platforms pretty often," Nick Cicero, CEO of social marketing agency Delmondo.
Vox is expected to start using the links today, Digiday has learned. "[It is] planning to do a promo video for Facebook and Twitter and then link to Snapchat," another source said. "The link will open in Snapchat."
When the links appear on desktop computers, they will open QR codes that takes people to Snapchat on their phones. If they don't have Snapchat, it takes them to a download page to get the app. These links — known as "deep links" — are becoming more integral to weaving together the mobile Internet ecosystem, making navigation as seamless as it has become in the desktop world.
Deep-linking just means that the link points a user to a specific page within an app, in this case the publisher's Discover channel, and not just to the homepage. The benefit is that publishers send people directly to the content that drew the people from Facebook or Twitter.
"We are launching Snapcode deep-linking for Discover Channels, creating another way for partners to publicize their great content," Snapchat said in a statement. "Snapcodes are scannable codes that link directly to content on Snapchat."
The publishers on Discover are a select group of 16 partners. In its first incarnation, the Discover channels were even hidden within Snapchat, on a page off to the side that users had to swipe to find. This summer, Snapchat moved the channels to the main page to give them more prominence. Snapchat's closed approach has other drawbacks as well, for example, it lacks an easy mechanism for people to search for accounts and subscribe to users if they don't know the exact username.
Many publishers, particularly ones that don't have the high profile of Discover partners, have been posting their Snapchat account codes on social media sites so followers can find them.
The new links are a small step in helping grow Discover even further. It works much like how YouTube links on Facebook take people directly to a video, the publisher source said.
"It's ideal to produce exclusive content for Snapchat and then talk about it on Twitter and Facebook," said the source. "But it's been tough to actually drive people there."
The media companies on Discover split ad revenue with Snapchat. Some publishers have reported success selling out ads and drawing high numbers of visitors. Cosmopolitan, for instance, has said it averages more than 3 million visitors a day. It's unclear, however, what percentage of channels are finding similar levels of popularity, and some channels are more saturated with ads than others.
Also, the traffic on Discover is not as robust as other areas within Snapchat like the Live Stories, which typically top 10 million views for big events like the MTV Music Awards and NFL games.
Lucia Moses contributed to this report.
https://digiday.com/?p=149026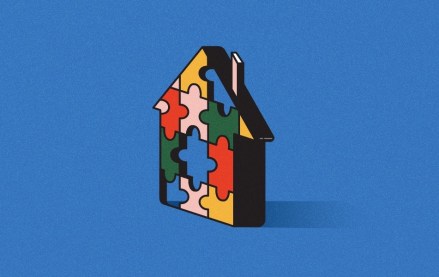 September 22, 2023 • 4 min read
Apartment Therapy's president Riva Syrop took the stage at the Digiday Publishing Summit to discuss the convergence of commerce and sponsorship revenue within its Small/Cool event.
September 22, 2023 • 4 min read
Media execs took stage at the Digiday Publishing Summit to discuss the growing importance of ROI in ad campaigns this year.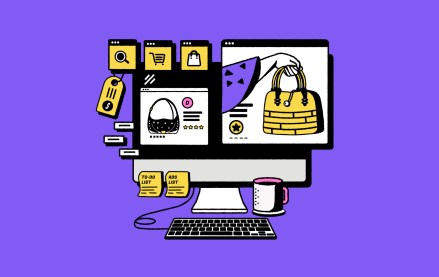 September 22, 2023 • 4 min read
CEO Satya Nadella said AI assistants will be as ubiquitous as PCs and will help users navigate across apps, operating systems and devices.