Snapchat is looking at ad tech partners to prove its ads work
January 12, 2016 • 3 min read
•
•
Part of Snapchat's appeal to users is that it allows their content to vanish — but that's a liability as it seeks to build out a big ad business.
The messaging app is telling advertisers that it will look to bridge that gap by developing measurement capabilities that tap data firms like Sizmek, Nielsen, Datalogix and Moat, ad sources said. The potential partnerships, along with Snapchat's plans to build an ads API (application programming interface) indicate that Snapchat wants to move quickly to adopt the necessary data and automation infrastructure for a major digital advertising platform.
The companies in talks with Snapchat help manage campaigns, measure audiences and assess whether goals were met. For instance, Moat provides third-party verification on viewer numbers, and Sizmek is ad software that helps serve and track videos on multiple platforms. Datalogix measures the effect of advertising on in-store sales.
"For all but the most bold clients, Snapchat is still lumped into alternative platforms, even though the usage proves that it is anything but,"said Joe Liebman, global strategy director at Tribal Worldwide.
Snapchat had 100 million daily users, according to the last time the company released figures. It also is consistently in the top 20 app rankings in the U.S., according to App Annie.
Yet Snapchat's ad business is only a year old. Late last year, as more brands started running video ads, some were concerned that they were paying for views even when people skipped them in less than a second.
"Snapchat is kind of a black hole," Liebman said. "Right now, there's no effective way to get data."
Brands and their agencies have to develop workarounds to get the numbers they need until Snapchat can provide a more seamless experience. For instance, when brands hire Snapchat personalities for their marketing they have to rely on them to report back how many people took screenshots of their stories, and other manual processes.
Also, the content disappears within 24 hours meaning accounts only have that much time to tally whatever metrics they can. More third-party plugins would eliminate that problem.
Ad measurement technology would help instill more confidence in the platform. It would help accurately measure viewing trends and make sure ads reach their intended target. Other data could tie ad views to in-store sales and shopping behavior, which could help prove the ads are working.
Snapchat declined to comment for this story. The proposed partnerships are not finalized, and other companies could be part of the roadmap, according to sources.
One of the main complaints of digital advertisers is that ads aren't being seen by humans, and they often don't trust the viewability data they get. Last year, even Facebook invited third-party measurement firm Moat to independently verify the size of the audience for brands' ads.
Snapchat also has started to get more intelligent with targeted advertising, according to sources who spoke with the company at last week's Consumer Electronics Show in Las Vegas. "The big thing with Snapchat is that they added a lot of targeting and they added a lot of measurement," said one ad agency executive.
Targeting has been a slow evolution for the company, which has expressed concerns about running advertising that comes off as too creepy. Snapchat's Discover platform, which hosts channels from major media companies, has given the company some insight into its audiences and their interests. It also has accurate location and age data.
Once there is an API, third-party tech companies could help brands use their own data to target consumers, sources said.
https://digiday.com/?p=155492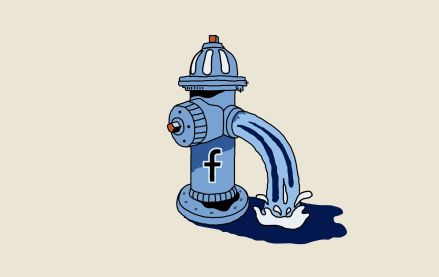 October 4, 2023 • 5 min read
•
•
Publishers are still feeling the effects of a change Facebook made in May that caused a steep decline in referral traffic. Nearly four months later, publishers aren't sure when — or if — that traffic will come back.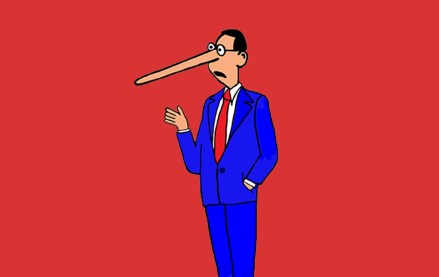 October 3, 2023 • 7 min read
•
•
A new definition for MFAs is available but the vague nature of the guidelines is leading to a lack of standards that might prevent adoption.
October 2, 2023 • 1 min read
•
•
The publishers who attended DPS were focused on the potential upsides of applying the technology to their operations while guarding against the downsides.