Skittles is the NFL's first big sponsor for its new Snapchat experiment
October 23, 2015 • 4 min read
•
•
There's rainbows and, if you're talking Snapchat filters, there's rainbow barf. Skittles wants you to taste both rainbows.
The candy maker became the first sponsor of NFL content on the disappearing messaging app.
The Skittles ads ran during the Live Story of Thursday's game between the Seattle Seahawks and San Francisco 49ers. The 10-second ads, three in all, appeared between videos shared by fans in the stadium. They were created specifically for Snapchat and its vertical video format, depicting a candy football match between teams of Skittles.
"Those live stories have the potential to get a lot of exposure," said a source close to a Snapchat Discover partner. Discover is another area within the app where big media brands post content and sell ads, splitting revenue with Snapchat.
The NFL's Live Story is still fairly new on Snapchat, and the league likely waited until week seven of the season for its first ads because it was testing audience numbers, said the source, who is familiar with how media companies sell brands on the platform.
"The strategy is not to have advertising in the beginning, so you have time to understand what the audience is like," the source said. "Being able to establish reliable numbers to draw advertisers with is important."
Snapchat stories have been known to command more than 10 million views in 24 hours. As far as cost, Snapchat media partners sell video ads starting at 2 cents a view, and the NFL likely charges well more than the minimum. Snapchat's partners often sell ads at least 30 percent above the 2-cent floor, the source said.
"Partners can price as they see fit so long as it is above the minimum," the source said. "I would be surprised if the NFL doesn't have the same deal."
The NFL is a major partner for any startup to snag, so turning that into a revenue stream represents a significant step for Snapchat. The MLB, Condé Nast, Hearst and a number of others also post Live Stories on Snapchat.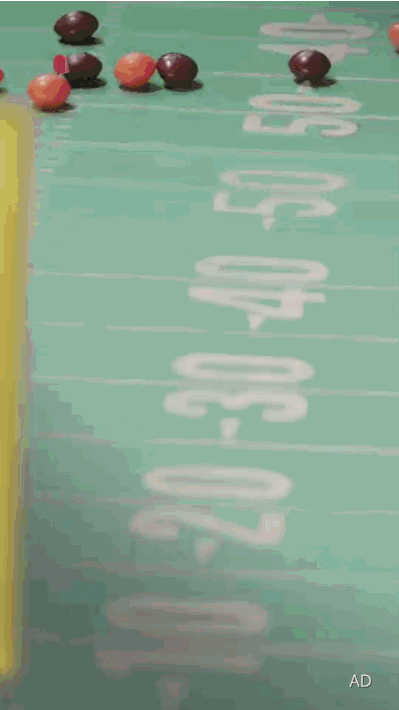 The NFL is careful when it comes to divvying content rights to games, charging a premium for different channels to carry any piece of its action. It has a deal with Twitter that generates millions in extra ad sales a year just so brands can sponsor tweets of highlights.
The league's top mobile deal to stream games is with Verizon Wireless. This weekend, Yahoo will show the first ever free, online video stream of a pro football game, paying almost $20 million for that honor.
The NFL has been tweaking its formula on Snapchat, sometimes showing stories during different game days — one week it's Sunday and another it's Monday Night Football. It has tried stories that showcase multiple games, and done multiple stories at the same time each focused on just one game, like the Seahawks-Niners game.
All the while, the videos are mostly of sideline and stadium action, with a few key highlights from fans' perspectives.
Snapchat faces tough competition from more seasoned rivals, who also want to grab the masses and sponsors with such live content. Twitter has been building its business on this premise for years, and just today, it announced the first sponsor for the new Moments section, which launched earlier this month.
Moments actually looks a lot like Snapchat stories. They both curate user content from special events surrounding politics, news, sports and entertainment.
Moments is Twitter's attempt to become more accessible to new users who weren't comfortable in the traditional main feed, where there's a chaos of ideas. Moments brings it all together.
The movie "Creed" will be the first Moments sponsor. Movies are typical launch partners for such new ad products because users usually already enjoy that content.
The NFL declined to comment for this story but did confirm that Skittles was its first sponsor for a Snapchat story.
Skittles already had a relationship with Seattle's Marshawn Lynch, so it made sense to tie the first NFL sponsorship on Snapchat to this particular game. Wrigley, the parent company that owns Skittles, and Snapchat also declined to comment.
Snapchat's next ad opportunity will be Sponsored Lenses, which are coming in November, sources have said. Those are animated filters that transform people's selfies with different themes. The first ones were widely shared online, showing people pouring rainbows from their open mouths with wide cartoon eyes and pink cheeks.
Rainbows coincidentally happen to be Skittles' signature weather phenomenon.
https://digiday.com/?p=142604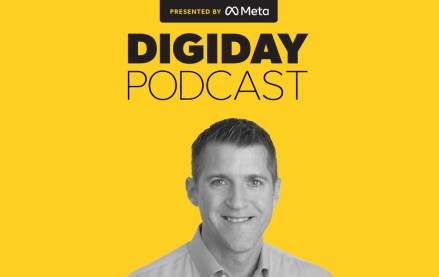 November 28, 2023 • 4 min read
Google's vp of global ads is confident that cookies will be gone from Chrome by the end of next year, despite all the challenges currently facing the ad market.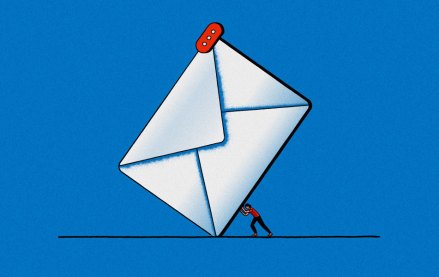 November 28, 2023 • 6 min read
Some email newsletter platforms' click-through rates are actually click-to-open rates, which are measured against the number of emails opened rather than the emails sent. But buyers seem to prefer it that way.
November 24, 2023 • 5 min read
Publishers' events businesses picked up pretty significantly during the back half of this year — and they will focus on sustaining that lift into 2024, according to Digiday+ Research.