Skift's Rafat Ali: 'B2B has always been about diversifying revenue streams'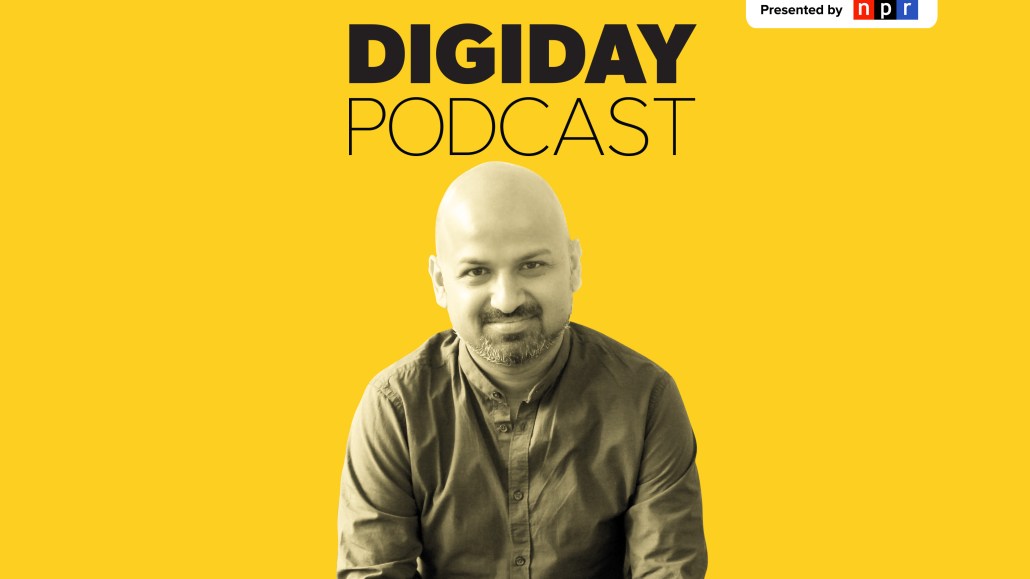 Subscribe: iTunes | Google Play | Stitcher | Anchor
Skift CEO Rafat Ali is vocal about his beliefs about building sustainable media businesses — and the advantages of focusing on more narrow niches than broad, general audiences.
"B2B has always been diversifying revenue streams: subscriptions, events, advertising, branded content. Custom publishing has been around forever," he said on the Digiday Podcast. "We have no legacy so that helps a lot. We don't have issues with transitioning out of print. Right now, [our revenue breakdown] is at 40 percent branded content, 40 percent conferences and 20 percent research subscriptions."
Skift is now six years old, with 60 people and revenue that's set to cross $10 million this year, Ali said. Skift recently completed its first acquisition, buying a small subscription travel newsletter, Airline Weekly. As the company grows, Ali said he focuses more on the long term.
"For the first four years, we grew through sheer daily hustle. The thought was to execute and it would happen," said Ali on the Digiday Podcast. "Last year, we started doing longer-range planning. The privilege of doing that is incredible. We can now invest in something for two years before we see a return on it. We're also changing on the types of people we're hiring. We're hiring more senior people, including head of sales, managing editor and head of research."
Ali talks about the media trends he loves and especially the ones, he hates. He also discusses Skift six years in, going into the wellness space, why he's making an acquisition and the recipe for success in media today.
Going into wellness.
"We see a similar opportunity in business of dining as we saw in travel. We're focused on restaurants. We've announced moving into the business of wellness, with a similar lens that we've used in travel and dining. Our first issue will be out in the first week of October. It will start as a newsletter. Personally, I'm moving away from things I know as I expand. I know travel. But I know lesser about dining and even lesser about wellness. We're expanding organically. Travel, dining and wellness is all under business of leisure."
The time for acquisitions.
"The [subscriptions share in revenue] will increase because we're buying this newsletter called Airline Weekly. It's very wonky and insider in the airline industry. It's our first substantial acquisition. If it was just an advertising [vehicle], I wouldn't have looked at it. But it's very well known in the travel industry, every airline CEO reads this newsletter. Airlines is a very insular sector and we needed a dedicated [vehicle] for it. It's better that it is subscription [based]. We think we can take what they've got and turbo charge it with modern marketing, digital pricing and we can build conferences with it. We don't have to invest and then build and then wait for an audience."
Scaling for scale's sake?
"In 2018, my role has changed a lot. I'm a lot less focused on daily operations. I focus more on acquisitions. We're very small, so for us, a two-person operation is all we can go for. There are a lot of opportunities like that for us. There are a couple more acquisitions coming for us, if we can afford it. For us, the scale that we're trying to achieve in travel [with events] is the scale we need in travel. I don't think [travel] will support [80 conferences]. This year has been a transition year for us."