One of the companies that has benefited the most from retail's newfound interest in mobile marketing is 4-year-old startup Shopkick. The app — which gives users rewards ("kicks") that can be used toward in-store purchases — has partnered with some of the nation's largest retailers, received $20 million in venture capital, driven hundreds of millions of dollars worth of sales, achieved profitability and, most recently, started deploying in-store shopping beacons to help retailers better track and advertise to shoppers when they are in stores.
"This model only makes sense if everyone wins," Shopkick CEO Cyriac Roeding. "We're just happy to take digital traffic and turn it into physical traffic."
With some 6 million Shopkick users as of last month, it would seem there would be lots of winning to go around. And yet, some retail experts think Shopkick might ultimately hurt the very retailers it has partnered with. Shopkick purports to be the anti-Amazon, an app that uses mobile to combat showrooming, and some of its partners say it has delivered in that respect. But others are skeptical about Shopkick, saying that the platform's data collection tactics may give it considerable leverage when it comes to negotiating future partnerships — possibly harming a retailer's brand.
"The challenge with Shopkick's model is that it's earning a relationship between Shopkick and the consumer and not the retailer and the consumer," Razorfish's vp of strategy, Jason Goldberg, said.
Goldberg — a self-proclaimed "retail geek" and board member for Shop.org, the National Retail Foundation's digital division — said retailers were initially eager to partner with Shopkick because it afforded them a quick, easy way to implement a mobile strategy. But that short-term strategy could hurt retailers' mobile strategies in the long run, he said.
"If I'm a retailer that doesn't have a lot of customers engaging on mobile in my store, paying Shopkick for the users it already has could be a reasonable tactic," Goldberg said. "But if you're one of the original retailers to join, you're not getting as much value by having customers give Shopkick their email address and not you."
The list of such retailers includes some of the most recognizable names in the game. American Eagle, Best Buy, Crate & Barrel, JCPenney, Macy's, Old Navy, Target and Sports Authority are all Shopkick partners, according to Shopkick's website. For Roeding, these partnerships are proof enough that Shopkick is a friend to large retailers.
Retailers wouldn't be staying with Shopkick if it wasn't working for them on some level, he told Digiday. "Usually the best way to prove something is working, is people staying with you."
But instead of relying on Shopkick to help the in-store experience, large retailers should be encouraging customers to download and use their own apps, Razorfish's Goldberg said.
"Shopkick signs up customers, and retailers don't even know about those customers," Goldberg said. "They're losing audience from their apps when they're encouraging customers to use Shopkick in their stores."
In order to use Shopkick, users must either sign in with their Facebook profile or an email address. Shopkick doesn't pass on specific user data to its retail partners, instead only showing it to them after it has been anonymized and aggregated. Roeding said this is to ensure users' privacy. The question then is whether it's worth it for a retailer to allow Shopkick to collect data on its customers in exchange for more foot traffic.
For JCPenney, the answer is yes.
"We don't get customer-level data from Shopkick, so we aren't able to match a sale with a customer who also checked-in using Shopkick. However, traffic numbers have far exceeded our expectations," JC Penny spokeswoman Kate Coultas said in an email.
Shopkick's Roeding said the only motivation for collecting customer data was to get better at driving shoppers into its retail partners' stores. Getting people there is a retailer's "No. 1 problem," he said.
"Once they're there, you have a very good chance of making a sale," he added. "The biggest problem is not the data." Since Shopkick's business model — Shopkick receives an undisclosed commission for sales it helps drive — depends on these retailer partnerships, the company has no reason to disrupt them. He even supports retailers — like Macy's, for one — having their own apps in addition to partnering with Shopkick.
Still, skeptics say Shopkick is a quick fix to retailers' digital woes — one that could haunt them as Shopkick collects more customer data. If a retailer ends its partnership with Shopkick, for example, there's no stopping Shopkick from using that retailer's customer data with a competitor, Goldberg said.
Shopkick currently does not share customer data between retailers, but Roeding said its data set could be used to improve the retail industry as a whole.
"These apps also provide impressive in-store analytics," Acquity Group's chief experience officer, Tim Irvine, said. "The potential downside of these third-party apps is that the experience isn't tailored to a retailer's specific brand, which potentially facilitates a race to the bottom."
https://digiday.com/?p=64580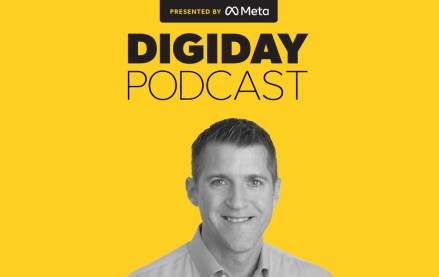 November 28, 2023 • 4 min read
Google's vp of global ads is confident that cookies will be gone from Chrome by the end of next year, despite all the challenges currently facing the ad market.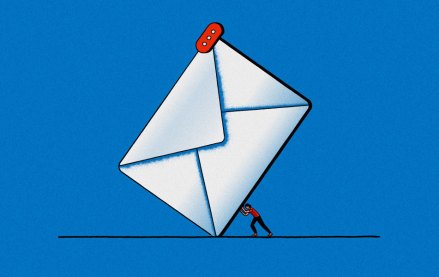 November 28, 2023 • 6 min read
Some email newsletter platforms' click-through rates are actually click-to-open rates, which are measured against the number of emails opened rather than the emails sent. But buyers seem to prefer it that way.
November 24, 2023 • 5 min read
Publishers' events businesses picked up pretty significantly during the back half of this year — and they will focus on sustaining that lift into 2024, according to Digiday+ Research.