Shine's Roi Carthy: The most hated man in publishing
June 28, 2016 • 7 min read
•
•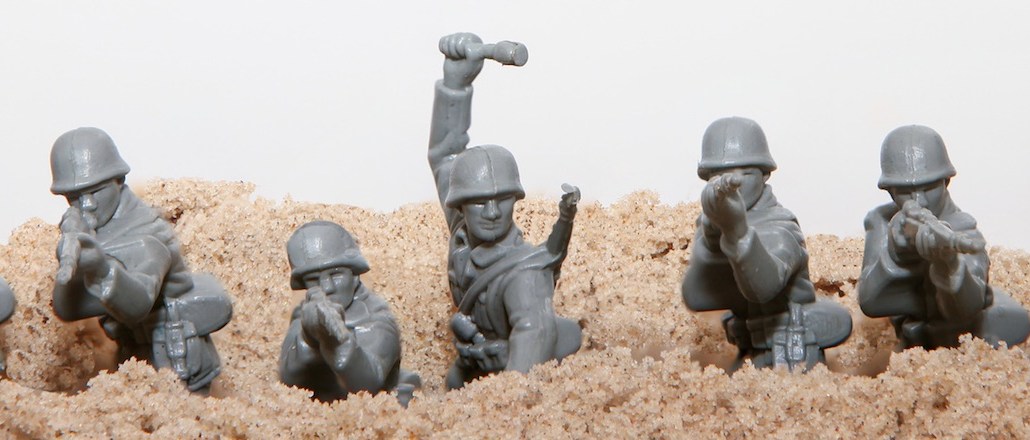 This article is from Pulse, Digiday's quarterly print magazine about the modernization of media. This is a peek at the second issue, which focuses on the current state of programmatic advertising — and how to fix ad tech. To receive the full 80-page issue and subscribe to a year of Pulse, visit pulse.digiday.com.
Roi Carthy, the CMO of ad blocking company Shine, says that having spent many of his formative years outside Israel, he's out of step with his typical countryman in some ways. He'd never cut ahead of someone in line. He was discharged from Israel's mandatory military service because he refused to hold a gun. With a slight build and easy smile, he's approachably genial.
And yet, when the subject returns to ad blocking, Carthy, 40, sees his quest to protect consumers from ad tech as nothing short of all out war.
Embattled publishers have found themselves face to face with a new enemy this past year: ad blocking companies. But perhaps none is more a thorn in their side than Shine Technologies, which threatens the mobile ad industry, and its combative frontman.
Carthy is a regular fixture at industry events, where if he's not on stage, he's in the audience, playing the gadfly. On Twitter, he regularly trolls his opponents. While other ad blocking companies present themselves as conciliatory to publishers, Carthy goes heavy on the military metaphors.
Continue arguing about ad blocking, but one thing is undeniable:

**Every AdTech industry association** is SCRAMBLING to cover its ass.

— Roi Carthy (@Roi) May 24, 2016
Carthy has called Shine's technology, which lets mobile carriers block all ads, a "nuclear weapon" and the first "military-grade protection against ad tech." He's fond of likening advertising to "consumer abuse."
Last year Shine rattled the industry with a full-page ad it took out in the Financial Times that pictured Muhammad Ali standing triumphantly over a defeated Sonny Liston. The text underneath read: "The @iab knew we could block. Now they know we can punch, too."
On panels, publishers and ad execs haven't taken kindly to Carthy's tough talk. On a panel at the Mobile World Congress in February, fellow panelist Nick Hugh, vp of EMEA for Yahoo, shot back: "Sorry, I know you're the arbiter of what's good for the consumer, but I just don't get how that is good for the consumer." Benjamin Faes, managing director of media and platforms at Google, said, "I'm really concerned by this black-and-white thing. I don't feel 'abused' by my mobile phone."
Offstage, Carthy is unapologetic. "You're asking an Israeli if he's opinionated?" he said in an interview. "Yes; culturally, we're opinionated and I'm opinionated. But having been called opinionated, I'm guilty as charged."
1. Good Forbes is making an effort. 2. But they didn't know they were serving malware, now they want personal data? https://t.co/4dWs3DrWCn

— Roi Carthy (@Roi) May 13, 2016
'We're not doing it for shits and giggles'
If it were just talk, publishers might simply write off Shine as a pesky irritation. But they see the company's approach itself as endangering the mobile ad business. Other ad blockers like Adblock Plus require consumers to proactively install on their desktop browsers. Shine blocks ads at the network level — wiping out all ads by default. Last year, Jamaica's Digicel has said it would start using Shine to block ads across its mobile network. This year, Three became the first European mobile carrier to adopt the technology. Carthy said Shine has been tested with a network in the U.S. but wouldn't say which one.
To date, ad blocking has mainly been a desktop concern. So by going after mobile, Shine also is taking aim at a segment of advertising that, while smaller compared to desktop, has been relatively safe.
Publishing trade associations say they highly doubt Shine's approach would be legal in the U.S., but they're still fighting back in kind.
Dave Grimaldi, executive vp of public policy of the IAB, in April wrote that network-level ad blockers like Shine represent an "insidious" trend. "These bad actors are stealing from publishers, subverting freedom of the press, operating a business model predicated on censorship of content, and ultimately forcing consumers to pay more money for less and less diverse information," he wrote.
In an interview with The Wall Street Journal, IAB president and CEO Randall Rothenberg called ad blocking companies including Shine "piss ants" with "silly titles and funny walks who are individually irrelevant."
For his part, Carthy calls the current IAB leadership "misguided" and points out that the trade group also profits from ad tech, a reference to the fact that those companies make up a portion of its membership.
"We don't enjoy being the bad boy," he said. "We're not doing it for shits and giggles. We've used certain rhetoric that's extremely uncomfortable for the other side."
The @iab/@r2rothenberg nailed it: Behind Ad Blocking are "pissants" with "funny names". DEAL with it @satyanadella! https://t.co/nSvpktVtaW

— Roi Carthy (@Roi) March 31, 2016
'This is no time for subtlety'
Behind the rhetoric, Shine has legitimate backing and technology expertise. It started in 2011 as a mobile anti-malware company. It's raised $3.3 million from Horizons Ventures, whose founder is Hong Kong business magnate Li Ka-shing. Shine has also gotten backing from Initial:Capital, where Carthy is managing partner. Shine is based in Israel and has 40 employees.
After it started distributing its antivirus software, Shine realized its technology could be retooled to deal with ad targeting. Thus its ad blocking focus was born.
Carthy easily moved from investor to becoming the company's spokesman. As a kid in Israel, he first learned about tech from his father, who worked at major computing company, Digital Equipment Corp., and was using email back the late 70s. Roi worked in marketing at various tech companies. Along the way, he convinced TechCrunch founder Michael Arrington to let him write pieces about Israeli startups for the Silicon Valley blog, which helped him sharpen his communications skills.
The stakes here are high. The percent of people in the U.S. using ad blocking grew 48 percent to 45 million monthly active users, costing publishers $22 billion in 2015 according to an Adobe/PageFair report. Publishers have been fighting back with a variety of tactics, cleaning up their ads and asking publishers to turn off their ad blockers or support the publication in other ways.
Yahoo's Nick Hugh said if Shine really wants to help publishers, it should help explain why people block ads in the first place, information that can help the industry move forward. "We firmly believe the internet has been ad-funded for good reason," he said. "That's what drives innovation. If you remove that, you remove the ability to fund that innovation."
For his part, Carthy said he's spending more time talking with industry stakeholders about what comes after ad blocking (though he wouldn't name any, saying the conversations are confidential). "There was a misunderstanding and mischaracterization of our objectives. It was never to end advertising.
It was never to end publishing. Have we been flamboyant about it? Sure. A message had to be sent. But now it looks like we have to solve it for consumers but also with advertisers and publishers."
That pause in the militaristic bluster was brief, though. Two weeks later, lest he be seen as softening his stance, Carthy fired off an email to Digiday with the subject line, "Powerful quotes" in which he offered statements including, "Google has criticized Shine for being a blunt tool. They're wrong — we're not 'blunt,' we're brutal. As brutal as the problem. This is no time for subtlety."
Clearly, Carthy's invitation from the IAB isn't coming anytime soon.
If you enjoyed this sneak peek at the programmatic issue of Pulse Magazine, get your yearly subscription here.
https://digiday.com/?p=185213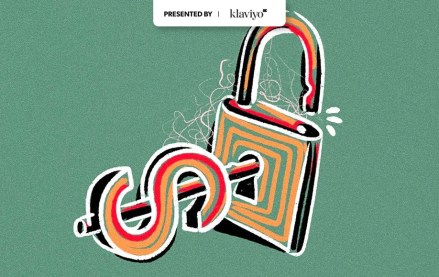 December 8, 2023 • 5 min read
Future plc's CFO Penny Ladkin-Brand announced on Thursday that she is stepping down, as the U.K.- based media company reported declining revenues and a new two-year investment plan to get back to growth.
December 7, 2023 • 13 min read
In this week's Media Briefing, publishing executives share how the task forces they created earlier this year to oversee generative AI guidelines and initiatives have expanded to include more people across their organizations.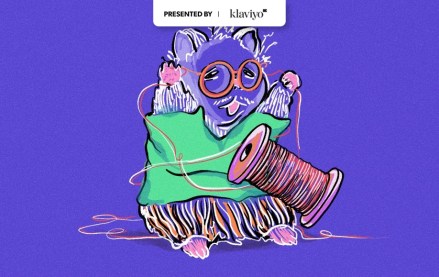 December 5, 2023 • 6 min read
News publishers are cautious to pour more resources into Threads, as limited available data makes it difficult to determine whether investing more into the platform is worth it.