Vice's Shane Smith: 'Expect a bloodbath' in media within the next year
May 20, 2016 • 6 min read
•
•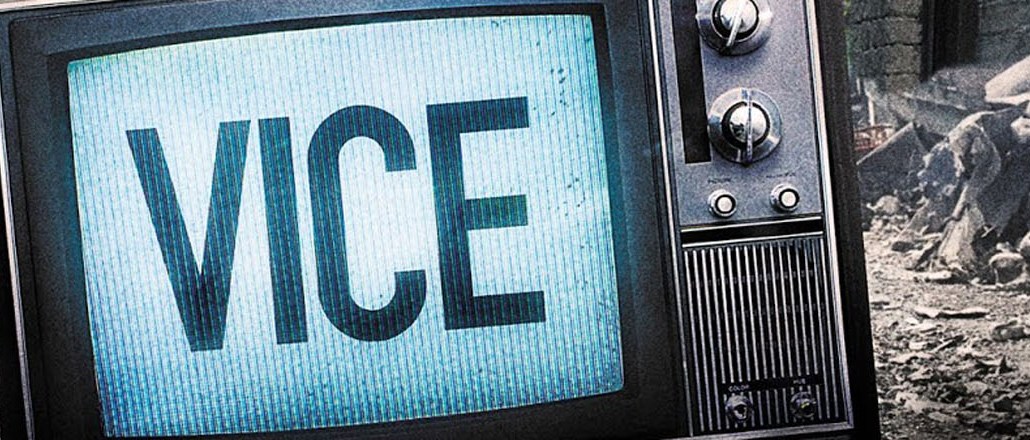 Shane Smith's prognosis for digital media is grim.
The Vice Media CEO held court last night with Hearst Magazine's digital media president Troy Young as part of Hearst's Master Class interview series. The chummy, hour-long conversation first focused on the duo's Canadian roots before shifting to the state of the industry. (It's worth noting that Hearst has a 10 percent stake in Vice through A&E Networks.)
Smith said he expects Viacom to "implode" and something similar will happen at other media companies, like Time Warner and Fox. "We're the largest new media company, and we're going to become the fourth-largest or fifth-largest, or maybe the third-largest [mainstream media company]. I don't think it's any secret that you're going to see a bloodbath in the next 12 months of digital, mobile and terrestrial."
Here's what else Smith said, slightly edited for clarity:
On Vice's former work culture, criticized as being as a "sweatshop": 
We were a sweatshop for trustafarians, so there was a time when to live in Williamsburg or New York and to work at Vice, there's no money in it. If you're coming out of college and wanted to be a photo editor, there's 8 million people coming out of college that want to be a photo editors, there's a glut. There was a time when we were a trustafarian commune. Now, the thing is, it's a market. Life is a market. New York is a market. If we're below market, no one's going to work for us.
On Smith's biggest failure: 
We gave out 800 million dollars worth of stock and so we look at ourselves as a tech company and we give out stock. No other media company is doing that. What we failed at is to communicate that effectively to the outside world because we didn't give a shit and we should have.
On hiring Bloomberg's Josh Tyrangiel to produce Vice's new HBO news show: 
He's a murderer. With Vice News, it's the fastest growing news platform in the world. We won Duponts, Peabody Awards, Emmys, all these awards in our first year, did an unbelievable job. But how do we take it to the next level? How do we take on CNN? How do we take on BBC? And Josh is that guy. Josh is a fucking angry young man who wants to shove it in their asses. That's not his quote, that's my quote. The reason why he leads Vice News is because he's aggressive and he wants to build the biggest news agency in the world.
On how he views the 7,000 pieces of content Vice Media produces each day: 
I don't know a lot of stuff we're doing. The answer is you have to have editors and writers that you trust. The majority of Vice people are coming straight out of college and rise up. So I know each one in each country is a Vice person and I know that most of my people are Vice people. There's a lot of stuff that gets published out there that I don't like or agree with necessarily because a 23-year-old will write it, but that's the brand. The brand isn't me anymore. The brand is a sum total of many voices and I think the greatest success of Vice is that we revamped the brand, giving it over to the interns and said, "Have at it." Sometimes that's unpleasant or not pretty.
On Viceland, its month-old cable network: 
Our three biggest hits are zeitgeist hits. Weediquette is by far, the number one show. Number two is Gaycation, when I first saw this I was like what the fuck is this? Is it a political show? Is it a travel show? There's no category because it didn't fucking exist. They never made a show like in the history of television. Of course, it did well because [the demographic] didn't have a voice. We're not reinventing the wheel, we're just saying let's have some millennial-branded content.
We have the number one, out of all networks in America, the most highly educated demo, the most affluent demo, now the fastest "younging down of a network." It's true, we're bring millennials back to TV. We went from 54 to 42, now we're 38 [average viewer age] and plunging, which is the only time plunging is good. For us, when we look at it, it's been a resounding, resounding success and our partners and for Hearst. We're actually doing what we said we'd do. We've already made our money. We have hits.
On the impending media implosion: 
I don't think it's any secret that you're going to see a bloodbath in the next 12 months in digital or mobile or terrestrial because what's happening it's all brand money. This is why people are moving to subcription-based things. What brands are moving to are finding an audience. This is my big funny thing right now, everyone including [Hearst] knows where we have to get to it.
On expanding Vice across multiple platforms: 
You have to be on all screens, at all times. You have to program all those screens and an OTT platforms and you have to monetize it in a different way because with ad-blockers and with DVR. There's a whole generation that came up with no advertising but yet ads paid for everything, so there's this whole disruption happening and it's affecting agencies, media buying agencies, creative agencies, it's affecting brands, affecting media, it's affecting everybody.
On virtual reality: 
VR, I look at it as the same as HD was, everyone was moving towards it and then all of sudden it was there. Then there was no content, there was a few sport shows and that was it. The way we look at it is we invested in a couple of companies. Everyone is concentrated on gaming, but I think that news and food, travel, music — it's perfect. When you really get into VR, you see it's the future. The big boys are going to figure out what that platform is, but there's going to be a tremendous desire for thousands and thousands of hours of high quality VR content that nobody is going to have except for [Vice] and they're going to pay me a lot of money.
On Facebook:
This is the biggest problem of the world: Facebook has bought two-thirds of the new media companies out there without spending a dime because they own a majority of their mobile. That's great for Facebook, but bad for their platform. That's why we're trying to get on all platforms because we can monetize on all platforms then we can get away from the patrimony of Facebook.
You're giving another company your manifest destiny. Unless you are on those platforms, you're dead, but if you are on those platforms then you're not making money, so therein lies the rub and that's going to be biggest challenge in media going forward.
https://digiday.com/?p=179274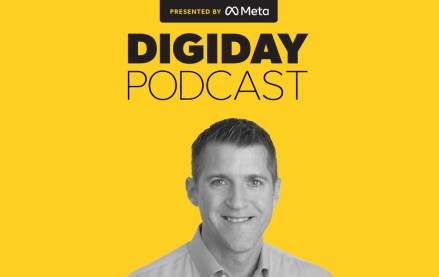 November 28, 2023 • 4 min read
Google's vp of global ads is confident that cookies will be gone from Chrome by the end of next year, despite all the challenges currently facing the ad market.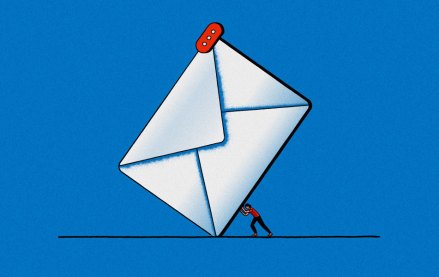 November 28, 2023 • 6 min read
Some email newsletter platforms' click-through rates are actually click-to-open rates, which are measured against the number of emails opened rather than the emails sent. But buyers seem to prefer it that way.
November 24, 2023 • 5 min read
Publishers' events businesses picked up pretty significantly during the back half of this year — and they will focus on sustaining that lift into 2024, according to Digiday+ Research.