In the shadow of Facebook, Snapchat hopes to avoid being the next Twitter
March 22, 2017 • 6 min read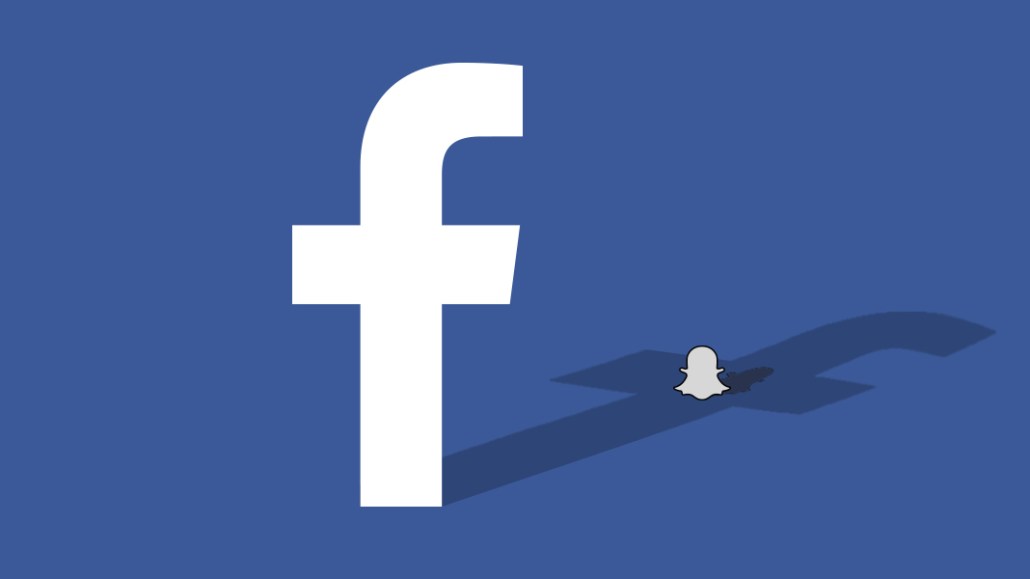 All eyes are on Snap, the company behind Snapchat and Spectacles, to see how it fares under the public spotlight. But maybe no one's eyes are more important than that of a $387 billion giant residing nearly 400 miles north of Snap's Los Angeles headquarters. Because three years after Snap CEO Evan Spiegel rebuffed Facebook's offer to buy his company for $3 billion, Facebook has launched an all-out attack on Snapchat — copying its most popular features in an effort to boost engagement on Facebook and Instagram. Simply put, Facebook no longer needs Snapchat.
Instagram Stories, a direct clone of Snapchat's stories feature, is already succeeding in drawing interest from advertisers. Brands including Nike, Unilever and Capital One have run ads on Stories.
Multiple ad buyers say that while Instagram Stories isn't taking ad spend directly away from Snapchat, the existence of the product makes it easier for clients to spend more on Instagram and Facebook. Plus, Facebook and Instagram are much more eager to work with advertisers, while Snapchat remains closed off if advertisers want to do anything other than buy ads. "There is value in doing business with humility, and they don't," said one ad buyer.
Snap sees itself as the arbiter of cool for teens and younger millennials — which makes sense for a company that was built in Hollywood's backyard rather than in Silicon Valley. But that also makes the company, which is tightly controlled by Spiegel, difficult to work with. Advertisers want Snapchat to loosen its sponsored-content rules? Tough luck.
"Many of our clients come to us faced with this decision where they have to choose between Instagram, where they already have a large audience and products to help them grow and measure campaigns, or Snapchat, which is actively suppressing organic brand accounts," said an executive at a social marketing firm. "There's no middle ground with Snapchat, just low-hanging fruit and premium content. That makes it difficult for most clients to justify spending on Snapchat."
Snap would rather have them buy ads on Discover and Live Stories. The company is trying to convince big ad holding companies to commit spending $100 to $200 million on Snapchat in 2017, according to The Wall Street Journal. Last year, Snapchat generated more than $404 million in revenue, up from $58.7 million in 2015, according to Snap's IPO filing.
Snap's focus on getting advertisers to buy ads instead of growing organically on Snapchat is also affecting emerging celebrities on the platform. Since Instagram Stories launched in August, Snapchat users' stories have dropped between 15 and 40 percent, according to TechCrunch, which interviewed dozens of social media stars, talent managers and analytics companies.
According to Delmondo, 75 percent of influencer campaigns it has run since August have included an Instagram Stories component. (Facebook, incidentally, now has its own version of a disappearing stories-like product.)
"Overwhelmingly, now there is an Instagram Stories component in nearly every Snapchat activation that we do — even if the campaign starts and is meant for Snapchat," said Nick Cicero, CEO of marketing and analytics firm Delmondo.
Facebook declined to comment. Snap did not return a request for comment.
The next Facebook or bust
Snap went public at a price of $17 per share and spiked 44 percent on the first day of trading thanks to the initial hype, which valued the company above $28 billion. Since then, reality has set in and the market has sobered on the company, with five out of seven analysts issuing Snap a sell rating (the other two remained neutral) a week into March. Wall Street's not sold on Snap and wiped $9 billion off the company's market value within a few days.
Their problem is in the numbers: Snap had a net loss of $514.6 million in 2016; Facebook made $1 billion in profit the year before it went public.
"Evan wants to be the next Facebook or fail," said the agency CEO. "They are rushing to their IPO now because it gives them the best shot at a big return for themselves and their investors. Because they're going to have about a year, a year and a half, of runway to continue revenue and user growth. After that, they know they'll have to reinvent themselves."
If Snap can't escape Facebook's shadow, then it's going to run into the same troubles as Twitter, which has struggled to grow users since going public — adding only 15 million monthly users in the last two years.
Snapchat passed Twitter in daily users last June, but its growth is slowing. In its IPO filing, Snap said Snapchat had 158 million daily users by the end of 2016, which meant it grew users by less than 7 percent since last June, when it reportedly hit 150 million daily users. Compare that to the first six months of 2016, when Snapchat added roughly 40 million daily users.
Snap was forced to acknowledge this in its IPO paperwork: "Although we have historically experienced lumpiness in the growth of our Daily Active Users, we believe that the flat growth in the early part of the [fourth quarter of 2016] was primarily related to accelerated growth in user engagement earlier in the year, diminished product performance, and increased competition."
Snapchat's two high-profile media products — Discover and Live Stories — are also struggling. At least four Discover partners saw daily viewership drop on the platform at the end of last year, and multiple advertisers have also reported stagnant viewership for Live Stories. It should come as no surprise, then, that Snapchat is emphasizing user engagement — how long and how often users use the app every day.
"They're saying, 'As long as we have these people and can generate revenue from them in different ways, we are going to be able to build a big business, without needing the other billion-and-a-half users that Facebook has,'" said one ad agency CEO.
Except, according to industry sources, some Snapchat executives have privately shared their concerns about Snapchat's ability to grow users over the next year or two.
One source close to Snap said the company is too "top-down," with the inexperienced Spiegel exerting too much control. Even Mark Zuckerberg had Sheryl Sandberg before taking Facebook public, the source said.
Imran Khan, Snap's chief strategy officer, and Jeff Lucas, its head of sales, are seen as the two leaders inside the company that can serve in such a deputy role for Spiegel. Lucas, with decades of experience in TV, has the connections to help build Snap's relationships with the entertainment and advertising industries. But it's tough to say whether that will actually happen, especially inside a company culture that values secrecy above all else.
Others remain bullish about Snap, believing the company can avoid the problems that plague Twitter and really compete with Google and Facebook for ad dollars.
"They are one of the new big three — if you think what ABC, CBS and NBC were years ago, now it's Google, Facebook and Snapchat," said Eric Korsh, president of Mashable Studios. "Obviously Snapchat is not at the scale that the other two have, but it's important."
https://digiday.com/?p=228644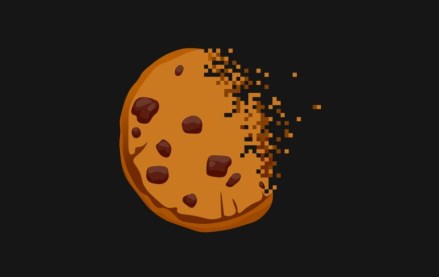 September 21, 2023 • 9 min read
Publishers who attended the Digiday Publishing Summit opened up about their top challenges, concerns and curiosities during closed-door, anonymous town hall meetings.
September 21, 2023 • 4 min read
WBD is seeing ad revenue growth from its YouTube channels and engagement on Threads surpass performance on X.
September 21, 2023 • 4 min read
Powering all of Amazon's hardware is an updated large language model, that could help connected devices actually be smarter.